About Me
Certain Expectations - Better Reality

Danielle Rymers
This is my second semester at Kansai Gaidai. Last semester was filled with new experiences and struggles to get used to the new environment I had found myself in- which were less than what I assume most people had.

I come from a small town in central Ohio, just outside the capitol city of Columbus. There is a large population of Japanese people there, and a Japanese market that I have frequented since I was in high school. I go to college near Cincinnati, and am friends with mostly international students at my university. There I study English Literature, East Asian Studies (with Japanese as my focus) and my minor is Asian American Studies. I am no stranger to Asian culture or customs, and even had the opportunity to travel to Vietnam with my roommate last year. I thought that I would be as prepared as was possible. I was better prepared than most, that was true, but I still had some bumps in the road.
The first one being the weather and the amount of walking you will be doing here. You could get a bike, but for me it was impossible because yay for trains- can't bring bikes on them if you need to ride one for your commute. (Which I did because I chose to do a homestay.) Ohio isn't known for having beautiful weather either but I was unprepared for the humidity and heat waves that typhoons (the Midwest definitely does not have those) would bring. Pair this with forty minutes of walking one way and, for me at least, it equaled a hot sweaty and tired mess by the time I got anywhere. This being said, I was very out of shape and looking back I appreciate the difficulty, because now I can easily walk this and more with ease- occasionally in heels too. It made me realize that I can go for miles, and elevation isn't as scary as I thought. (Ohio is a lot of corn fields…..for a long time.) With this I have discovered a love of hiking and gotten to see some incredible views. For August and September though, I was grumbling for quite awhile.
The next part, the language, I knew would be tricky. I didn't know however, that it wasn't the learning it that was the hardest part. My host mom speaks no English, but this was not supposed to be a problem. I had two years of Japanese study under my belt, and knew how to describe basic things. However, I found that when I tried to speak, nothing would come out and my mind would go blank. This lasted for almost a month. My host sister, from Finland, helped translate for me because for a long time I just couldn't get the language I knew on paper out into spoken words. I now know this is normal- everyone learning a new language goes through this when they become immersed in a language for the first time. It is something called a "silent period." Your brain is literally rewiring itself to make new pathways to more easily access this new language that suddenly is the primary one being used. This brain activity becomes another obstacle- your brain, when in this immersed state, is working overtime. It never turns off, and is constantly processing the new language around it. Therefore, exhaustion comes much more quickly. I am not usually a morning person, and usually can stay up for as long as I want. Here however, there are times I get into bed and barely remember my head ever hitting my pillow before I wake up, now more regularly at 8am or earlier. I had to change my schedule completely from what I had always done.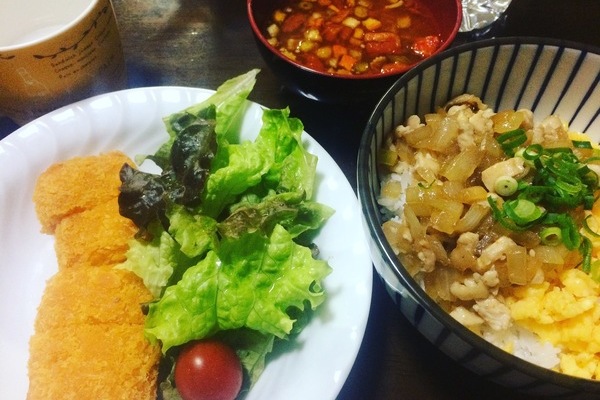 The final thing was a much more personal struggle. I am a chatterbox once you get to know me and I have been able to trust you. However, I am not usually one that has to go out of my way to meet new people and it is definitely not something I am comfortable doing. I felt like I suddenly was a freshman again, having to find a group of friends I would get along with. I now had to be the first one to speak up, and that was a little terrifying. What I found to help me the most, not just with this but also in may of the other occasions, is reminding myself why I came here.

I was introduced to manga and anime when I entered middle school, and so like so many others this was where my knowledge and interest in Japan began. By seventh grade, I had met my first Japanese person, who is a friend I have kept in touch with to this day since she moved back to Japan a year later. By high school though, I had grown out of liking anime and manga and had switched into an obsession with Asian dramas and K-pop music. I always had a desire to study Japanese in the back of my mind but it wasn't my main focus until my Mom got her job as an English as a second language teacher. I volunteered for her, and realized that I loved teaching and that at the same time I could feed my growing need for learning about different world cultures.
By the time I began studying at Miami University, I knew I wanted to be an English and East Asian Studies double major. All of this with an end goal in my head of eventually working in Japan teaching English. My middle school dream of going to Japan someday may have shifted in its focus and origin, but it had never left. Telling myself this, that I am here, and living my dream, is what allows me to get out of my comfort zone and to overcome anything I face.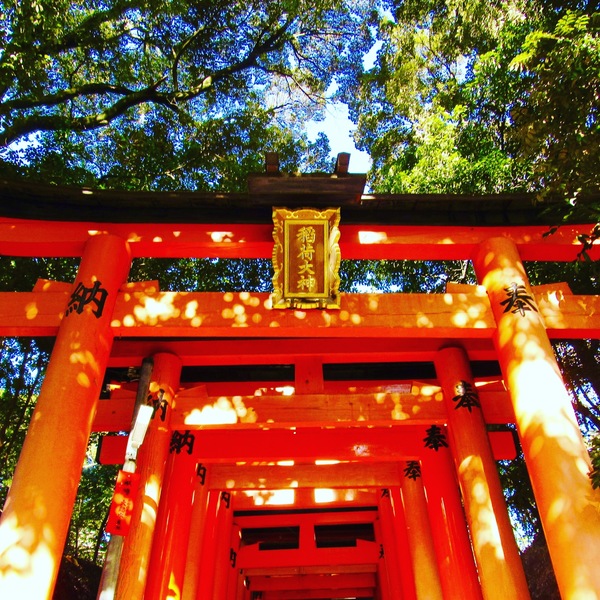 I signed up for the Hello Friends Festival. At the time, I didn't know what it was. It turned out to be an event hosted by Gakkentoshi campus students- or students from the other campus Kansai Gaidai has. This was probably one of the most fortunate things I could have done. I met a lot of students, got their contact information, and most of them are not from this campus. This means that anytime I want to do something with them, I end up somewhere else other than campus. They often suggest going to places other people might not know of, and it's always fun. For instance, I went and saw one of those many friends run in the 2017 Osaka Women's Marathon last weekend. I was the only foreign spectator in the area I watched from, and now that I am at a point where I can find my way and speak in Japanese with a bit more fluency, it was an incredible experience seeing the other's faces when I started cheering my friend on in Japanese from the side of the road. I will always stick out here, but it's nice to be a little different. Shout out to every single one of you because you have truly made my time here wonderful and I can't thank you enough. ;)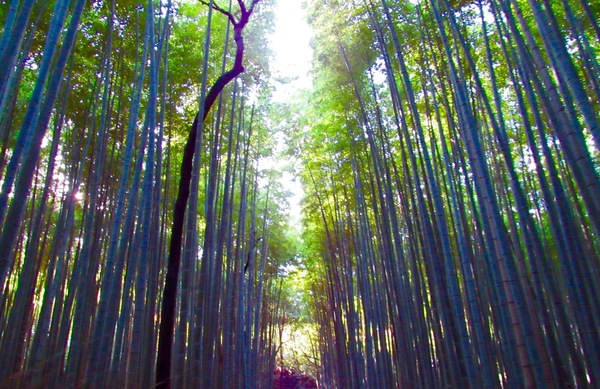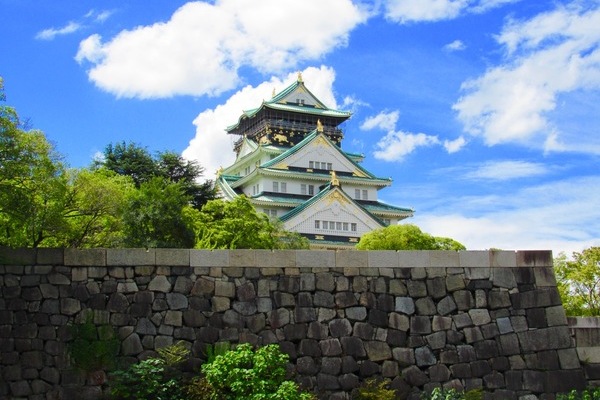 In addition, I have found a love for hiking since I have whipped myself back into some decent shape. Lucky for me, there are a number of mountains nearby that offer some of the best photo spots I have seen this year. My photography skills are not that great, so all the beauty you see is credit to Japan. Nature isn't usually listed under the typical "tourist" attraction, but to me its something I have found to be particularly special here and I'm glad I have made it a part of my stay here.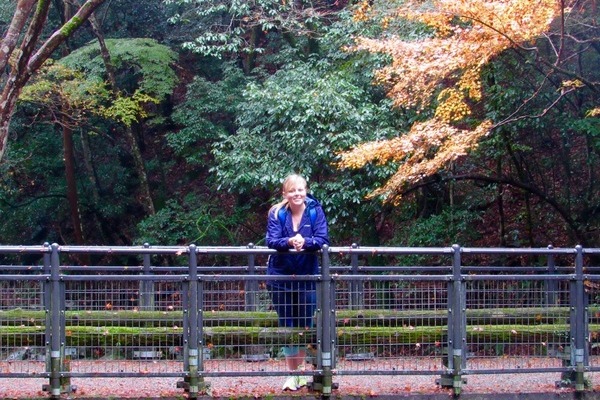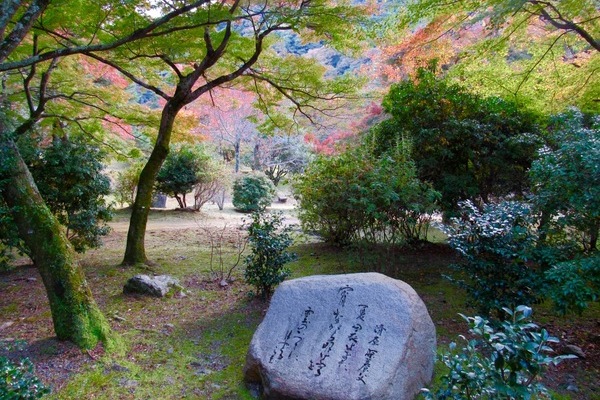 I also joined the swim team here at KGU, which was originally supposed to be me joining at least one club. (I had wanted to do Judo, but alas the club that once existed had no members that semester so was unavailable.) The team knows English fairly well, but because I am the one foreigner on the team, the language we use is Japanese. It can be hard at Kansai Gaidai to find a completely isolated Japanese environment, since so many of the students are studying English and want to use English. Not only was this one such place, but I also had to learn new vocabulary related to swimming and do so at 7:30am Wednesday mornings. (They practiced three days a week, but I had class and a commute so it was difficult to make it if I had early classes.) It redefined my definition of exhaustion once again, but it kept me moving and using Japanese on a weekly basis- while doing the one sport I can actually manage semi-well. While they are on break this semester, I will still have the opportunity to go to one of their few swim meets and practice occasionally if not regularly.


The result of all this? A very different Danielle from the American one my friends and family recognize back home. That, and a time I will never forget. If you choose Kansai Gaidai, I hope you push yourself to reach out and do things out of your comfort zone. Join a club, talk to the Japanese students, and maybe look for some hidden treasures easily overlooked. I certainly did, and it is the best decision I have made here. Can't wait what lies ahead for me this semester and so glad to be back for round two.

Danielle Rymers