About Me
おはようございます (Good morning!)

Sarah Lottman
It's somewhere around five in the morning and you hope to god that this whole "jet lag" thing isn't going to last long. You briefly recall your Japanese professor always saying how it took her three weeks to get over jet lag when she would travel back and forth. Classes start next week--you pray really hard that your jet lag won't last long at all. At least with being awake so early, you get to watch the sun come up. The early morning sun paints lazy lavenders and precious pinks over the place you'll call "home" for a little while. At that moment, it doesn't seem too scary.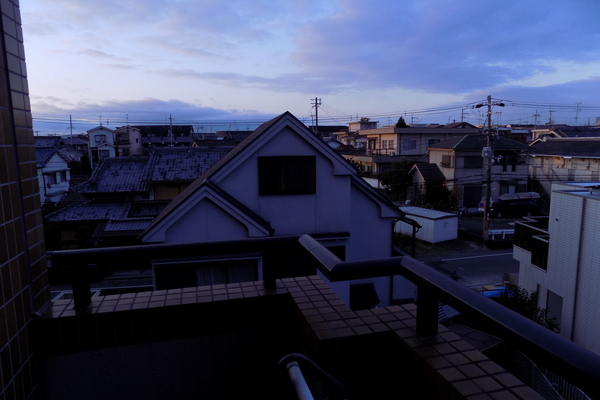 My name is Sarah and I'm studying here in Hirakata-shi! This isn't my first time in Japan but that doesn't mean I'm any less excited to be here! My home institution is in America so I suppose I'm quite a way from home. I'm an Asian Studies major with a minor in Creative Writing. I love going on adventures, doing new things, fashion, and cooking! After finishing my undergraduate studies I plan on attending culinary school for a few years in Chicago. I haven't told my mom yet, but I think if she can handle me studying in Japan, she'll be fine with me moving to Chicago.
I'm excited about studying at Kansai Gaidai because I've always had a love for Japan and Japanese culture. I come from a very small, rural town in the center of the United States. My town had a total population of about 2,000 people although now I think it's somewhere closer to 4,000 people. (Where all those people are living, I'm not quite sure.) My first contact with Japan was of course Pokémon. I would watch it every morning before going to kindergarden. That wonder and amazement for the animation stuck with me through middle school when Naruto and Bleach were just starting out. From that enjoyment of the media, I started to look more into the culture it came from. Thus, my adoration for Japan had settled nicely within me like an old friend.
I look forward to doing all sorts of things while I'm here! There are places I want to go--Osaka, Kyoto, Yokohama, Nagoya, Tokyo, Guam. So of course with all of these places to go, I'll want to do some fun new things! Trying takoyaki in Dōtonbori(道頓堀), wearing kimono through temples in Kyoto, strolling through Sankei-en(三溪園) in Yokohama, and so much more! (Plus spring break in Guam! Did someone say coconut bra?) I can't wait to share everything! I also hope that I'm able to figure a few things out and give some advice to those wanting to study abroad. Asia can seem pretty far away if you live in the States--it's on the other side of the world! That just makes it all the more exciting though, doesn't it?
Among mountains and monsters,
Sarah ロットマン

Sarah Lottman