About Me
Seminar House 1 with my school mascot, Thundar.

Jason Fye
My very first blog post, ever. I have now been in Japan for, amazingly, ten days! My concept of time must be off, for it seems like I have been here forever! Yet, I still have a LOT to explore and experience. I have met many new people from all around the world, and it is fascinating how different cultures vary from place to place. However, I have also learned just how similar cultures are, and how easy it is to comminucate.
To explain the Bison, he is the mascot to my University, North Dakota State University. I brought him over here to take pictures with, for my University has a photo competition every semester. And I want to win. So any advantage I can get, I will take.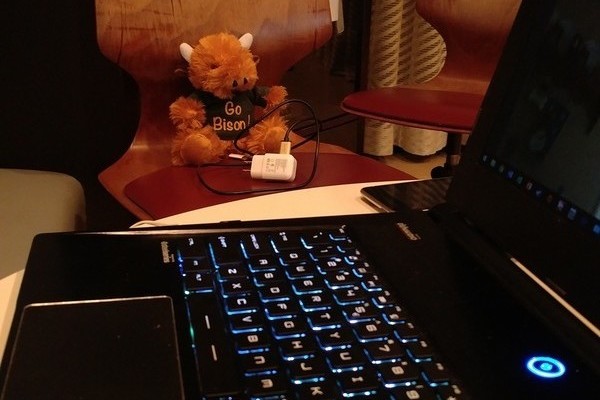 I almost forgot to tell my tale! My name is Jason Fye, and I was born in Omaha, Nebraska, U.S.A. For the past sixteen years, I have lived in Minnesota. I currently reside in Cottage Grove, Minnesota. It is in the southeast part of the Twin Cities of Minneapolis and St. Paul. Minnesota is a beautiful place full of lakes and rivers, and has a tremendous range of temperatures. It can be -30 degrees Fahrenheit in the Winter to nearly 100 degrees Fahrenheit in the Summer!(-35 to 38 degrees celsius for everyone else in the world). I am currently a Junior(I believe credit wise I am a Senior(!)) at North Dakota State University, trying to achieve a degree in Civil Engineering.
I will be back a lot more times throughout the Semester!
To Happy Days,
Jason Fye

Jason Fye