Message from the Leadership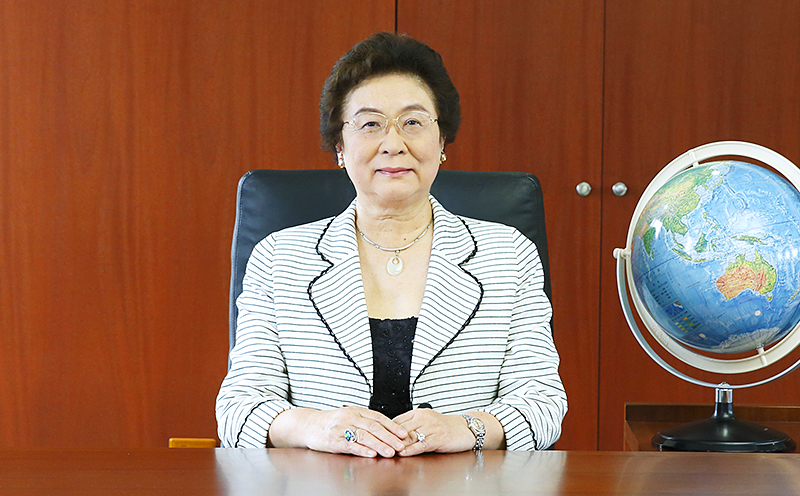 Eiko Tanimoto
President of the Board of Trustees
President of Kansai Gaidai College

Message
The start of a new academic year is always very exciting, but this year, we had to begin the year without the presence of our students on campus due to the coronavirus pandemic. Our classes are all offered online during the spring semester of 2020.
We have begun a campaign under the title of "Get Through This Together" on our website, broadcasting messages from faculty, staff, alumni and students. By getting through the difficulties we are facing now, I am sure our students will grow stronger. This is also an opportunity for us to reevaluate what we have to offer as an institution of higher education.
This year is the 75th anniversary of our university foundation. The predecessor of our university was established in 1945, three months after the end of the World War II. The founder hoped to create an institution which would contribute to the reconstruction of the country and return to international society.
The University has now grown to accommodate 12,000 students in its Kansai Gaidai University (3 undergraduate programs), Kansai Gaidai College (a two-year program), the Graduate School, Asian Studies Program and Confucius Institute.
Kansai Gaidai College has played a vital role in the development of the institution because of its scale and quality of education. The homelike atmosphere created by the College has been maintained to date.
We have always been a frontrunner in the field of international education. We are now affiliated with 393 institutions in 55 countries and regions. 1900 local students study abroad annually while 750 students from approximately 30 countries and regions study with us at Kansai Gaidai. The scale of operations is among the largest in the country.
It is my belief that "教育 Education" means "共育 Grow Together." To achieve this goal, I myself return to podium and teach a class in the K.G.C. Basics Course offered to junior college students. As stated in the "Book of Rites," a Chinese classic, teaching and learning can be enhanced by learning from each other. Based on this concept, I hope all faculty, staff and students will grow by teaching and learning from one another.
We are living in a chaotic era of restructuring the international order and implementing rapid technological advancements including AI. Universities are expected to improve the quality of education. Returning to the starting point of our university mission, we must strive to build a firm management system with the concept of "students first." We are determined to achieve university reform through working together with an unwavering spirit.
Profile
| | |
| --- | --- |
| 1986 | Doctor of Humane Letters, Morningside College, USA |
| 1992 | Doctor of Humane Letters, Pacific University, USA |
| 2000 | Award for Distinguished Service in Junior College Education, Ministry of Education |
| 2001 | Doctorado Honoris Causa, Universidad Tecnológia de Santiago, Dominican Republic |
| 2004 | Commendation for Distinguished Achievements in Labor Administration by the Governor of Osaka Prefecture |
| 2006 | La Orden Administrador Emerito and Servidor Distinguid, Colegio de Estudios Superiores de Administracion – CESA, Columbia |
| 2007- | President, Kansai Gaidai College |
| 2007 | Doctor Honoris Causa, Universidad Blas Pascal, Argentina |
| 2007 | Honorary Professorship, Beijing Language and Culture University, People's Republic of China |
| 2008- | President of the Board of Trustees, Kansai Gaidai University |
| 2009 | Medal with Blue Ribbon |
| 2014 | Individual Performance Excellence Award, Confucius Institute, People's Republic of China |
| 2017 | The Order of the Rising Sun, Gold Rays with Neck Ribbon |
-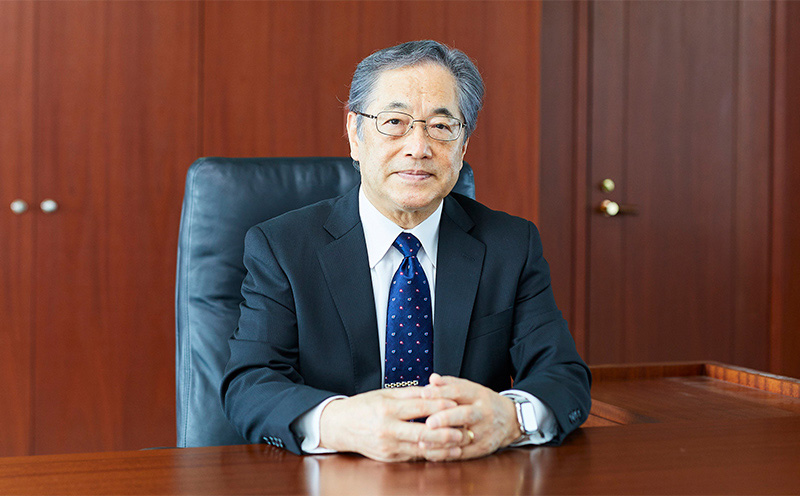 Yukio Oba, Ph.D.
President
Member of Board of Trustees
Kansai Gaidai University
Message
Kansai Gaidai University celebrates the 75th anniversary of its founding in 2020. Since its inception in 1945, international education has been the core of the University's development, as set forth in our founding principles. We aim to 1) nurture individuals with a well-rounded education who can contribute to the international community; and 2) focus on practical learning in order to meet changing social needs and cultivate fair-minded perspectives on the world.
Our international network has now expanded to include 393 institutions in 55 countries and regions, which brings us a gift of diversity in many respects. Utilizing our inbound and outbound study abroad programs and the opportunities for active interactions with other students and faculty members from around the world, our students experience a wealth of intercultural encounters and the benefits they offer. With the value we place on experiential learning, students develop deeper understandings of different cultures and diverse values through effective engagement with others both inside and out of the classroom. Such engagements are often milestones in students' paths to cultivating a global perspective. It is our belief in these processes of growth that has led us to develop our extensive international programs.
The world today presents many challenges that can only be resolved by putting our wisdom together beyond boundaries. As a front-runner in international education, Kansai Gaidai is firmly committed to continue our efforts in fostering individuals willing and able to help make the world a better place for all.
Kansai Gaidai University looks forward to welcoming those who would like to explore the world and discover their pathways to becoming global citizens.
Profile
| | |
| --- | --- |
| 1976 | Master of Arts, Kyushu University |
| 1985-1986 | Visiting Scholar, Massachusetts Institute of Technology |
| 1997 | Doctor of Philosophy, Osaka University |
| 1998 | Ichikawa's Prize (The Institute for Research in Language Teaching) |
| 1999-2013 | Professor, Graduate School of Letters, Osaka University Graduate School |
| 2008-2009 | Director, English Literary Society of Japan |
| 2010-2012 | Vice Dean, Graduate School of Letters, Osaka University Graduate School |
| 2012-2016 | Director, English Linguistic Society of Japan |
| 2013 | Professor Emeritus, Osaka University |
| 2013-2017 | President, English Linguistic Society of Japan |
| 2013- | Professor, Kansai Gaidai University |
| 2013- | Member of the Board of Trustees, Kansai Gaidai University |
| 2014- | Dean, Foreign Studies Research Division, Kansai Gaidai University Graduate School |
| 2018- | Adviser, English Linguistic Society of Japan |
| 2020- | President, Kansai Gaidai University |