Welcome to the 2014-15 ASP year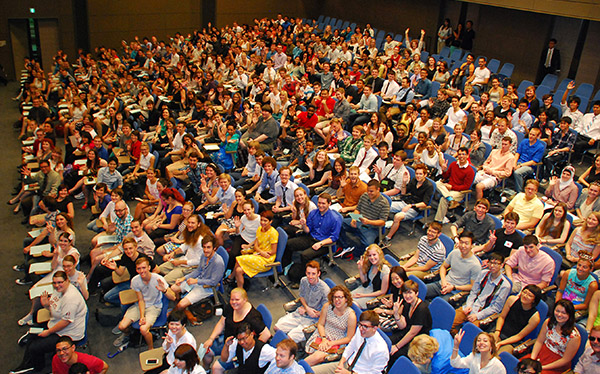 Following what has become a tradition at the end of August, 380 students from 34 different countries and nations have arrived in Kansai, ready to experience first-hand a very special time here at Kansai Gaidai.

Starting with the pick-up and the meetings with their temporary roommates, the busy week followed with all the Orientation and Academic sessions (from how to open a bank account to how to ride a bus or a train in Japan –these simple things can always be tricky when one is far from home-).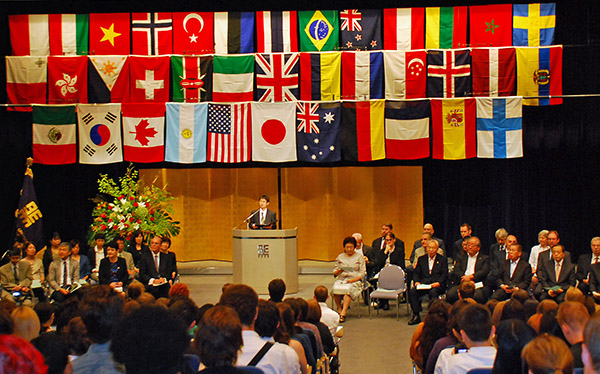 The zenith arrived with one of the special fall semester main events: the Opening Ceremony of the Asian Studies Program.
Our honorable guests, United States Consul-General Osaka-Kobe, Mr. Allen Greenberg and Australian Consul-General Osaka, Ms. Catherine Taylor, gave some comforting words to our students and both highlighted the many benefits of taking part in such an international and personal growing experience.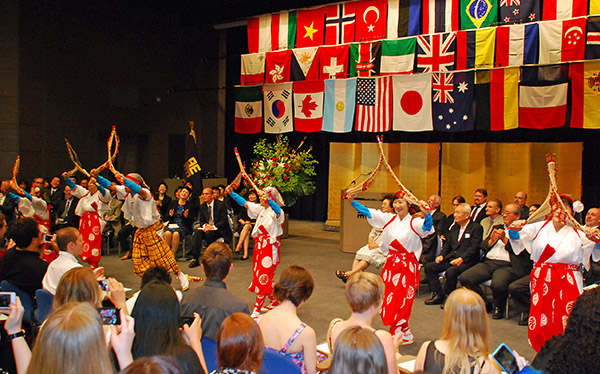 A really special performance by the "Nankin Tama Sudare" group, gave the students a first taste of the surprising and yet familiar Japanese comic/theatrical style.

Despite the warm and humid weather of this season that gently merges with the aroma of the rice fields ready to be harvested, the students moved from the Multimedia Hall to the North Dinning Hall in order to enjoy some Japanese delicacies. As always, the sushi was the first dish that disappeared, followed by the typical kara-age (Japanese fried chicken).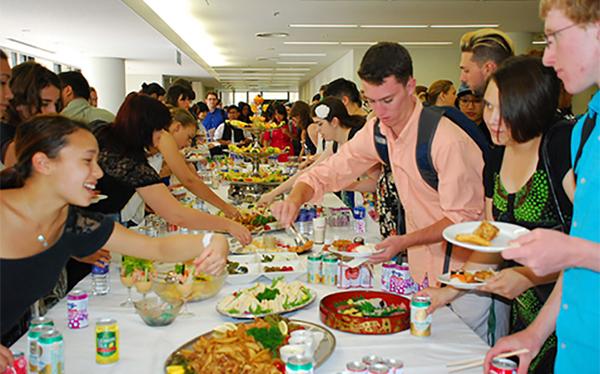 The Homestay Introductions and the moving into the designated rooms in the dormitories marked the end of the Fall 2014 Orientation week and, at the same time, became the beginning of a great adventure in Japan.

Have a memorable Fall Semester!