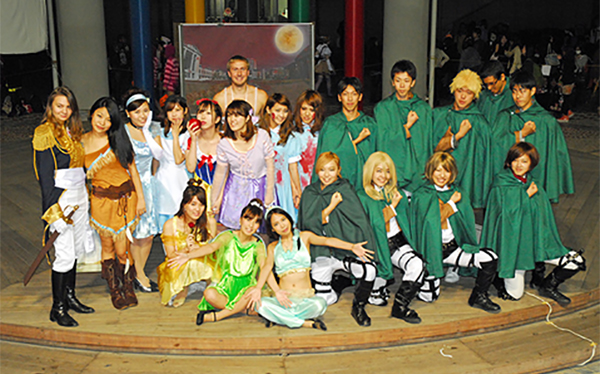 Every October 31st, Halloween is spreading all around the World, and many Kansai Gaidai students enjoy contributing to the day with their international spirit.

This year's scary journey began with different activities conducted by some of our international and local students. The participants, elementary school students, took part in different workshops and learned about the different Halloween traditions around the Globe. A short parade, in which they received candy from the International Students, ended their exciting day at Kansai Gaidai.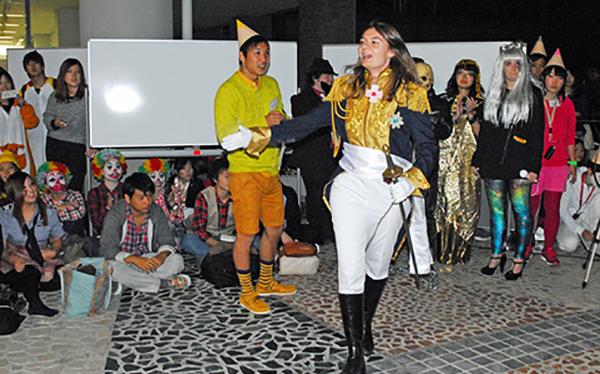 During the day, hundreds of students dressed up as a huge variety of characters; not only scary ones but also different forms of cosplay (a popular Japanese term that designates those costumes, usually handmade, that represent characters from different movies, books, videogames or animated series). All of them were invited to join the Contest held at the Circle Stage where votes were held to choose the best impersonations of the day.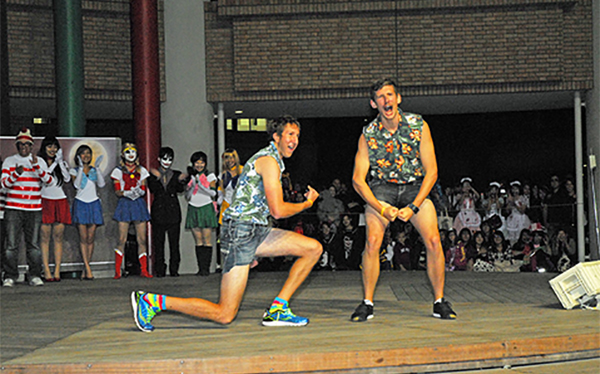 At 6:30PM the lights were shut down and as the pitch-black night covered the stage of the crowded main plaza the event began. The Halloween Contest, divided in 5 categories (Cute, Funny, Cool, Horror; and Performance), unfolded with the scariest and most unexpected events of the evening.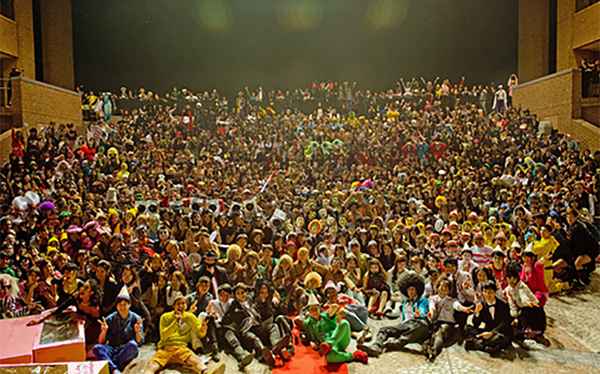 As the winners for each of the categories were chosen, different groups held small performances in order to impress the jury and the audience.
Throughout the evening, the shutters of hundreds of cameras captured the scariest and cutest instants of the day.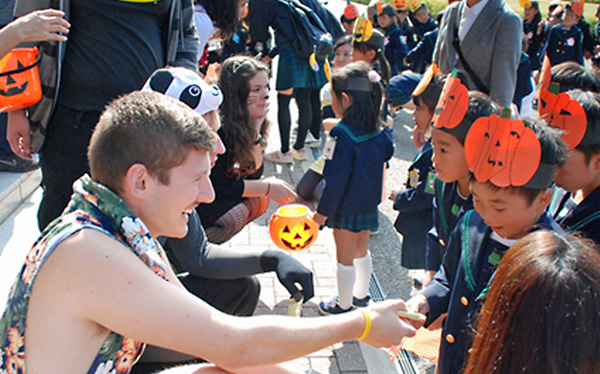 Over the years, the Kansai Gaidai Halloween Contest has become bigger and better with more participants and support. Our Halloween Day does not only scare; it becomes a strong bond among the members of Kansai Gaidai in which the imagination and the originality of both the locals and the internationals forge a magic unforgettable day.
Trick or Treat!