Open Campus held at Nakamiya and Gotenyama Campus Global Town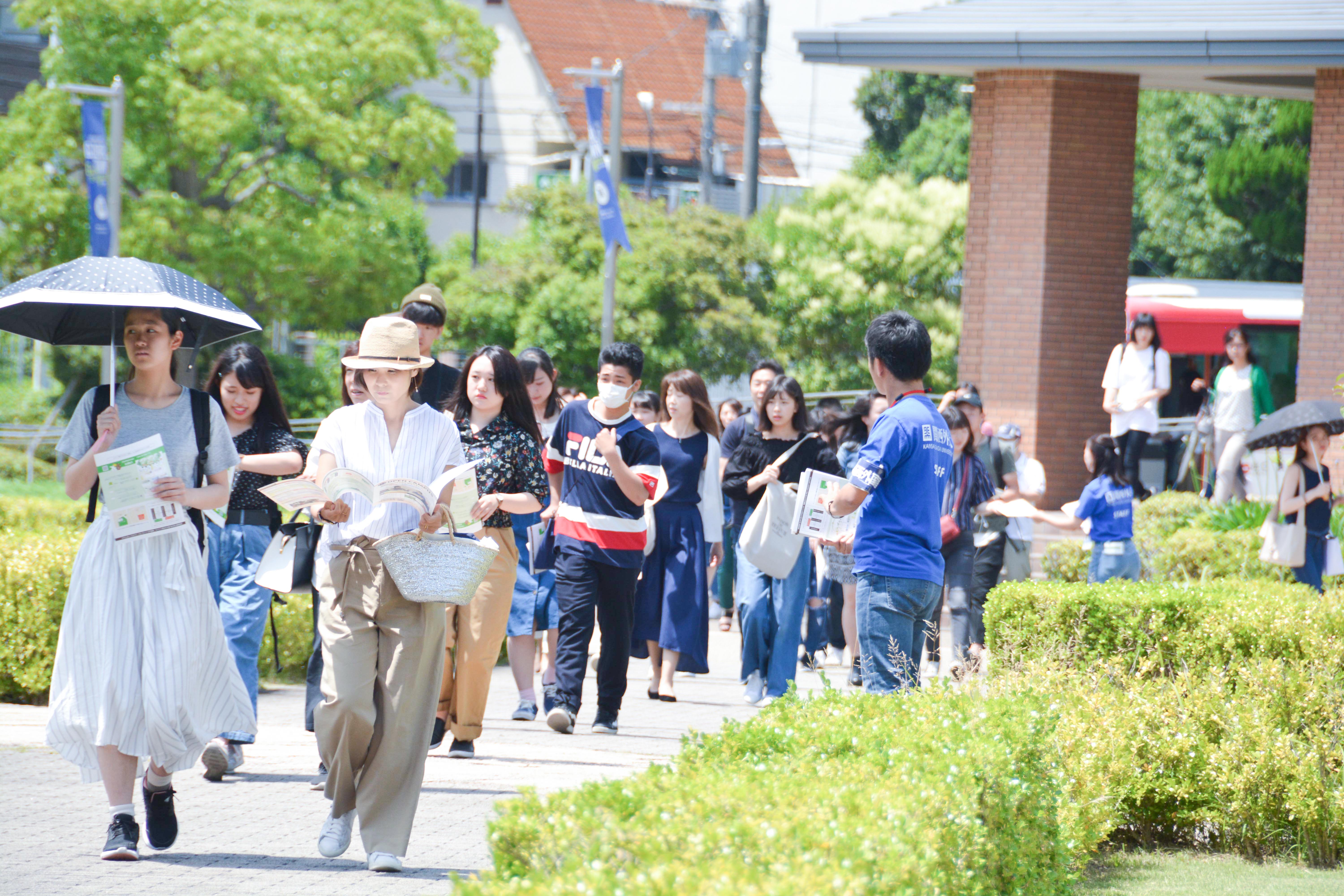 The Open Campus event was held at the Nakamiya Campus and the Gotenyama Campus Global Town on June 17. Approximately 1,750 prospective high school students and their parents visited the Open Campus event and participated in various programs.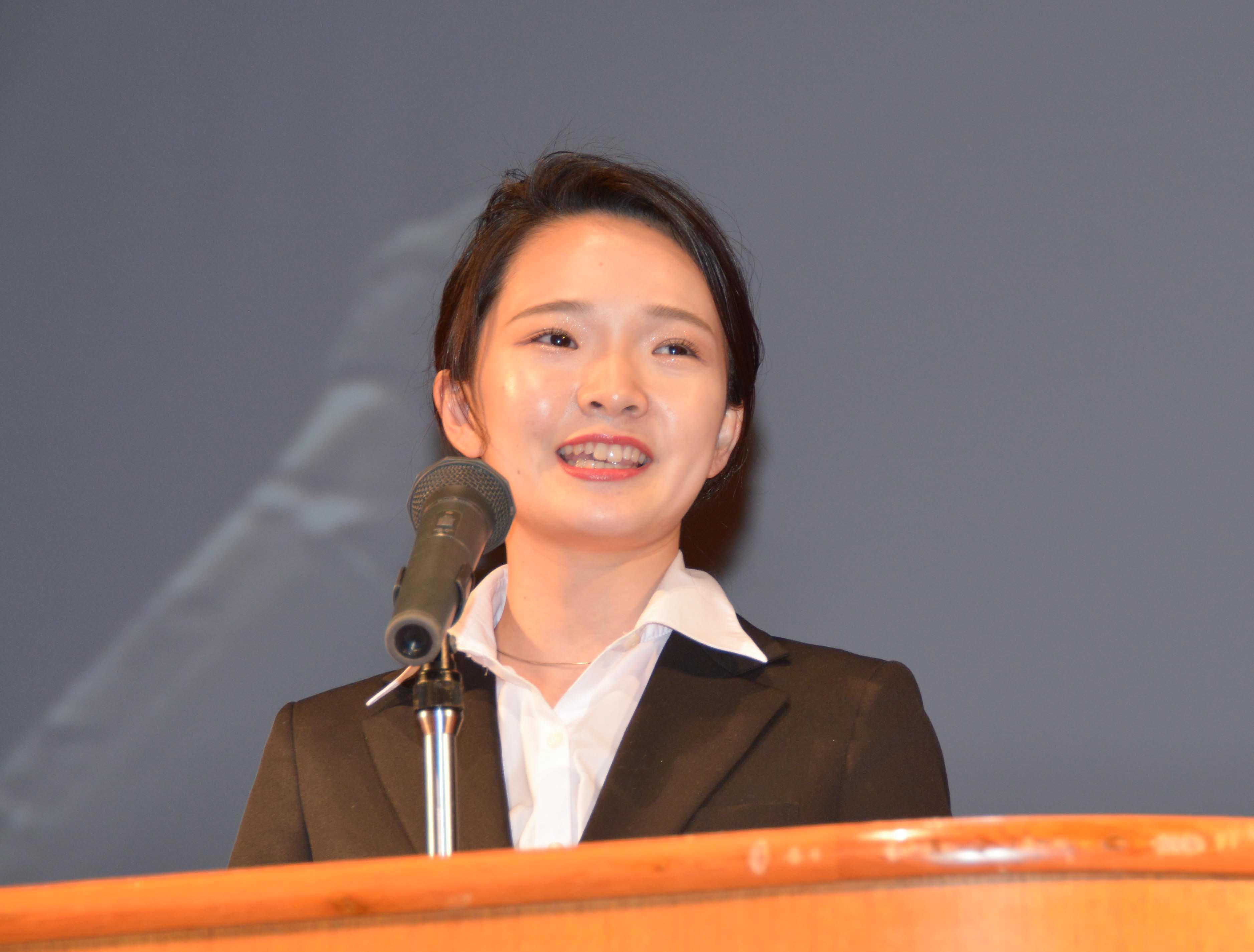 At the Opening Ceremony, Ms. Kiko Obata from the College of Global Communication and Language gave a speech focusing on her study abroad experience in Australia and China.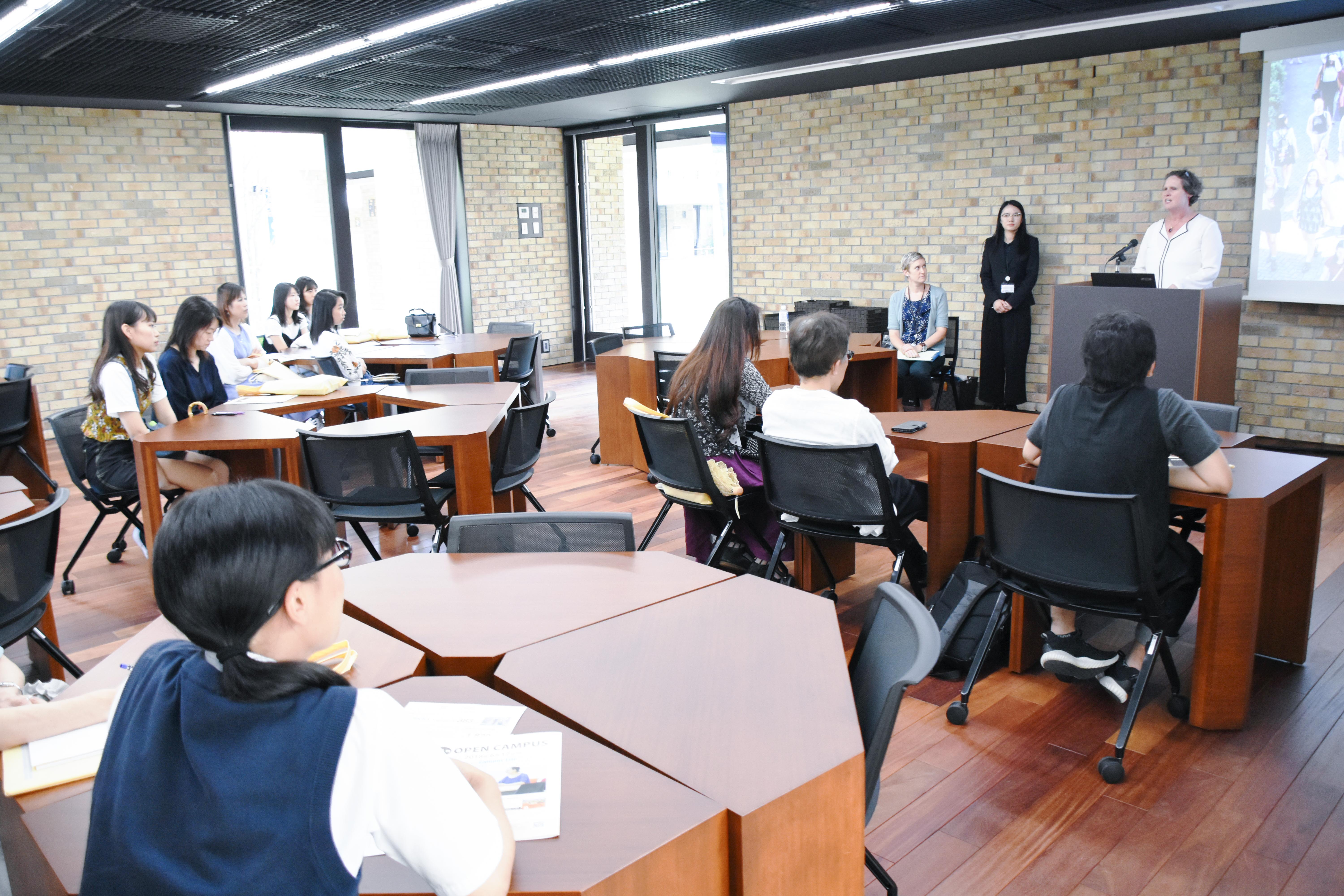 Other events included a presentation about Kansai Gaidai, explanations on admission procedures, study abroad programs, and demonstration classes. Individual Q&A sessions were available for prospective students and their parents so that they could ask questions directly to Kansai Gaidai students, teachers, and administrative staff members.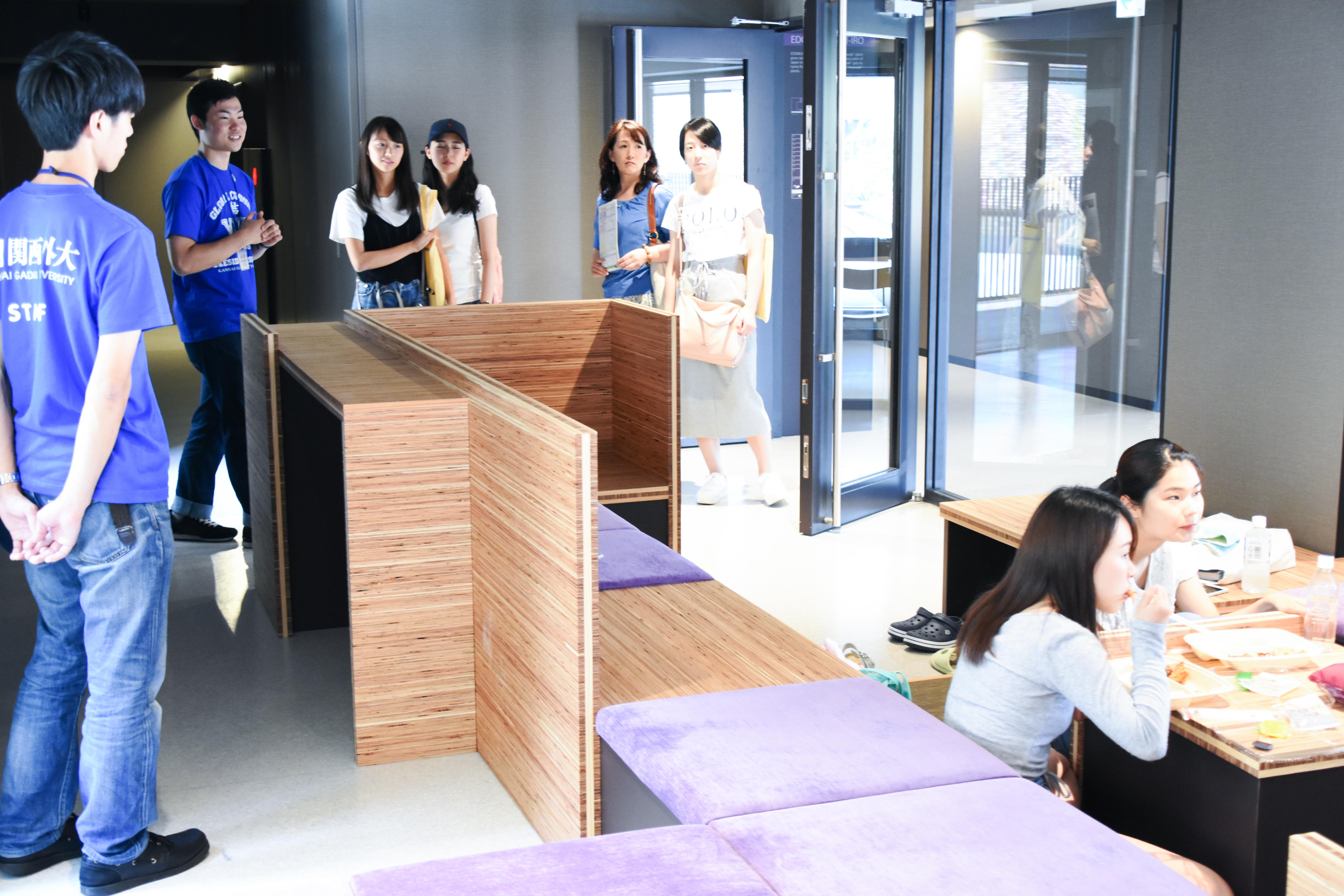 At the GLOBAL COMMONS YUI, Resident Assistants introduced their daily life and features in the YUI, taking the guests around the living areas. Participants seemed to have enjoyed the tour and talks with the Resident Assistants.