Nominations open for the online Spring 2022 semester!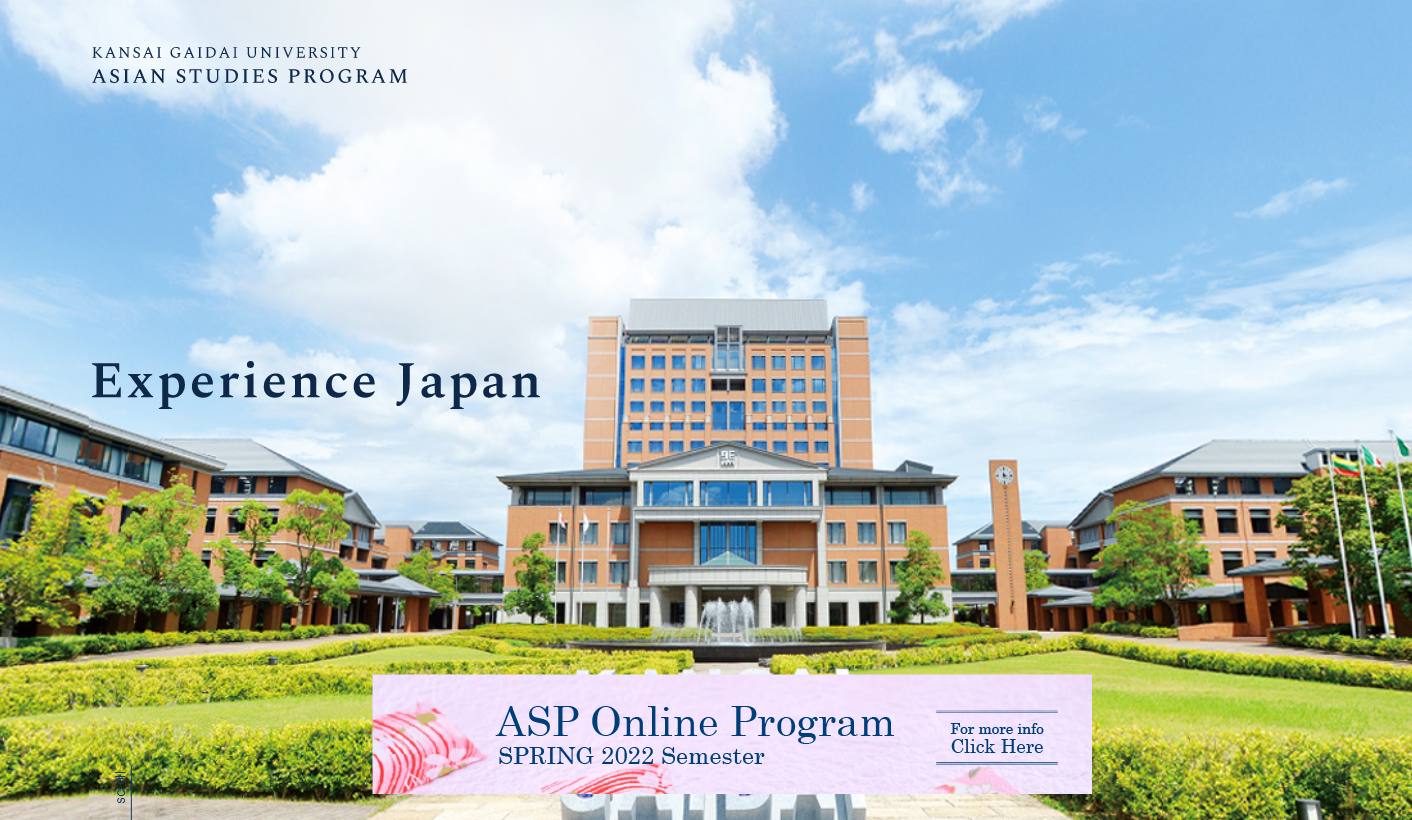 Kansai Gaidai University will continue the ASP Home-Based program to welcome remote international students for the Spring 2022 semester. The nominations are open till December 8, 2021.

Our special website for ASP Home-Based Program
https://www.kansaigaidai.ac.jp/asp/announcements/

What's ASP Home-Based Program?
It is a remote-based program where students take Japanese Language courses and/or some selected Lecture courses focusing on Japan and Asia from their home location. More than 900 students from over 80 partner universities in around 25 countries have taken the program in the past three semesters with over 90% plus positive student ratings.

Special Features
・Japanese Language courses taught by experienced Japanese instructors
・Selected courses focusing on Japan and Asia (mixed with Kansai Gaidai students)
・Synchronously offered courses will use ZOOM
・Part-time enrollment (up to two courses only)
・Tuition free (Registration fee is JPY10,000)
・Online interaction with local Kansai Gaidai students available
・Grades and credits awarded

Please visit the above link to know learn more details regarding the program and if you have any questions, contact us at

kgu-in01@kansaigaidai.ac.jp

.