Culture
Japanese traditions: Shintoism

Cultural Broadcasting Team
The topic for this article is one of the most well-known Japanese traditions: "Shintoism(神道)."

Shinto is a synonym for Japan's native deities and the history of Shintoism has lasted since it was first mentioned in the Nihon Shoki in 720. In modern scholarship, it is regarded as Japan's traditional religion that is related to the historical and cultural development of the single nation. There are many varieties of worship such as trees, mountains, stones, spirits, local custom, and so forth, which are all worshipped as "Kami (神)" (Inoue, et al. 1-2).

However, most importantly, many people currently regard Shintoism not as a religion but as a Japanese tradition. For instance, they visit a shrine on January 1st in order to achieve "Hatsu-mode (初詣)," which refers to the first worship in the new year. There is also a tradition called "Shichigosan (七五三)" in which parents take their children to the nearest shrine when they become the age of 3, 5, or 7. These activities tend to be considered as traditions or customs in Japan and separated from religions.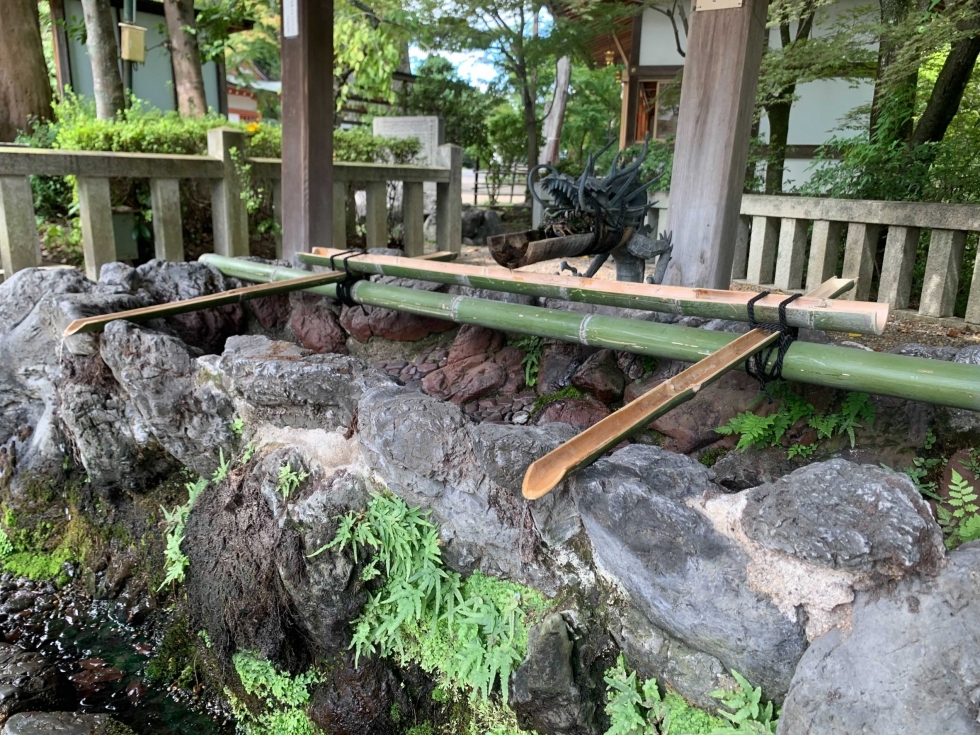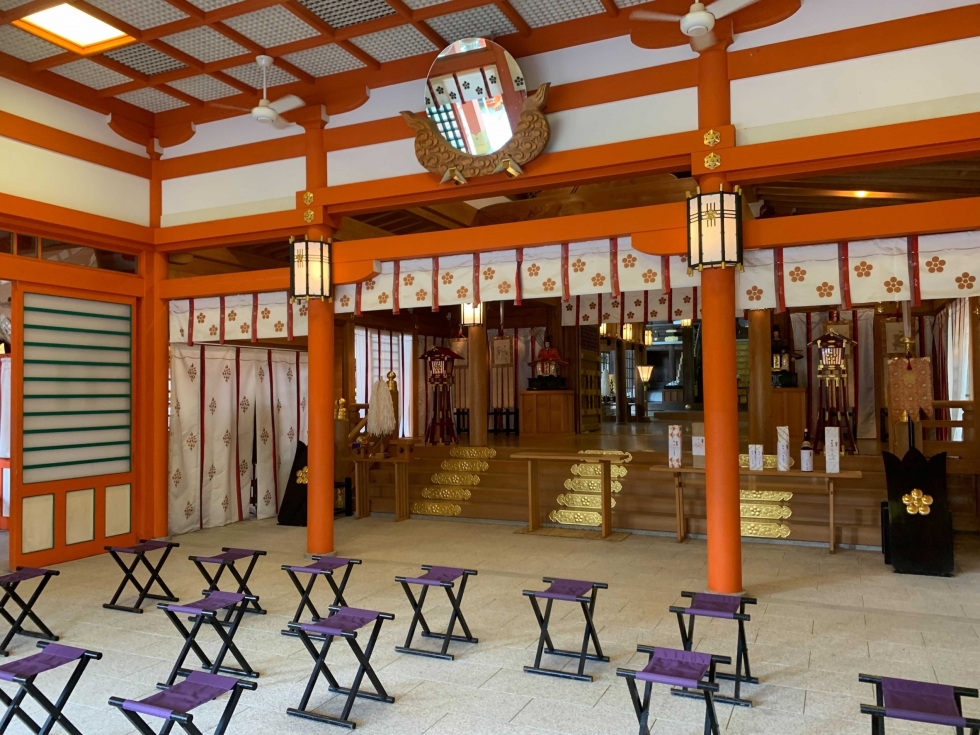 These photos were taken in Nagaoka Tenmangu Shrine which stands in Nagaokakyo City, Kyoto. The shrine's original built date is unknown till this day, but a record says that it was rebuilt in 1498. The kami of this shrine is Sugawara Michizane (菅原道真), a legend in Japanese history who was extremely intelligent and familiar with waka or Japanese poetry. Thanks to his intelligence, many people and students preparing for the entrance exams in particular visit there and wish for their dreams to become true. This shrine is not far away from Kansai Gaidai, so I would be glad if you visit here and experience and get relaxed under the gentle sunlight once you come to Japan.

Nagaoka Tenmangu Shrine (長岡天満宮): 2-15-13, Tenjin, Nagaokakyo city, Kyoto, JAPAN 617-0824.

Works Cited:
Nobutaka Inoue, et al. Shinto : A Short History.
Routledge
, 2003.
Nagaokatenmangu. "Gosaijin / Yuisho." Septem
ber 5, 2021. <
https://nagaokatenmangu.or.jp/?
page_id=29#usi
>.

Cultural Broadcasting Team