About Me
"Kendama: More Than Just a Toy"

Cultural Broadcasting Team
Hello! My name is Quinn and I go to university in Boone, North Carolina, USA! For the past 3 and a half years, I have been (what some would call addicted to) kendama. For those who are unfamiliar with kendama, it is a wooden cup-and-ball type game from Japan that requires much practice and skill to master. Now I am by no means a master, but my passion for the game grows more every day and I am thrilled to share the journey this silly little toy has allowed me to embark on.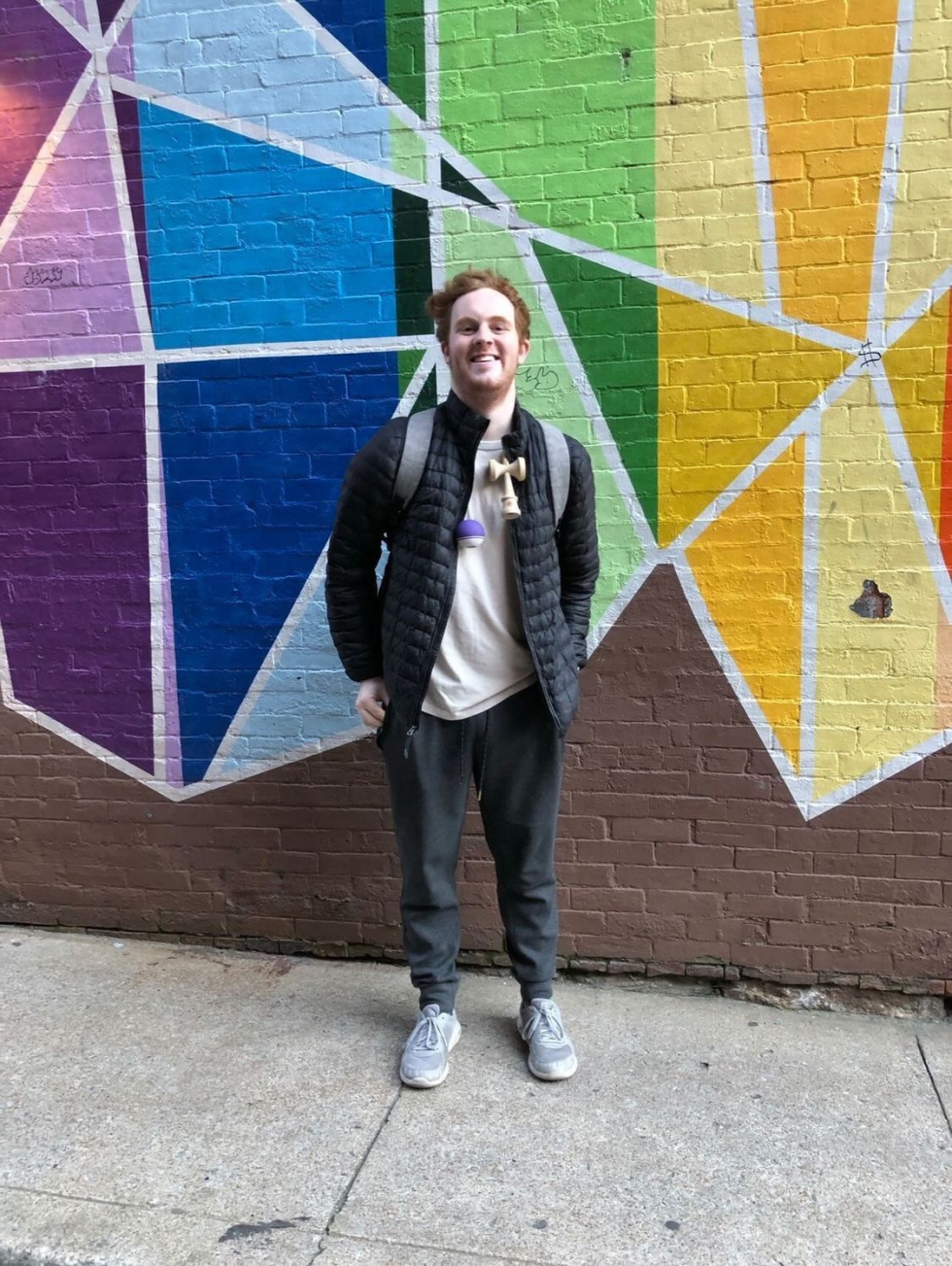 The year is 2019 and I'm sitting in my calculus class pretending I know what a differential equation is when suddenly...I see this strange looking apparatus in the corner of my eye. I ask my friend Turner what it is and he demonstrates kendama for me. As lame as this sounds, it was love at first sight. I tried my hand at it and after landing the ball on the spike for the first time, I was hooked. Little did I know, that simple spike would jumpstart my kendama career (something I didn't know was a thing). I could tell this was going to occupy all of my free time so I immediately opened up my laptop and ordered one. That was the first of many kendamas I would eventually own. I have almost 40 now!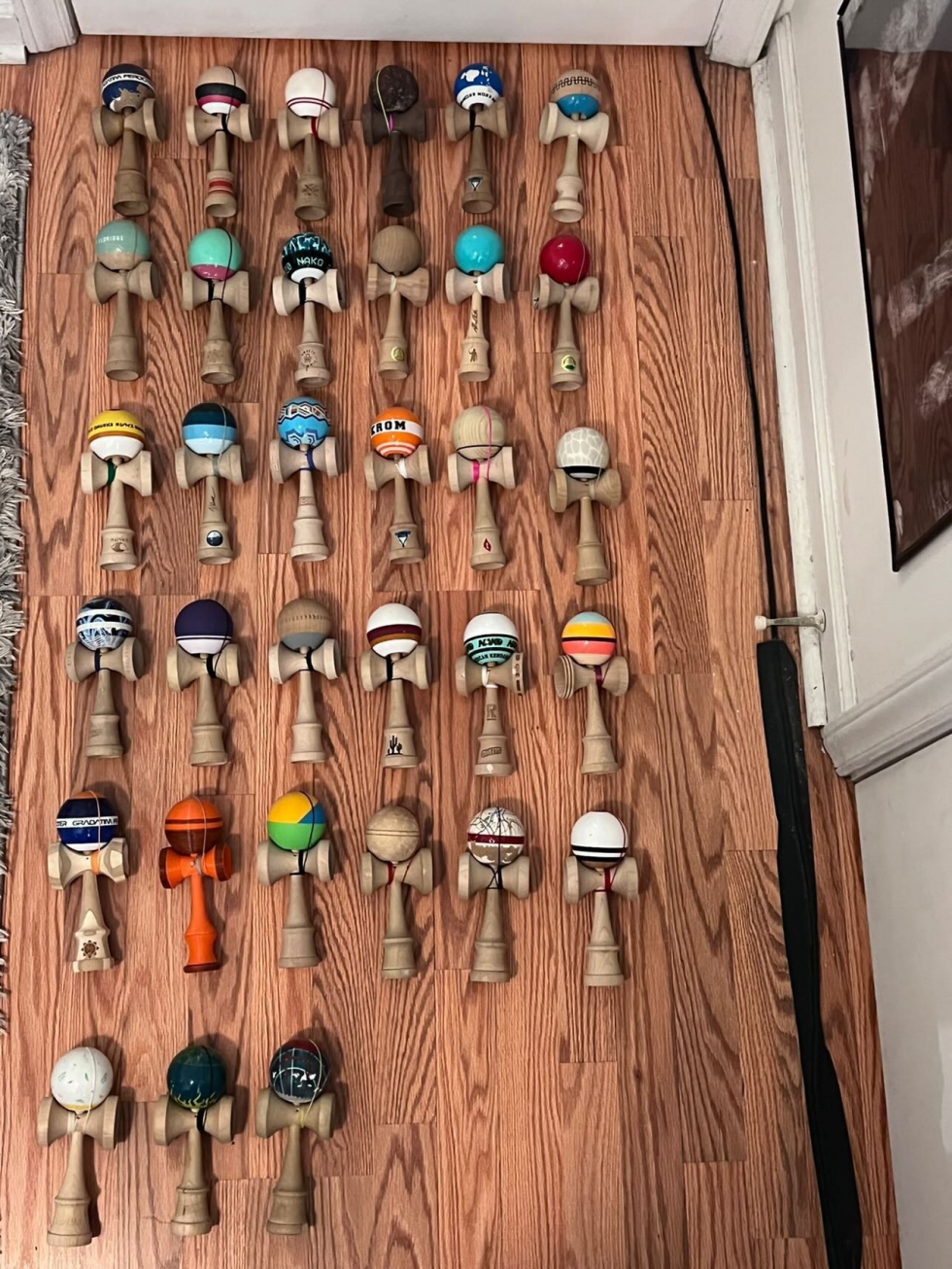 I owe much of my kendama success today to my physics professor in high school. He would use kendamas to explain concepts like acceleration and tension which really helped me understand the lessons he was teaching. He fostered an environment where not only my kendama skills improved, my GPA did as well.
Over the next couple months, I continued to progress and landed harder and harder kendama tricks. I wanted to be the best I could possibly be. When I found out that there were competitions I could enter, I knew the competitive scene would push me even further. The first competition I participated in was Battle at the Border (BATB) in Nashville, Tennessee, USA. Even though I lost in the first round, it was still amazing to see so many kendama players in one place. The only other people I had seen playing kendama were my friends Turner and Logan. Every competition I have been to since then has reminded me why I love this sport so much. The kendama community is so positive, inclusive, and fun to be a part of.
The second competition I went to was the 2019 North American Kendama Open (NAKO) in Minneapolis, Minnesota, USA. This is the largest competition in the United States! Turner and I traveled to the competition where we did much better than we did at BATB. I placed in the top 32 and he placed in the top 16!
Nowadays, I continue to play kendama as much as I can. It is a little difficult to play every day since I am taking university classes and am also busy with my part-time job. Despite that, I am doing my best to progress and learn newer and harder tricks! Ultimately, I would love to be sponsored by a US kendama company (Sol Kendama, Kendama USA, and Sweets Kendamas, to name a few). I am definitely a long way from accomplishing that goal. Until then, I'll keep posting tricks on my Instagram @quinndama !!

Cultural Broadcasting Team