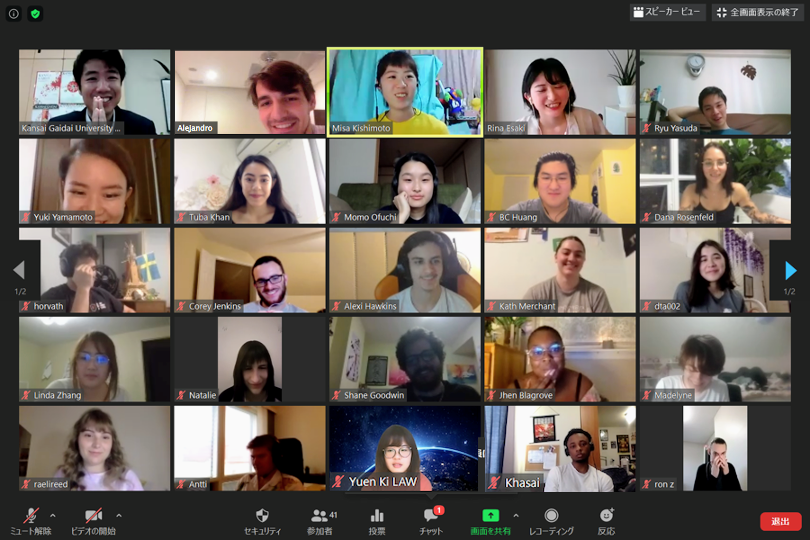 First Online Event Successfully Completed
2020.07.11
Since the Asian Studies Program has decided to go online for the Fall 2020 Semester, we have been striving to come up with alternative plans to encourage international exchange between our local students and students from our partner schools.
Our local students came up with the idea of organizing an online event named "Let's make friends with Japanese students via Zoom!" and an invitation was sent to students who planned to participate in the Fall 2020 Semester Program. About 30 international students participated in this student-organized event.
After introduction of themes such as Japanese foods, local tourist sites, and anime/manga, participants were broken into 6 groups that each chatted and shared their interest in Japan with local student facilitators.
It was an amazing event although I was a bit nervous before the event, said one of the student facilitators,. It is good to see that there is so much we can do to promote interaction with international students despite physical distance, said Reiko Hiromoto of the Asian Studies Program staff.
The Center for International Education will continue to offer as many intercultural events as possible. Please join our online courses this fall to participate in these events. We know you cannot come to Japan currently so we are bringing Japan to you via our free courses and also innovative activities.