Travel
Adventure Awaits

Danielle Rymers
The past few weeks have been as busy as usual, with classes in full swing and midterms already looming closer. However while we are all here to study and do so accordingly, we are also here to experience and explore Japan…..perhaps these places will interest you?
Two weeks ago I went to the Kaiyukan, or Osaka Aquarium. Be prepared for a lot of couples if it is remotely good weather. There is a giant ferris wheel next to it if anyone is interested, but the aquarium is pricey at 2,300 yen per adult, and so I stuck with that. It is definitely the largest aquarium I have ever been to, with a variety of species that I have never seen as well. (Which is something considering the zoo in my hometown, always first or second place in the world every year, has a pretty amazing aquarium included with it too.) I spent a few hours there taking pictures and overall it was a fun time despite being a bit crowded. That being said, what popular spot isn't crowded in Japan? (Also, please don't use flash even if you want to and because you are able to- it hurts the fish and animals. You also don't need it- the pictures I took were with a good Canon PowerShot camera, but I didn't use flash for any of them.)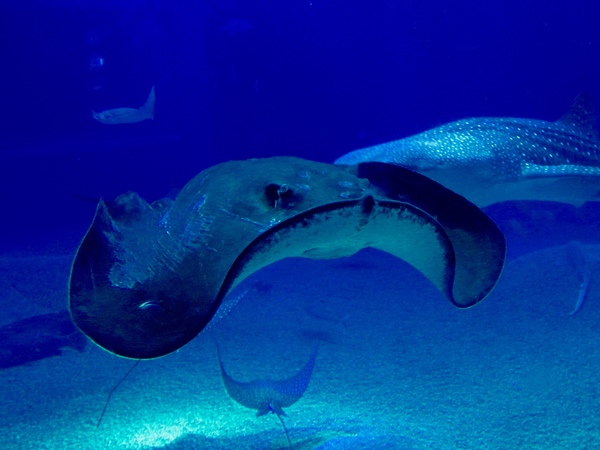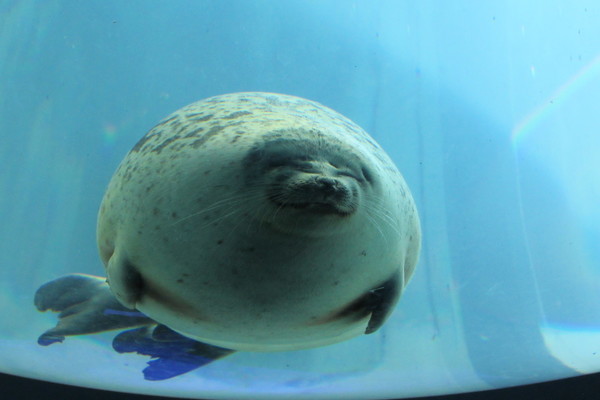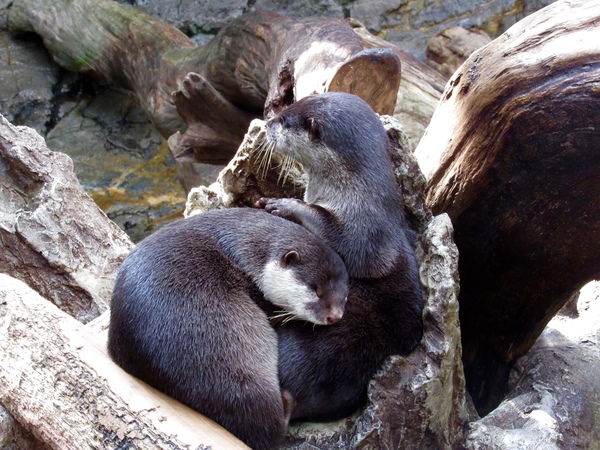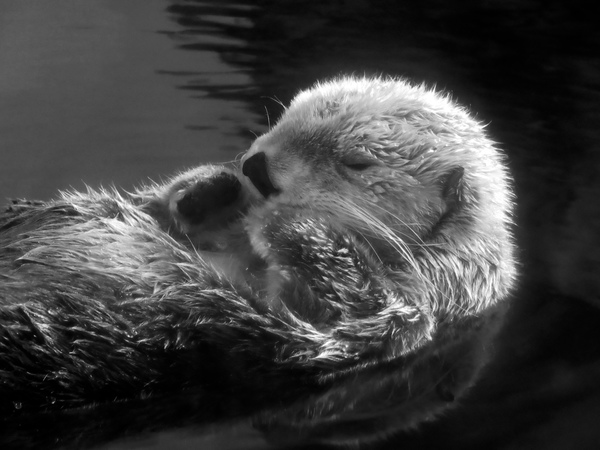 The following weekend I went to a showcase performance for Kansai Gaidai and other greater Osaka area dance circles. I am embarrassingly awful at dancing anything, so this was amazing to see for me. When the clubs and students are back on campus, check them out. I believe they also have a YouTube channel with some of the dances they did last semester if you type Kansai Gaidai dance in Japanese in the search box.
Finally I went to a 'Tonbodama' making event through Kansai Gaidai's experience Japan program. Tonbodama are decorative glass beads- the ones they had at the store were much prettier than the ones I managed to make at the event, but it was at a small store near Kyobashi station. I recommend trying it out sometime if you are into arts and crafts or making things. It was fun, however unskilled I was at glass blowing, and was a unique experience. (If you're like me and like jewelry, bring some extra money because they have some really pretty earrings and necklaces. We ended up at a karaoke place afterwards, which was a great way to end the day and I recommend going as often as possible. It is always a fun time.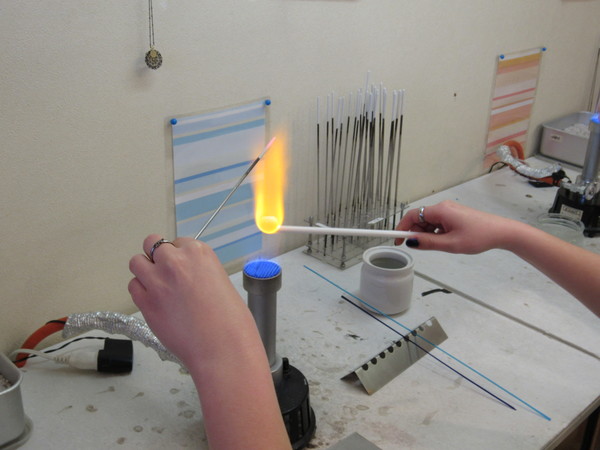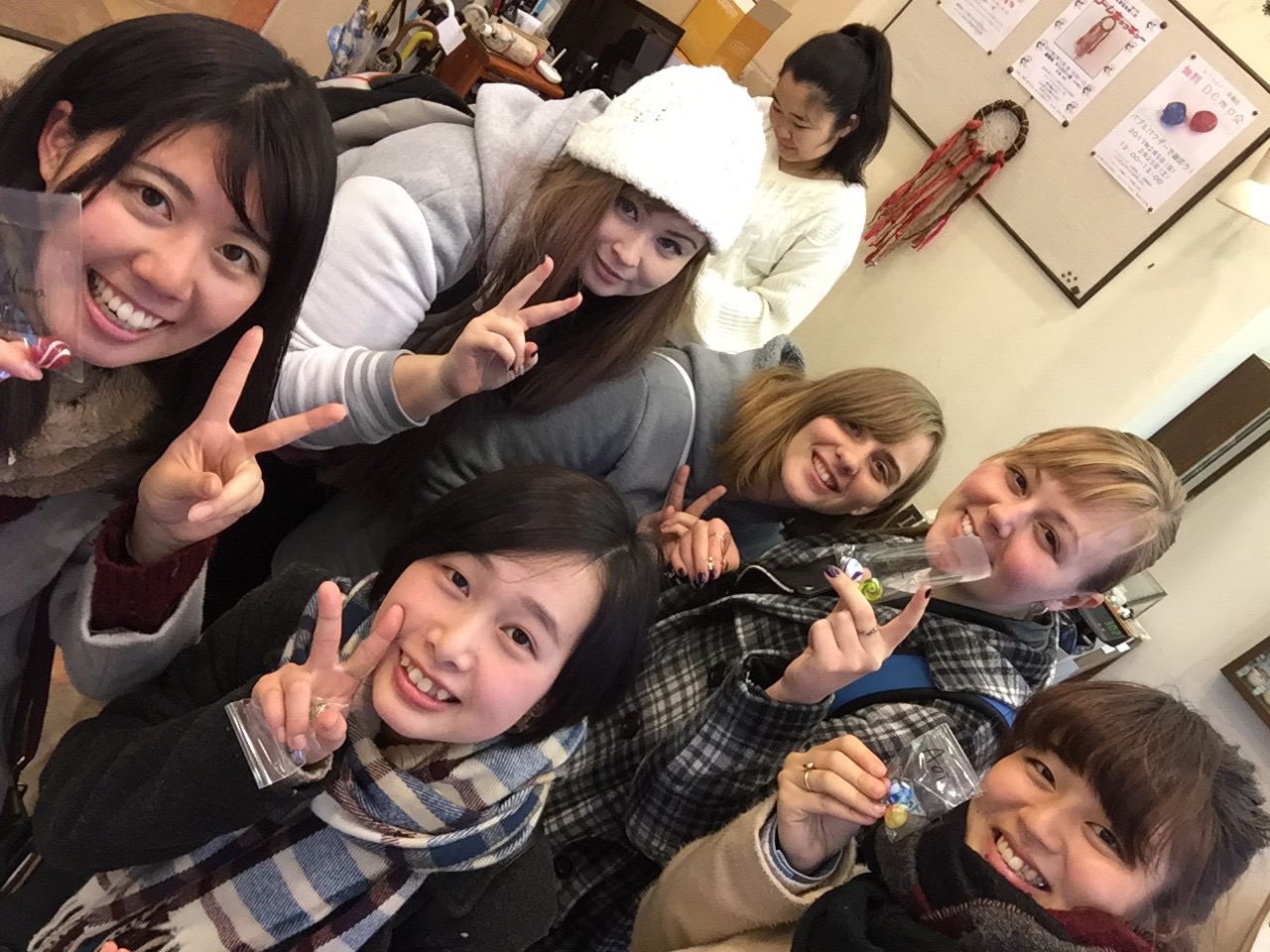 Oops- almost forgot I also went hiking last weekend. My hiking buddy, Rebecca, and I decided to try our best at hiking up Mt. Kongo, the tallest mountain in Osaka at a height of 1,125m, or for others around 3,390ft. We made it up even though we accidentally took a technically more challenging and less frequented route. (Picture as evidence....or it didn't happen right?) It was a little icy at parts and cold when we stopped hiking for a bit to admire the amazing views, but there is also a cable car you can take up much closer to the top. If you do take the cable car, have some snow boots. I wore worn down tennis shoes and (while I somehow managed not to fall) I was slipping frequently and almost took out Rebecca and other hikers on several occasions. A lot of people do the small cable car trail so there isn't as much snow to plant your feet as there was on the trail Rebecca and I took. To get there takes about an hour and a half by train and then an additional 40 minute bus ride, so I suggest starting early. However if you like hiking it's a must! It shouldn't be icy or as bad by the end of March, so ifi you're ocncerned about that wait until then. It is a beginner's hike as the internet says- mainly because the trails are easy to follow with steps and a paved path for most of it, but if you aren't used to the altitude it'll take awhile. Rebecca and I took around 3-4 hours.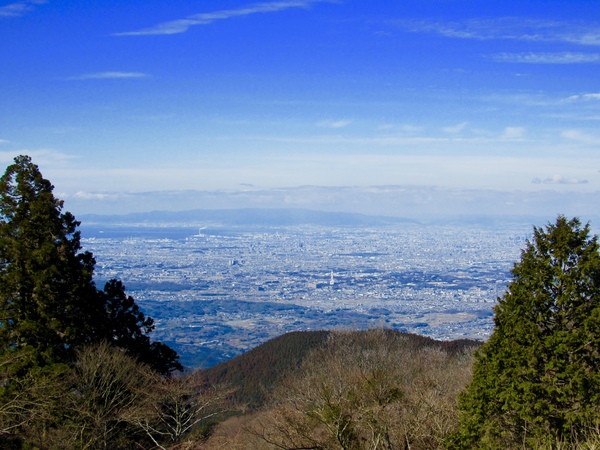 Have fun fellow travelers! ;)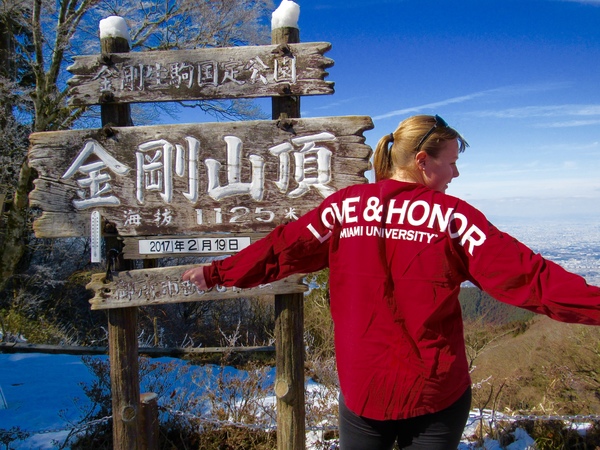 Danielle Rymers