Travel
昨年の秋、清水寺の紅葉を見てきました。 2015/11/28 Japan's Autumn Leaves(Maple)

Ke Xue
I am Xue, Chinese, exchanging to Kansaigaidai University for one year.
It is well-known that Japan is regarded as the best place/country to appreciate maples(autumn leaves) in the world. Therefore, last autumn, I went to Kiyomizudera with my Japanese friend which left me unforgetable memories. It was the special period only for sightseeing at night(starting from 6:30pm or so). The temple under the red light was amazing and beautiful. Everything seems to be sincere and pure at the temple.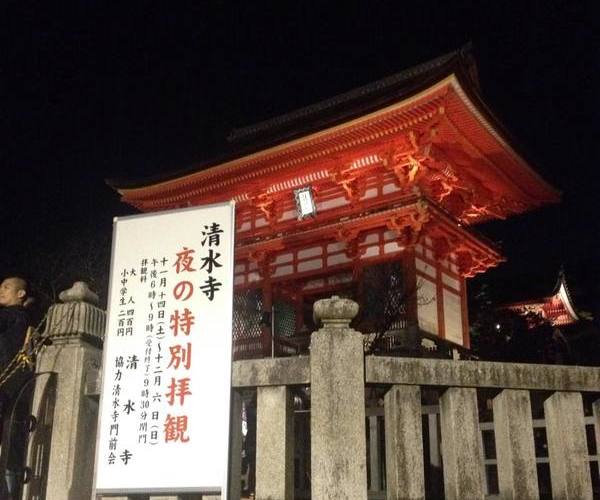 ▲The gate of Kiyomizu-dera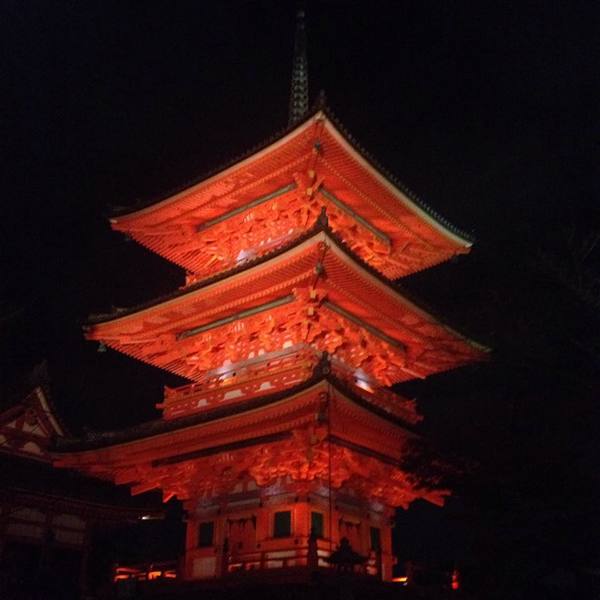 ▲Illuminated Three-storied pagoda
The activities I did. Of course.
Everytime I go to a temple, I definetely do the forture-telling. I draw divination sticks and wish for fortune. I also throw 5 yen coin into the praying box(I have no idea for the name fo it)
I feel interested when I was told by Japanese friends that the round hole in the 5 yen coin has good meaning and could realize wishes somehow. I also buy Omamori wishing for health, studies and parents. I feel it so cool even I come from China, but at Chinese temple, basically people do not usually buy Omamori at all. Chinese temples seem to be mainly for Buddhisim believers.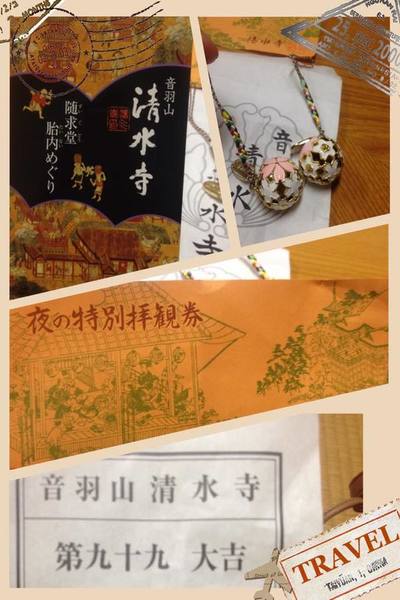 The most impressive thing is the nature at the temple.
I strongly feel that Japan is a country where nature is greatly protected and cherished. In Spring, people hang out for Sakura(cherry blossom). In autumn, people go out with family or friends for appreciating the leaves, enriching their daily life in a good way from my perspective. I can also feel that Japanese people are so sentimental, being sorrowful or joyful when they are appreciating the nature.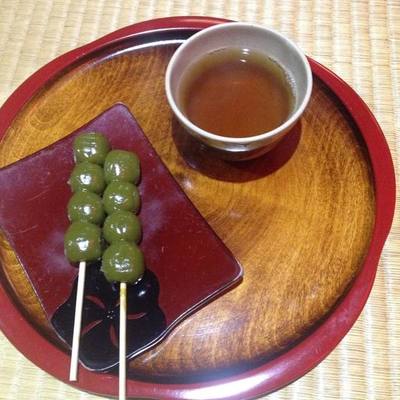 ▲Chadango and hoji-cha
It was just a one-night trip. This experience enriched my knowledge about Japan from culture and nature aspect. I hope other exchange students who decide to go to Japan could experience this amazing temple some day as well.

Ke Xue