The Language Learning Team hosted an event titled "Japanese Cafe" on March 8 and 12, and 35 students joined through Remo.

At this event, international students practiced Japanese with local students, and many first-year students were among local student participants.
Two separate tables were prepared for beginner and intermediate level Japanese speakers and group members were shuffled every 15 minutes.

V

arious topics were discussed, and everyone enjoyed conversing in a relaxed atmosphere.

The topics presented were Japanese animation and study methods using YouTube, etc. The international students were trying hard to speak Japanese with help from Japanese students.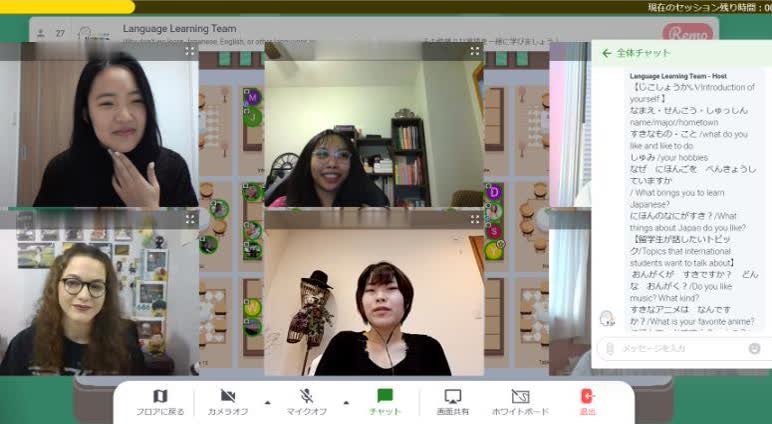 At the intermediate table, discussion topics were the reasons for choosing their majors, and advantages and disadvantages of online classes, etc.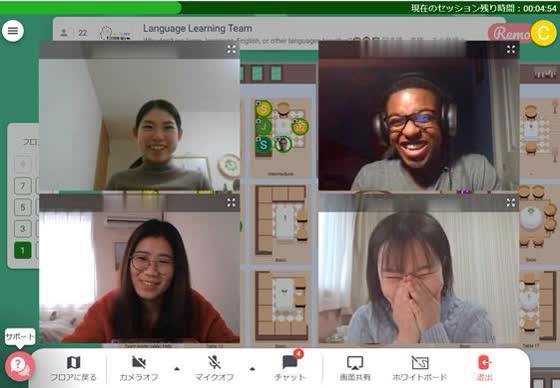 Positive feedback was received, such as "I really enjoyed this event! It was a good chance to talk with many international students as well as KGU students" and "It was fun, and good listening & speaking practice, too!"
The Language Learning Team is planning to focus on "English and Japanese Fairy Tales" as the next event on March 31(Wednesday). It will be an exciting event in which you can experience Western and Japanese culture through traditional tales. Please feel free to join us!
Please take check out the events which will be hosted by the Intercultural Engagement Program to interact with both local and international students.
【The website for the Intercultural Engagement Program】
https://sites.google.com/view/kguiep/