Food
German Food

KGU
Hello friends, this is Natalie from Germany. Today I am happy to present you with a much requested post about German food, so please enjoy!
You can read about the following dishes and side dishes:
Würstchen und Sauerkraut

- Sausages and sauerkraut

Currywurst

- Sausage with curry sauce

Rouladen

- Roulades

Brot

- Bread

Brezeln

- Pretzels

Bier

- Beer

Spargel

- Asparagus
Also, if you want to know how the italic words are pronounced in German, please listen to this sound file: https://1drv.ms/u/s!AnXaFB2v7NPpizzS1B03DAUHvz2w?e=jKcCxC
1. Würstchen und Sauerkraut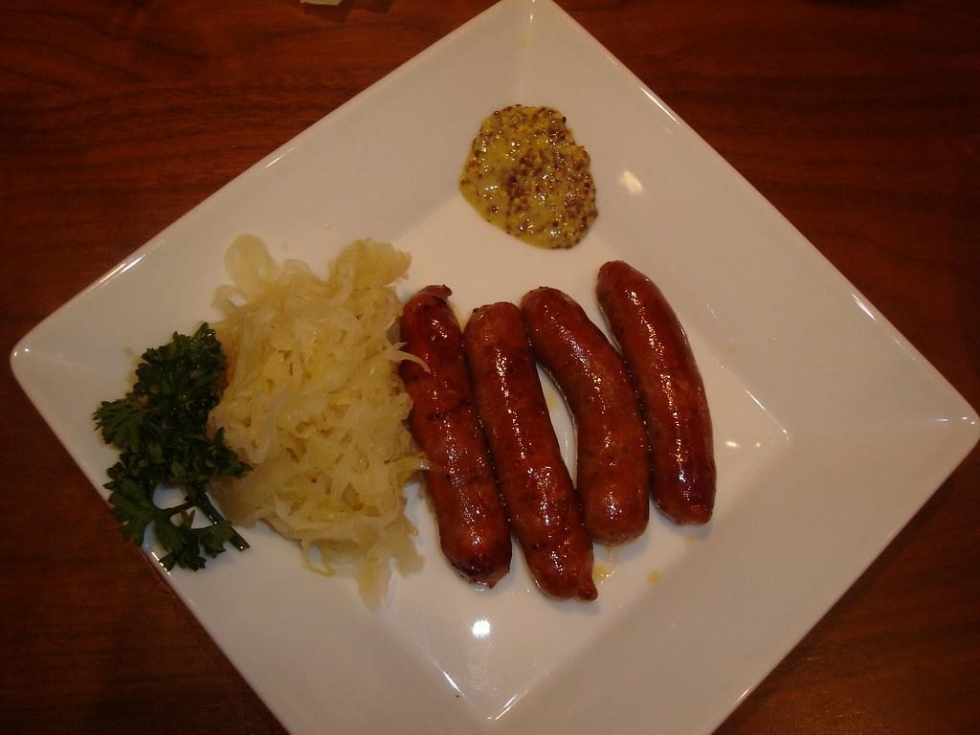 This dish is typically found in Bavaria, though it is eaten in all of Germany from time to time. It consists of sausages , usually served with so-called "Sauerkraut", which basically is conserved white cabbage. We eat it for lunch and for dinner. Würstchen und Sauerkraut is not connected directly to any event or holiday. However, since it is commonly found in Bavaria, it reminds many people of the famous Oktoberfest.
2. Currywurst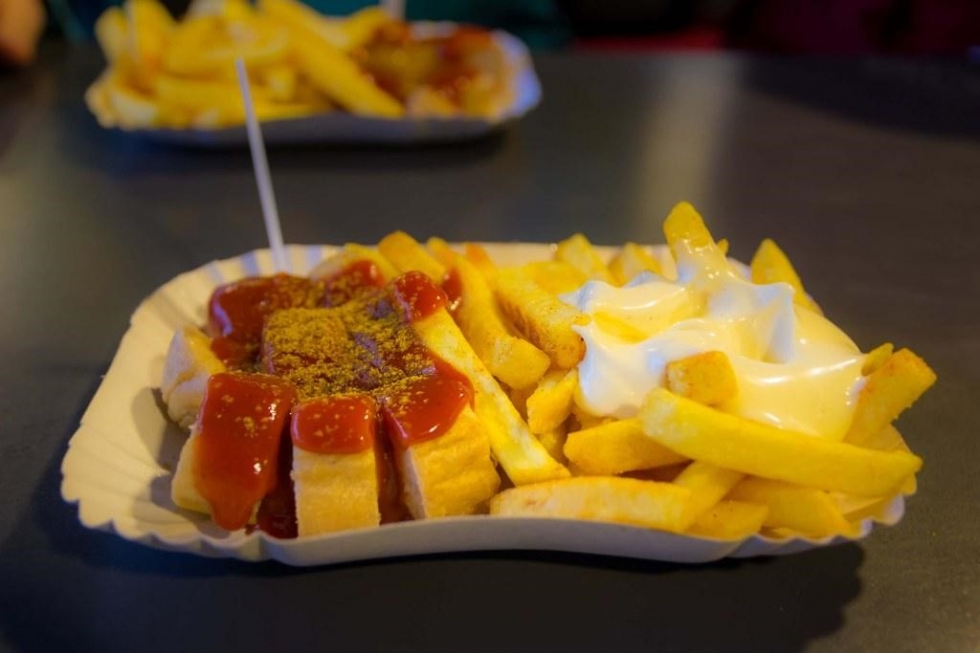 Many people draw a connection between Currywurst and Berlin, the capital of Germany, which seems reasonable since you can see and buy Currywurst everywhere in the city. I once watched a video about a model traveling to Berlin, stating one reason for doing so as wanting to try Currywurst. The dish can be eaten as a meal (lunch/dinner) or as a snack. However, preparing Currywurst is pretty simple since it is the only sausage combined with ketchup and curry powder. It is most often eaten together with fries.
3. Rouladen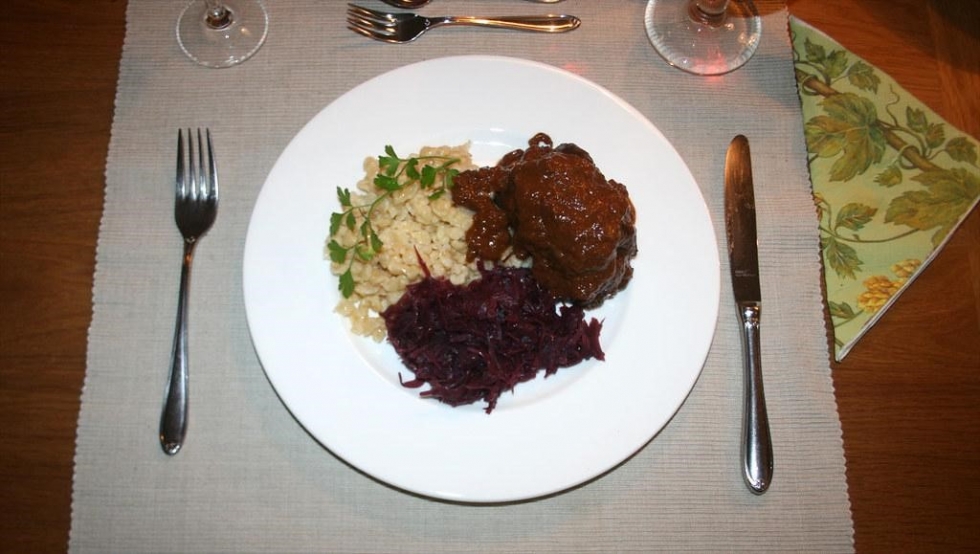 Rouladen is one of my favorite German foods of all time. I love having it as dinner for my birthday or Christmas. You see, it is a more festive dish, usually eaten during winter. Rouladen themselves consist of ingredients like pickles and bacon rolled into a piece of beef. They are usually eaten in combination with red cabbage. Preparing it takes a bit of time, which is why it is not an "everyday" dish. Also, it is possible to order Rouladen in German middle class restaurants for around 20 Euros (2,300 Yen).
4. Brot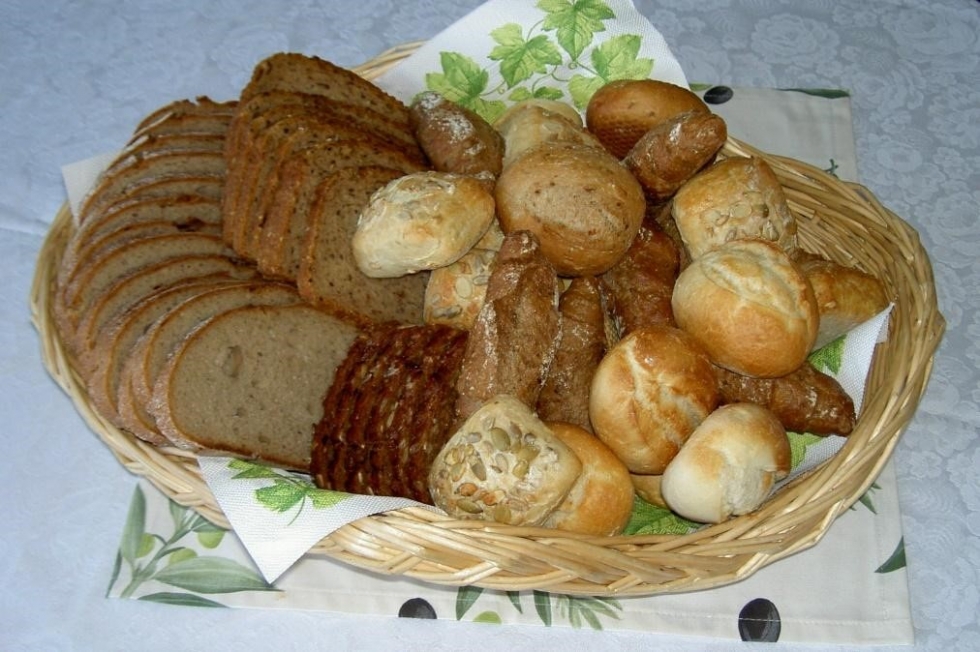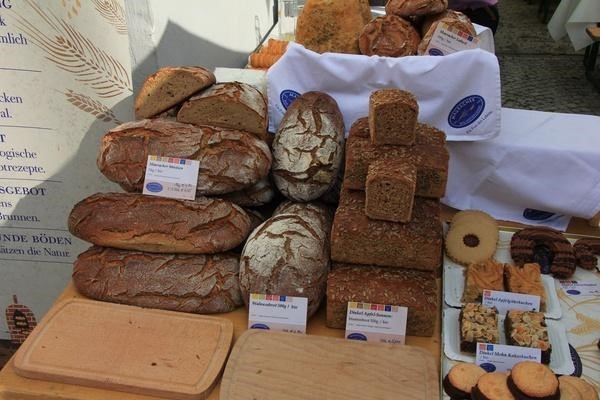 As referenced in our events, bread has a special "roll" in Germany. Not only can you always find a great variety of it at a German bakery, but it is also something that is typically eaten every day. On top of that, the German words for dinner and lunch also contain the word for bread (Brot), since it can be eaten for any kind of meal – even breakfast. When children go to school, they usually take a lunch box filled with bread to eat for a second breakfast or lunch. We eat it together with butter, jam, cheese, ham, or anything else one could also consider putting on a sandwich. Also, our typical bread is not sweet or overly soft since we consider it as a possible part of a full meal. However, if you are looking for something sweet made of dough, the usual bakery also has you covered.
5. Brezeln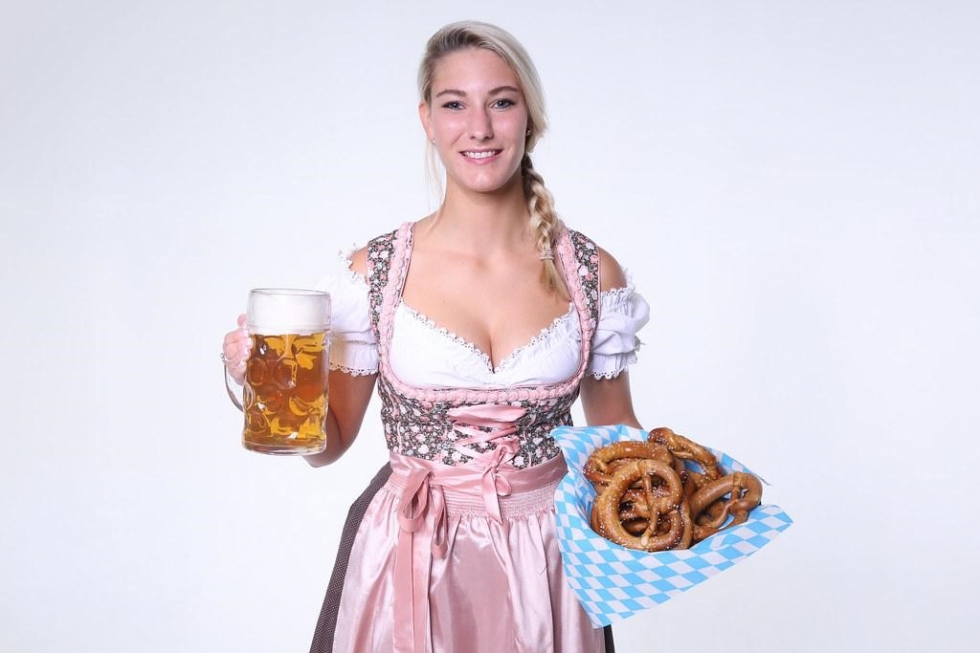 Brezeln, or pretzels, is something Germany is known for by the international community. Did you know they were inspired by a Celtic design of forming bread? However, pretzels are not synonymous with Celtic culture as they became popularized. Also, there is a huge variety, like giant ones or one's stuffed with cheese. Usually, they are seen as a snack and are not part of any particular dish. However, they are typically besides Weißwurst (veal sausage) and Sauerkraut, which is typical for Bavaria.
6. Bier
While a drink is not considered a dish technically, I will make an exception for beer. This is because it is really popular in Germany. Also, Germany is known globally for its beer. . While we need no special occasion to drink it – some of us drink beer each and every day – it is still strongly connected to Bavaria and the Oktoberfest. In general, there are two kinds of beer: Dark beer (Schwarzbier) and wheat beer (Weißbier). They differ in using wheat as an ingredient. Because of the wheat, Weißbier is usually a bit sweeter than Schwarzbier. Please try finding your favorite kind and brand, when you are in Germany! But be aware: We traditionally serve beer in huge glasses you can see above, called Mass!
7. Spargel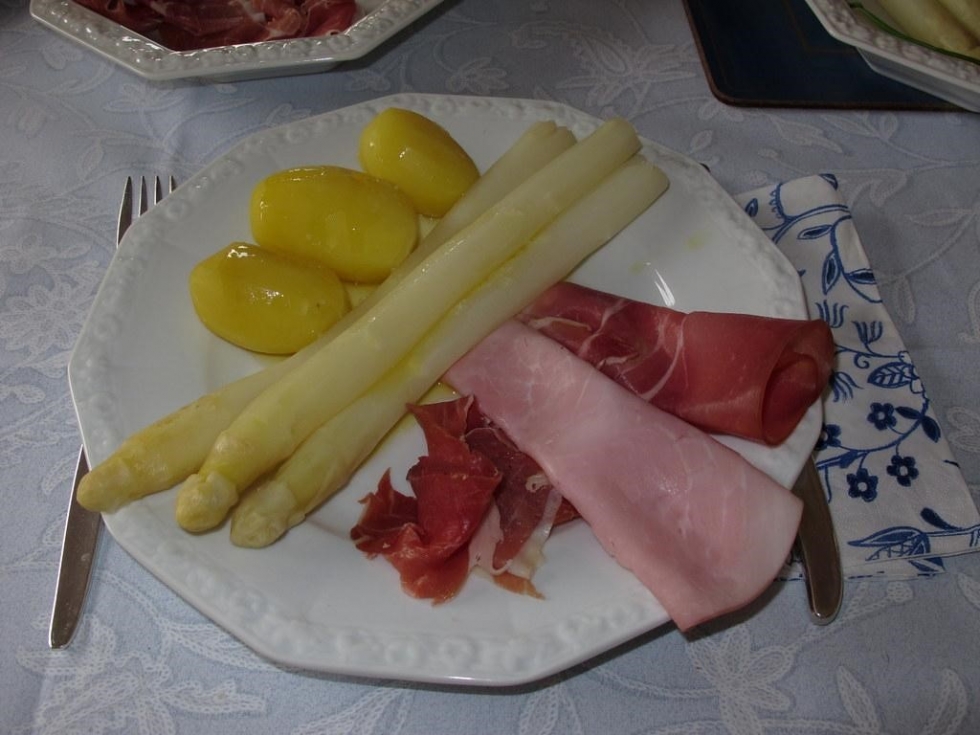 Spargel (asparagus) is a food that Germans tend to be "crazy" about. But come on, you can only get local asparagus for a short time of the year and in the opinion of many Germans, nothing tastes better than local asparagus. Because it is so rare and beloved, asparagus, sadly, is often really expensive (11 Euros/ 1,250 Yen per kg)! As a dish, boiled asparagus is usually eaten together with the ingredients in the picture above: ham, potatoes and hollandaise sauce. Due to this fact, it is normally eaten for dinner or lunch.
Thank you so much for reading!
Sources:
"Sausages & Sauerkraut" by mdid is licensed under CC BY 2.0
"Currywurst" by Eisbäärchen is licensed under CC BY-NC-SA 2.0
"29 - Rouladen mit Spätzle und Rotkraut - serviert" by JaBB is licensed under CC BY-NC-ND 2.0
"File:Brotkorb verschiedene Brotsorten.JPG" by Gerhard Ziemer is licensed under CC BY-SA 3.0
"File:Kirchberg ob der Donau - Ortsbildmesse 2016 7440.JPG" by Karl Gruber is licensed under CC BY-SA 4.0
"Frau im Dirndl mit Brezel und Masskrug" by Tim Reckmann | a59.de is licensed under CC BY 2.0
"Spargel klassisch mit Butter, Frühkartoffeln und dreierlei Schinken" by multipel_bleiben is licensed under CC BY-NC-ND 2.0

KGU