Food
Jom! Makan Street Foods in Malaysia

Cultural Broadcasting Team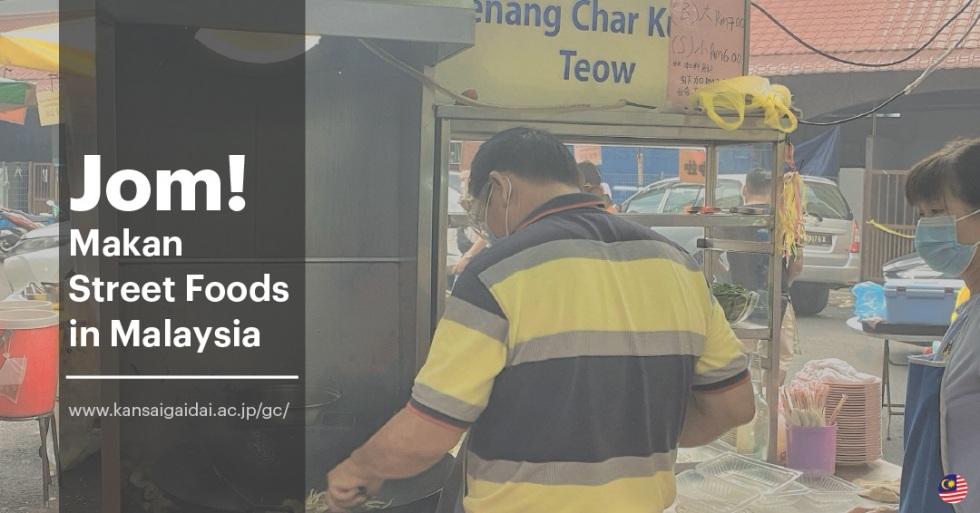 Malaysia is a literal melting pot of cultures which makes it perfect for food lovers who are in search of a variety of food in one place. Here in Malaysia you can find sedap (delicious) food — you are able to enjoy the aromatic smell of the delicious food in popular street stalls, eating to your heart's content — all at a very reasonable price. You'll often see Malaysians out on their motorcycles past dinner time to dabao (take away) supper. From rojak to cold ice cendol, here are 7 must-try street foods in Malaysia.
1. Rojak
Rojak (mix) is a unique tasting salad made of various types of fruits, vegetables, and fried bean curds. It is then covered with tamarind sauce mixed sweet thick shrimp paste and garnished with groundnuts. Though this dish may look simple to make, it is incredibly delicious as you can taste spiciness, sweetness and sourness all at once. For a more local style, try eating it with just a skewer!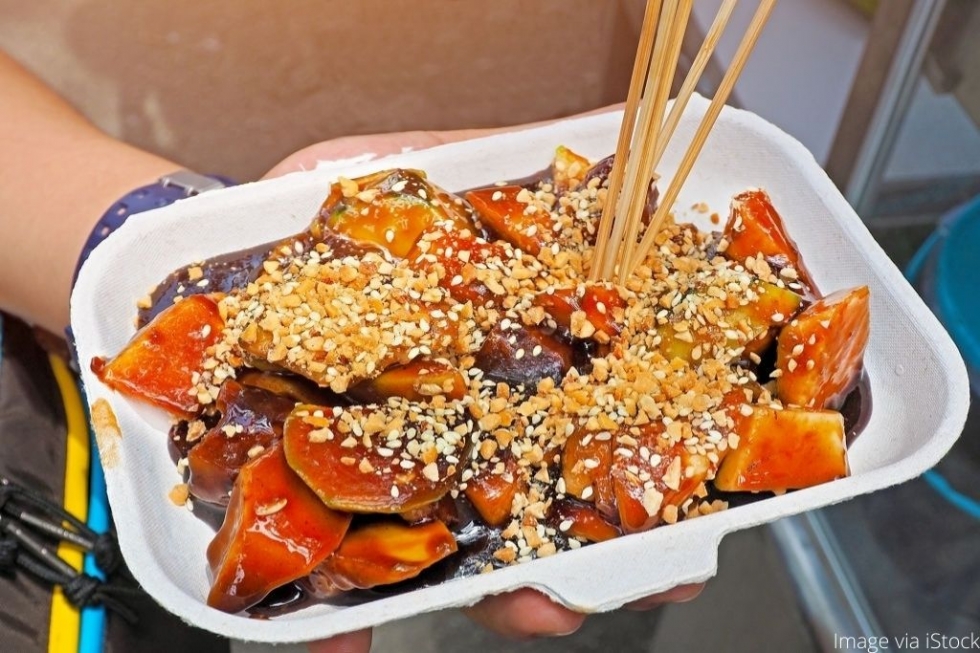 Source: https://images.app.goo.gl/xdsy5rYikVbKt6kV8
2. Satay
Skewered marinated meat grilled on charcoal — this is called Satay in Malaysia. There are several options of meat in satay, such as chicken, pork, beef, and mutton. After grilling, it is then served hot with chunks of raw white onions, cucumbers, pineapple and rice cake. Locals like to dip satay in a special sauce made from mixed ground peanuts. What makes Malaysia satay so special is the smokiness from the burnt part of its skin and its juicy meat that isbursting with flavor.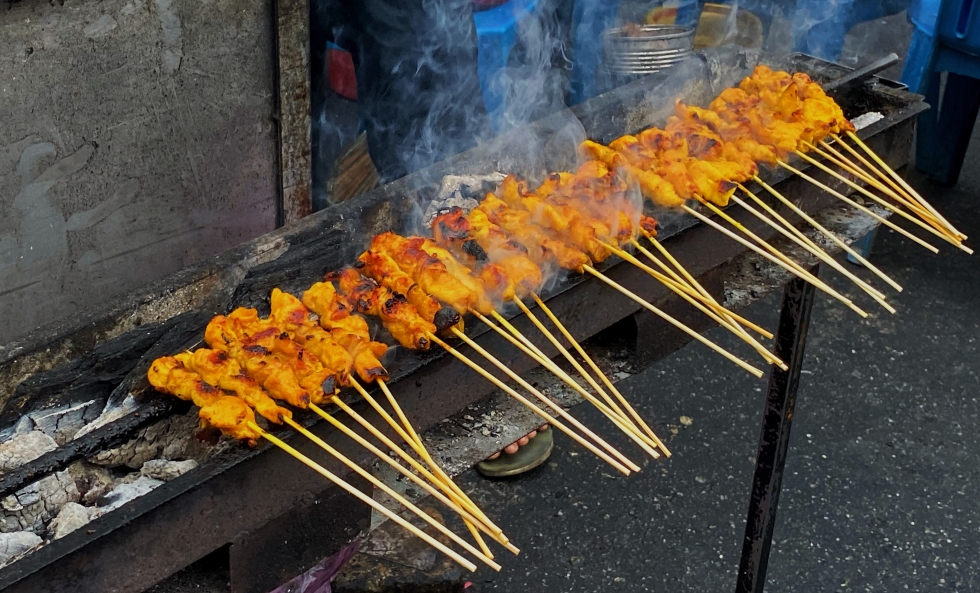 3. Char Kway Teow
Frying flat noodles gloriously on wok with big flames, that is the traditional way of cooking char kway teow (stir-fried noodles). This mouth-watering dish is cooked with beansprouts, prawns, eggs, siham (cockles), and chives. To maintain the smokey charred taste, it is fried with pork lard and in small batches. Fun fact: even though it is considered heavy, locals enjoy having it for breakfast.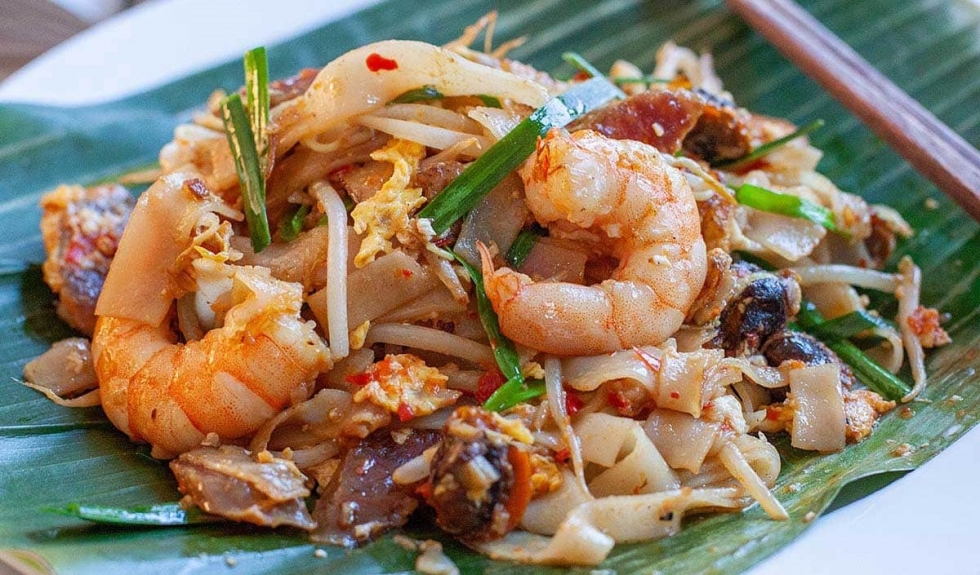 Source: https://images.app.goo.gl/qjsHedD3DWh5EijB9
4. Lok Lok
The eye of the night market, lok lok (dip dip), are skewered meat and vegetables boiled in hot soup. There are bacon, fish balls, sausages, mushrooms, seafood tofu, fuchok (fried bean curd) and more, depending on the hawker. Lok lok is served with two kinds of sauces: hot chilli sauce and a thick, sweet sauce. If you like, you can even choose to eat it partially cooked or simply dipped in the sauce. The fun part of lok lok is that you have to cook everything by yourself!
5. Apam Balik
Apam balik is also known as terang bulan, or martabak in Malaysia. It is a crispy pancake made from sticky rice-flour. There are mainly two kinds; thin and crispy, thick and soft. The traditional apam balik will have ground peanuts, creamy corn, sugar and butter inside. There is no accurate information regarding its origin, but locals believe that it originated from a state in Malaysia, known as Penang.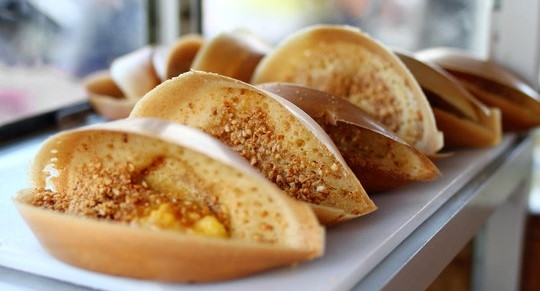 Source: https://images.app.goo.gl/qysHJy7snfSa9dfQ9
6. Asam Laksa
Asam (tamarind) Laksa (ancient Persian word for noodle)
The asam laksa broth is mainly made from curry paste, with mackerel shavings, lemongrass, ginger flower and mint leaves leaving it with a sour spicy kind of taste. It has a particular tangy flavour that can be traced to the tamarind, a sour ingredient that is used liberally to season the dish. This flat thick rice noodle soup dish is often served with torch ginger, julienne cut cucumber, onions, pineapple, chillies and lime.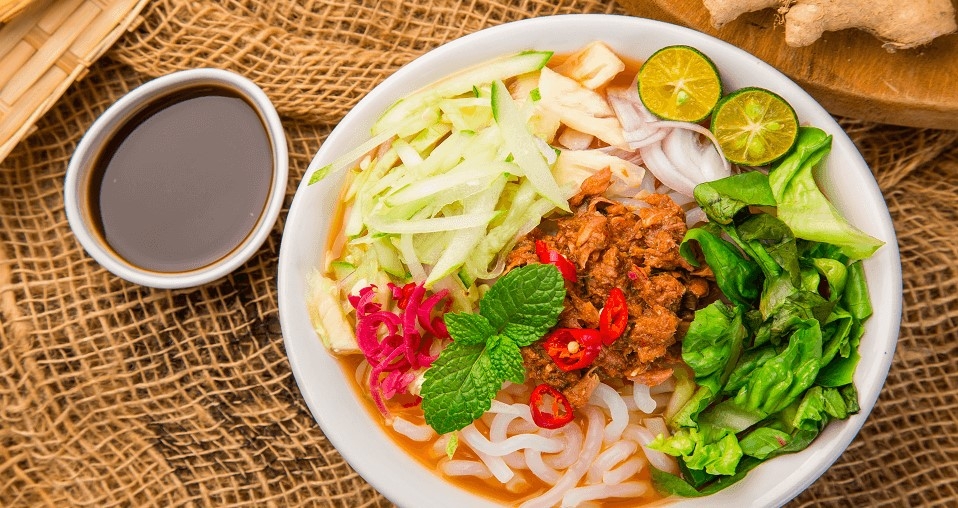 Source: https://images.app.goo.gl/n5G5jUQxYnepkgyE9
7. Cendol
A bowl of ice cold Cendol is the best and cheapest way to escape from the Malaysia heat. Cendol is delicious shaved ice floating in both santan (coconut milk) and gula Melaka (Malaccan palm sugar). It is then topped with green rice jelly, red beans, and brown sugar syrup. Due to its popularity, Malaysians now can enjoy various cendol flavoured desserts, e.g. cakes, jelly, mooncake and bubble tea.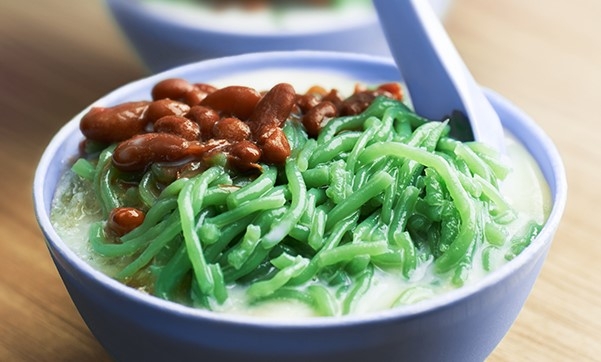 Source: https://images.app.goo.gl/3Amzf27ETX5RDwyb9

Cultural Broadcasting Team