Cultural Festival 2014 Held at Gakkentoshi Campus
"Cultural Festival 2014" was held at Gakkentoshi campus on 12 July 2014. This festival is organized and held annually by clubs. This year, 12 clubs participated in this event. By organizing exciting activities and setting up many stands, the "festival mood" was successfully elevated as much as the hot weather.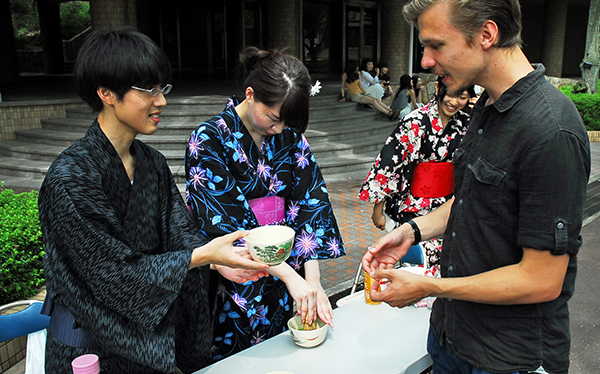 The festival consisted of 2 sections. The opening of the first section was held at the circular stage. During the first section, Chikako Hirakawa, the president of the Tea Club, demonstrated the tea ceremony. Martin Bylund who had completed the Asian Studies Program visited the Tea Club stand with his friend. The tea was served in a traditional way. "I had never tried traditional Japanese tea before, but it was delicious." said Martin.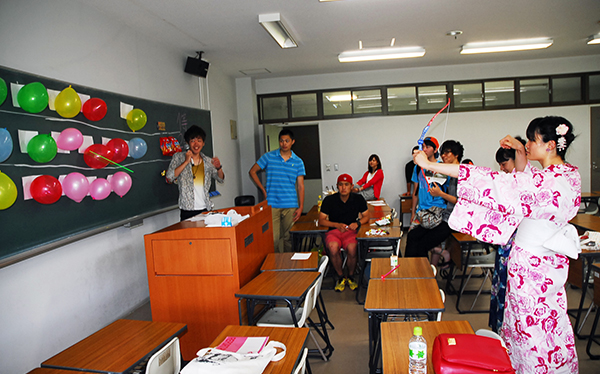 An interesting balloon game was offered by the Outdoor Club. Many balloons with very difficult kanji letters were lined up and the audience had to read the kanji before being given a chance to shoot it. The first guest female student easily read the kanji, "仙人掌" or "cactus," which made the members feel rather disappointed.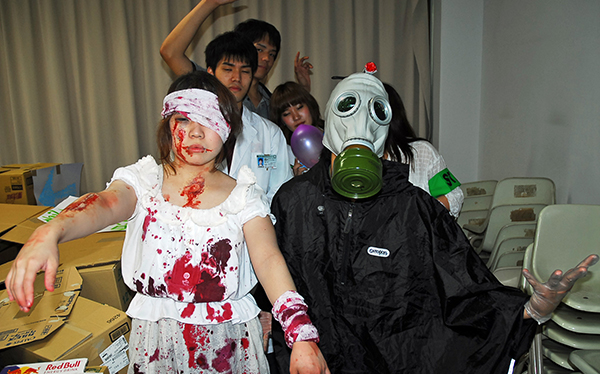 The most popular booth was a "haunted house." Some visitors were even screaming and broke out of maze due to excessive fear. This means the event was very successful.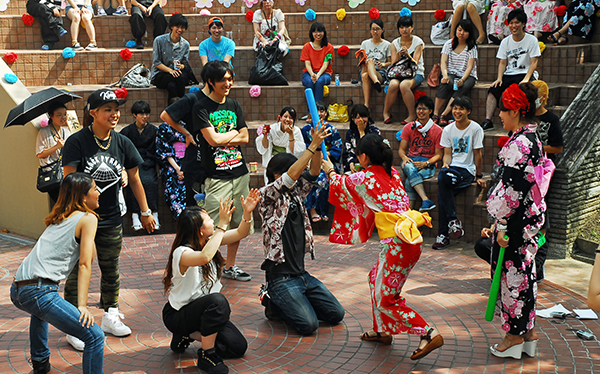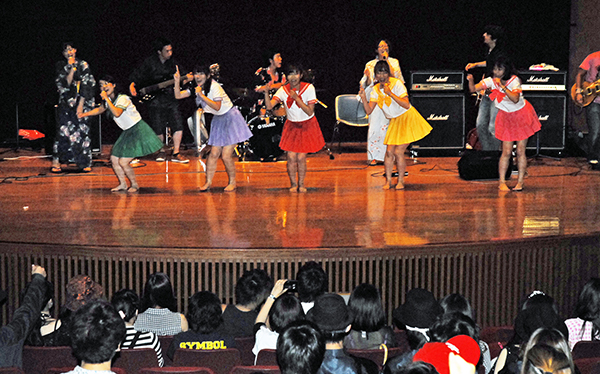 One of the highlights of the second session was the music and dance performance by the Folk Song Club, and Light Music Club, and one of the dance clubs, "Ganimata Z." It was copied after the famous Japanese group, "Momoiro Clover Z," and the audience thoroughly enjoyed high-quality copied costumes and songs by the performers. Even though it was their first attempt to do a collaborative live, it made the festival a memorable one for all participated.