The Asian Studies Program Summer Program started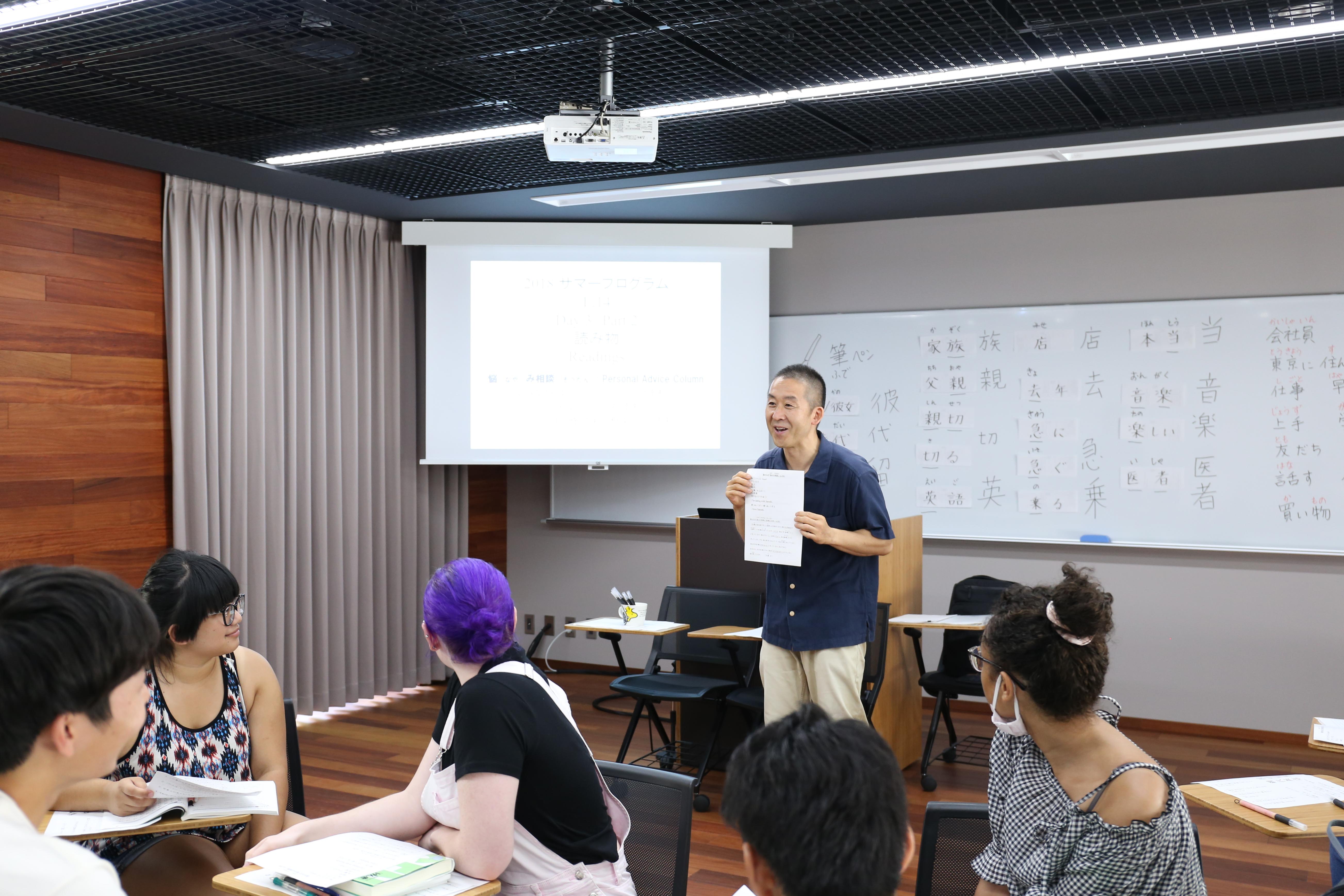 This year our Summer Program started on June 12, with 23 students from the United States and China. This is a comprehensive six-week program, comprised of three components—Japanese language lessons, cultural studies, and field trips. Students are able to learn about and experience Japan and its culture first hand.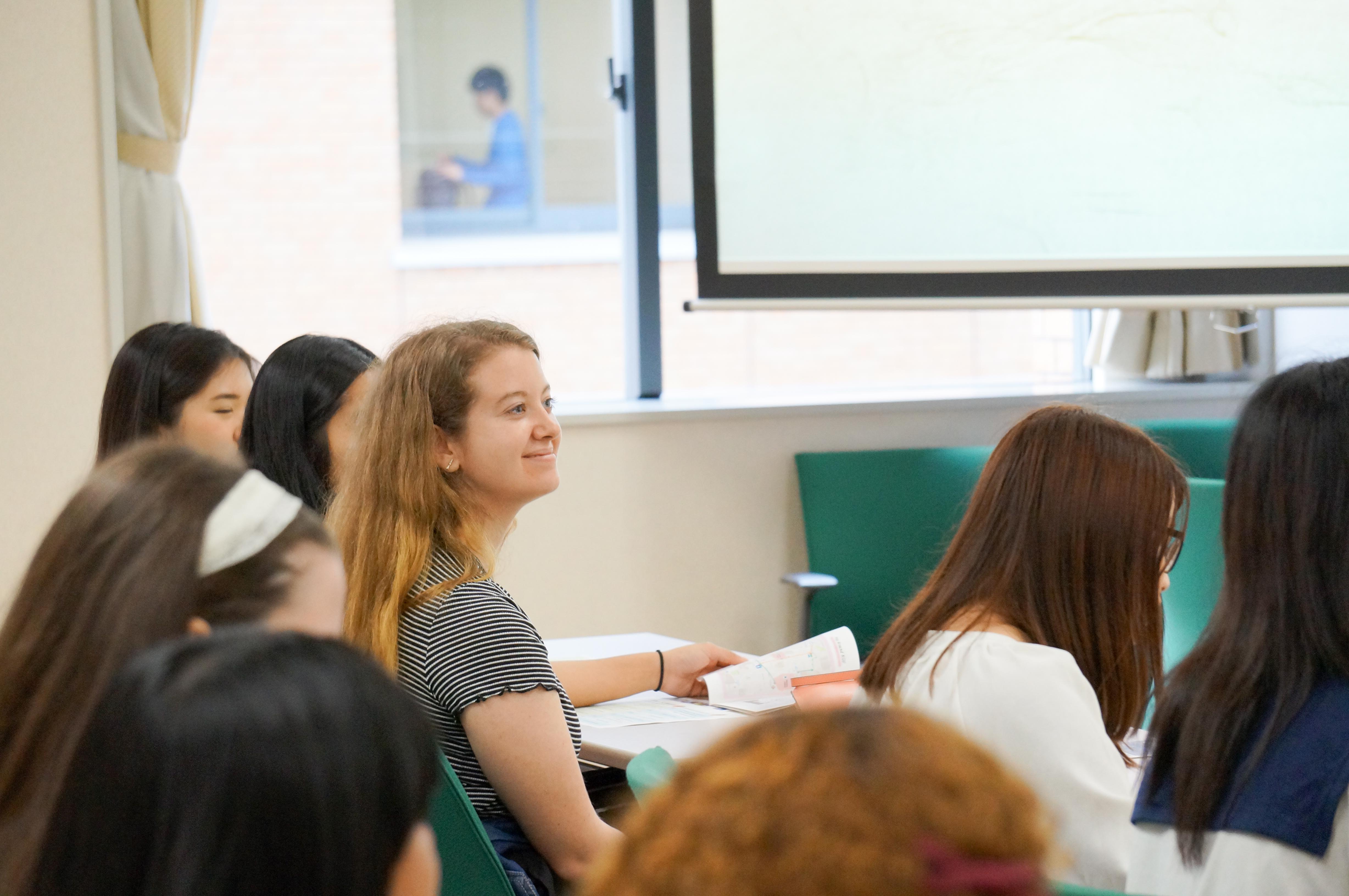 After welcoming greetings, Professor Yoshiko Shikaura, Head of the Japanese Language Program, outlined the Japanese classes, while a Center for International Education staff member gave an orientation about life at Kansai Gaidai and life in Japan in general.

Participants are staying in our brand-new residence, "Global Commons YUI", where active interactions with Kansai Gaidai local students are taking place.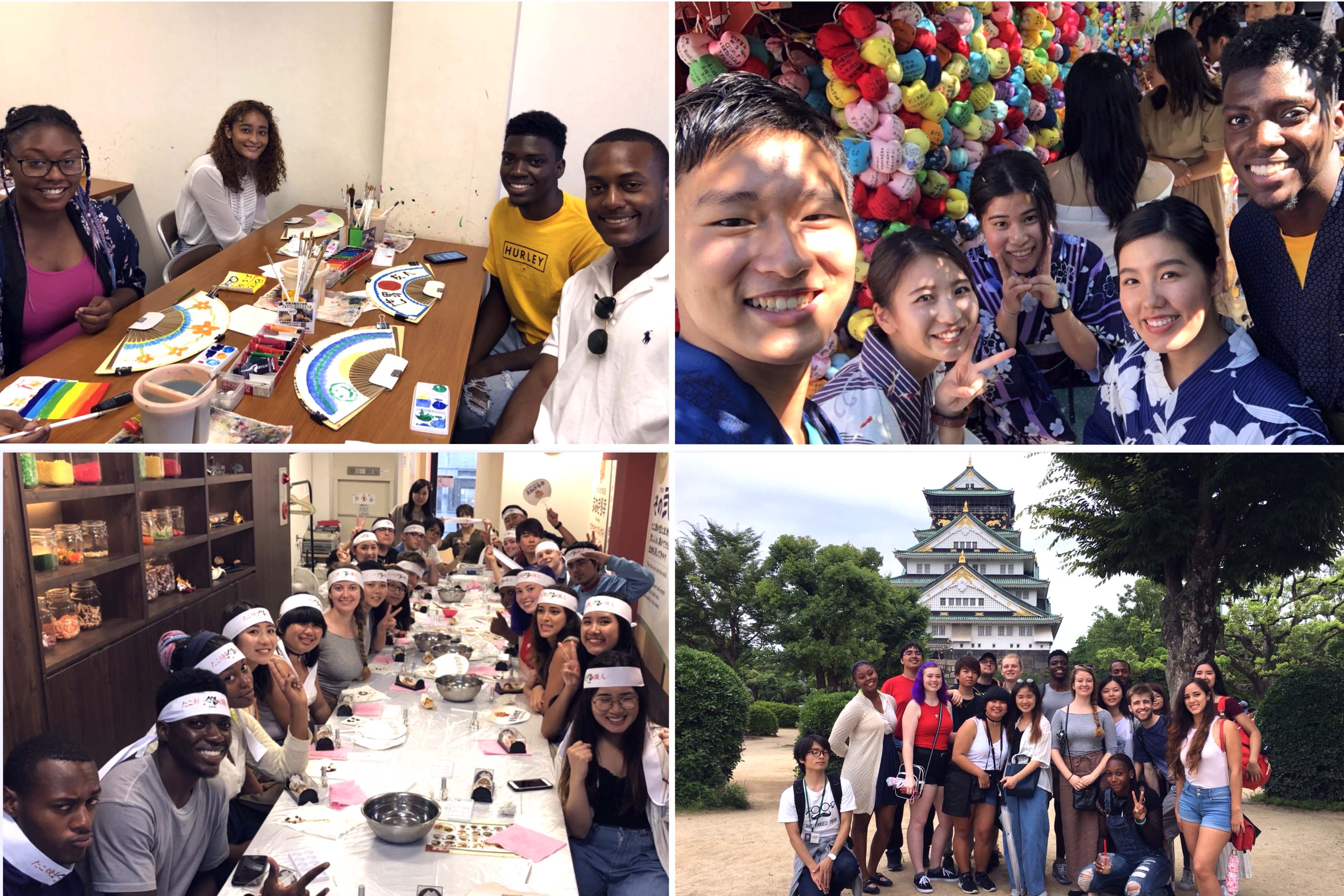 Students visited Kyoto and Osaka on field trips. Escorted by student assistants, they enjoyed visiting a historical site in Kyoto wearing kimono, which must have been a first experience for many of them. In Osaka, they visited Osaka Castle and enjoyed a panoramic view of the City from the top level of the five-storied castle. Students also were challenged to make a sensu (Japanese fan) and Japan's famous food samples.

Students are continuing to enjoy a broad range of encounters with authentic Japan.