Asian Studies Program Fall Semester begins with 333 students from 35 countries and regions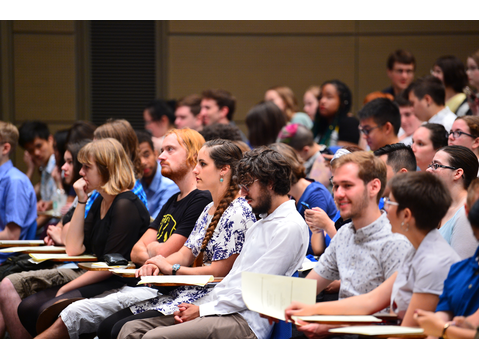 The Asian Studies Program got underway with the welcoming of 333 students from 35 countries and regions in the fall semester of 2018. The Opening Ceremony was held on Friday, August 31 with the presence of Dr. Eiko Tanimoto, President of the Board, Dr. Yoshitaka Tanimoto, President of the University and 40 University executives and faculty members who warmly extended their welcome to the international students.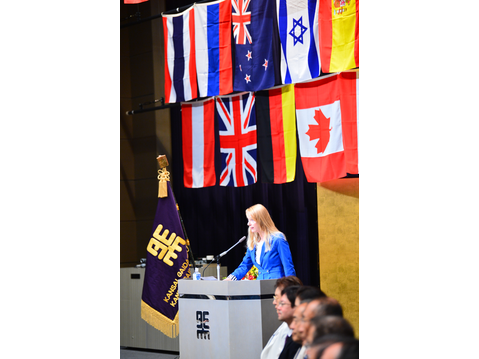 Honorable guest, Ms.Celia Thompson, Consular Chief, US Consulate General Osaka-Kobe, congratulated students for their decision to come to Japan to study and said, "you'll gain insight into Japan's role in the region, and have the opportunity to explore one of Japan's most exciting historical, cultural, social, and commercial areas.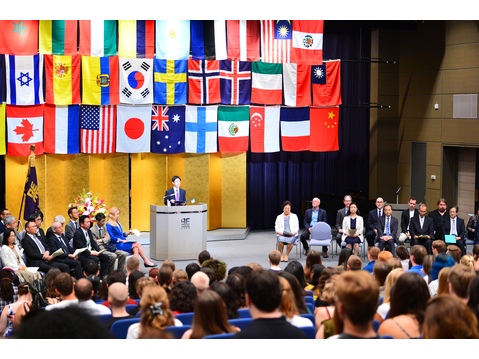 In his welcome speech, President Yoshitaka Tanimoto said, "The year 2018 marks a significant beginning of a new phase of our university, as the new campus, Gotenyama Campus Global Town, has just opened." He emphasized the importance of developing "cross-cultural understanding" especially in the current state of the world as tensions and divisions are spreading among countries. "I would like to urge you to seize every opportunity to learn about and engage in Japanese society. The depth of your understanding will depend on your degree of engagement," continued President Tanimoto.

Local Kansai Gaiidai students joined in this welcome event by demonstrating Kendo and singing one of Japanese popular songs, "Rainbow Color."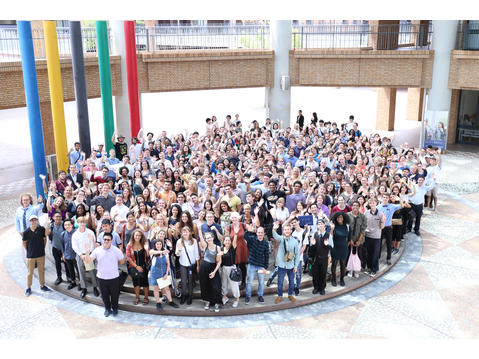 A reception was hosted at a university cafeteria, and students all seemed to enjoy the opportunity to introduce themselves and get to know each other.