208 students arrive for spring semester orientation!
Kansai Gaidai University welcomed 208 new international students to the Asian Studies Program for the spring semester of 2019. Together with 84 students who are continuing their studies from the fall semester, the total enrollment reached 292 students. They represent 36 different countries and regions.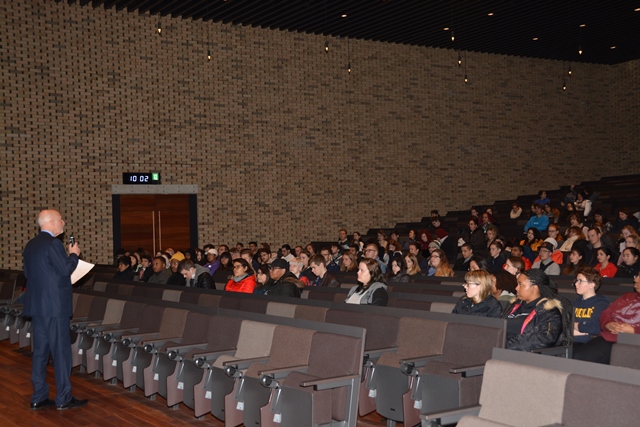 An Orientation program for new international students was held during January 18 to 22. Faculty and Staff members gave presentations on campus facilities, academic regulations, support services and advice to have a fulfilling student life in Kansai, Japan.
Dr. Stephen Zurcher, Dean of the Asian Studies Program, highlighted the Kansai Gaidai Internship Program for the following summer. The Internship sites now number more than 30 business firms, organizations, and local schools. Through these opportunities, students will be able to have first-hand experience of working in Japan.

International Students also had opportunities to visit Kyoto using public transportation escorted by local students. They not only enjoyed visiting historical sites in Kyoto but were also able to learn how to use Japanese public transportation systems.

The Asian Studies classes started on January 25. More than 70 courses are offered, including Asian Business, Economics, Politics, History and Religion, Ceramics, Koto (Japanese Harp), Manga Drawing, Martial Arts, etc. Kansai Gaidai University wishes all international students to make the most out of their time in Japan!