140 YUI residents visit Ise Jingu, Soul of Japan, for an authentic Japanese experience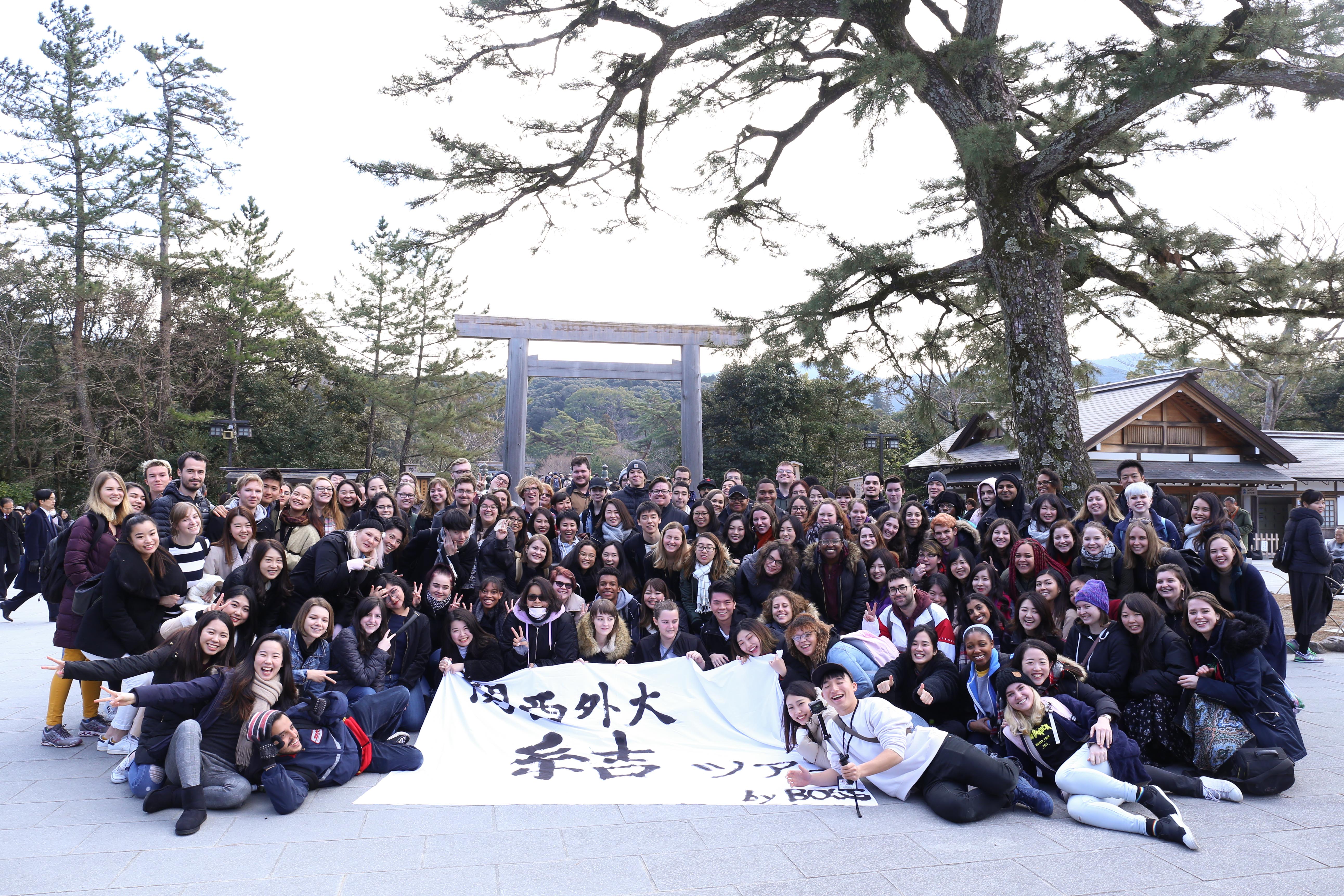 On February 3, 2019, 140 international students paid a visit to a famous Japanese shrine, Ise Jingu (Shrine), one of the most renowned shrines for its history and sacredness. Located in Ise City in Mie prefecture, it is a two-hour bus ride away from the campus. This trip was organized by 18 local resident assistants of the GLOBAL COMMONS YUI, an international residence, to provide an opportunity for students to get to know each other through the day long trip. A key planner, Ms. Akari Okamoto, 2nd year student in the College of Foreign Studies and the Resident Assistant of GLOBAL COMMONS YUI, said in her comments, "A day trip like this is very effective in getting to know each other and making friends in the beginning of the semester, since more than half of our international students are new arrivals." Just as expected, all the students thoroughly enjoyed every moment of their trip.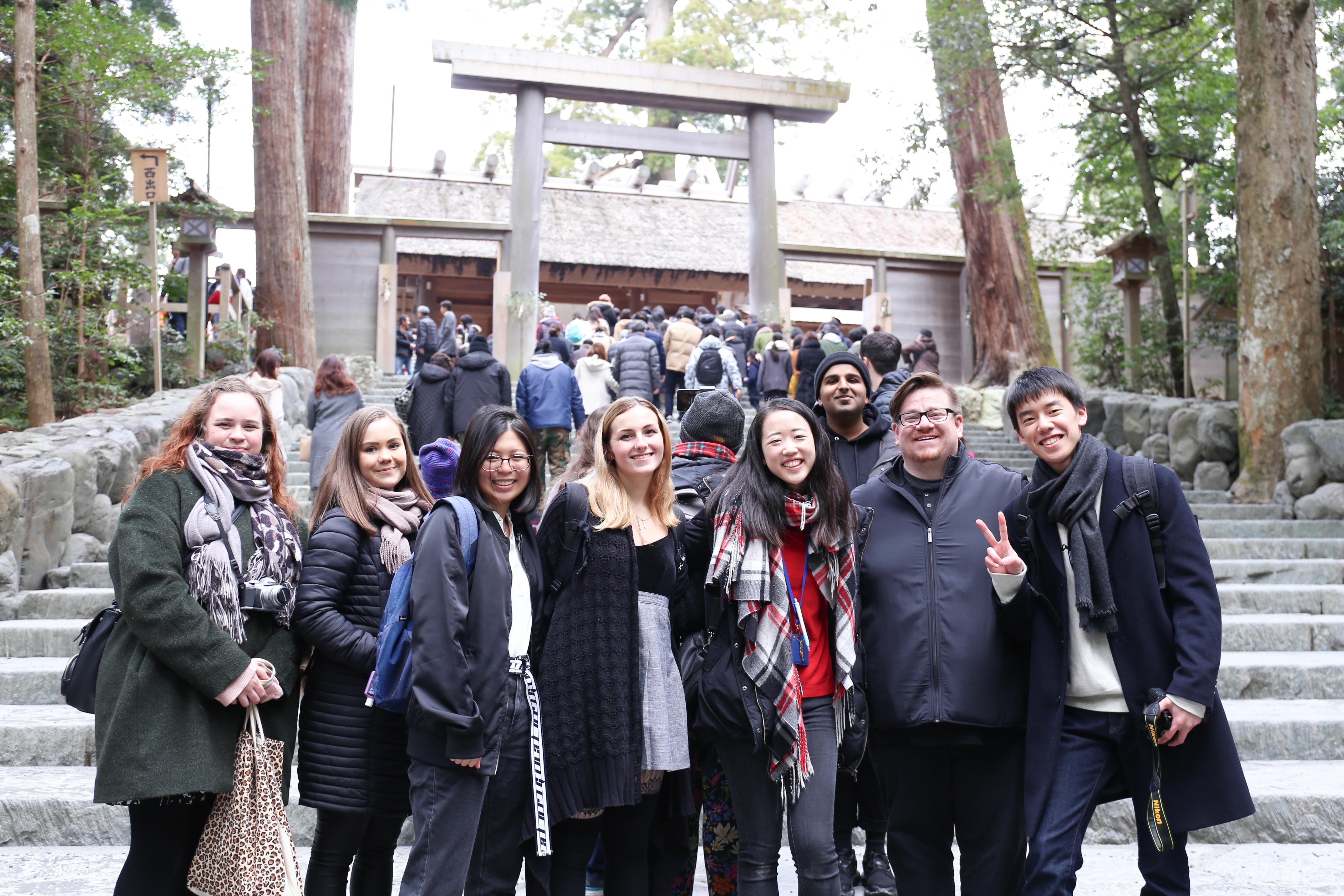 At Ise Jingu they first visited the Inner Shrine (Naiku), the main sacred palace, a beautiful wooden structure. International students received guidance from RAs regarding traditional rituals that Japanese people preform when they visit shrines.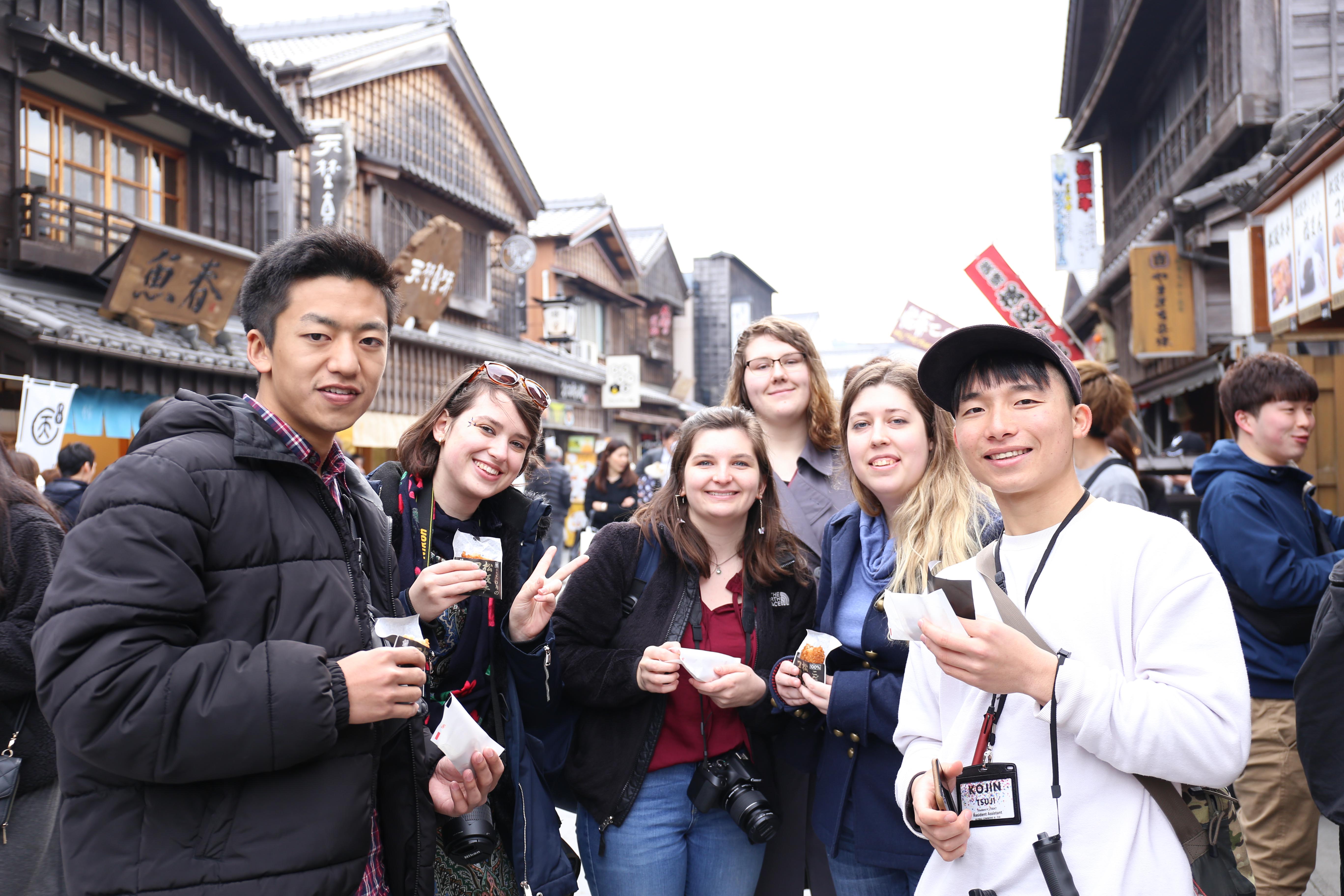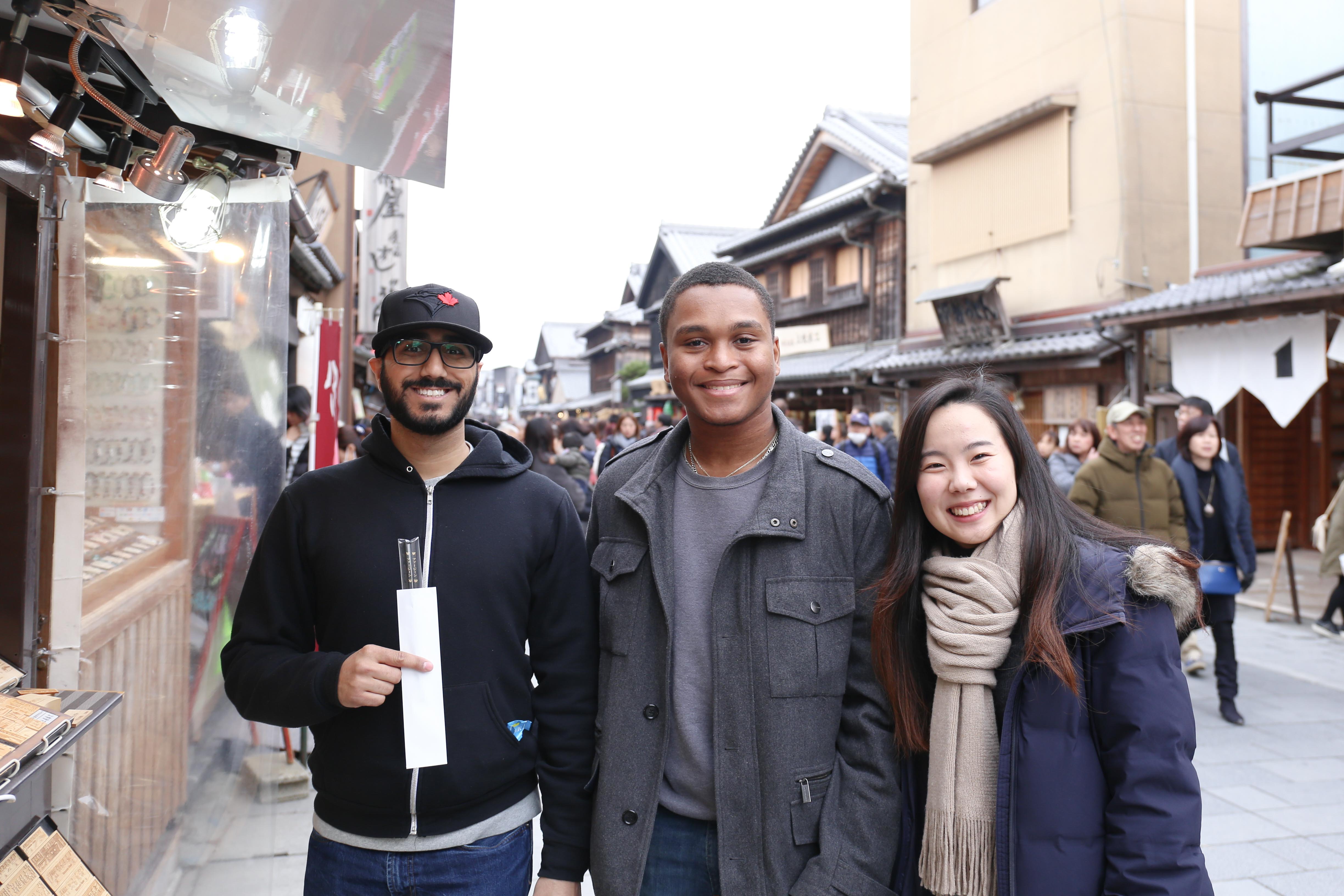 Then they explored Okageyokocho near the Inner Shrine (Naiku) zone. This area was developed in the Edo period and authentic Japanese town scenery, including historic Japanese architecture, is well preserved there. Some enjoyed Udon (Japanese thick wheat flour noodles) for lunch. Strolling around the area gave them an opportunity to truly appreciate an authentic Japanese atmosphere.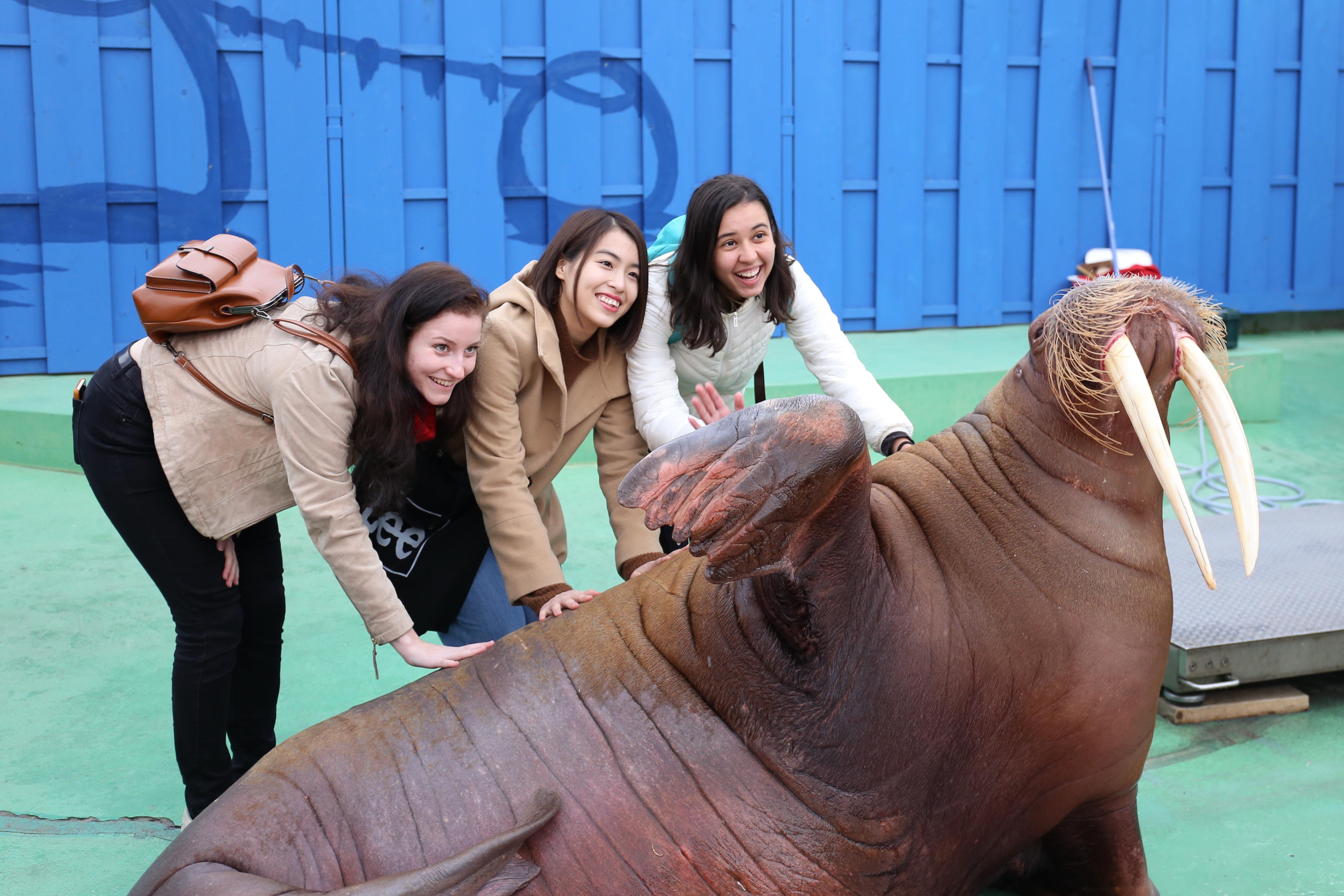 The next point of the visit was Ise Meotoiwa (Wedded Rocks), and an Interactive Aquarium at Ise Sea Paradise. There they saw the exciting attraction of sea lions and walruses, a truly photogenic event for everyone.

"It took a lot of time and effort to organize this trip ," commented Ms. Okamoto," but it was worth all the work and effort as we saw so many smiling faces of international students." It is true everywhere smiles facilitate positive interactions.