Faculty-led Program from Elon University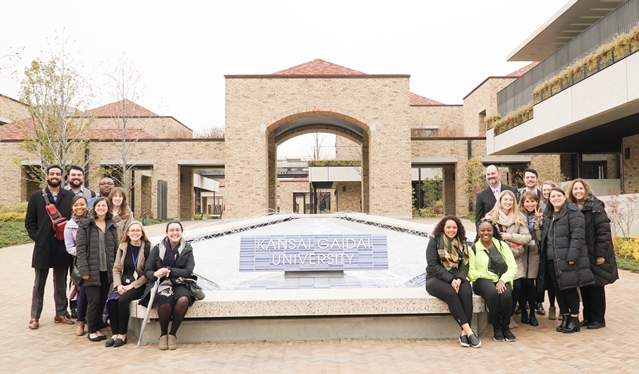 Three professors and 14 graduate students from Elon University visited Kansai Gaidai University on January 16 and 17 as a Faculty-led Program. They are Master of Higher Education students at Elon, and a study tour to Japan is part of the curriculum. We have been enjoying the partnership with Elon for 30 years since 1990.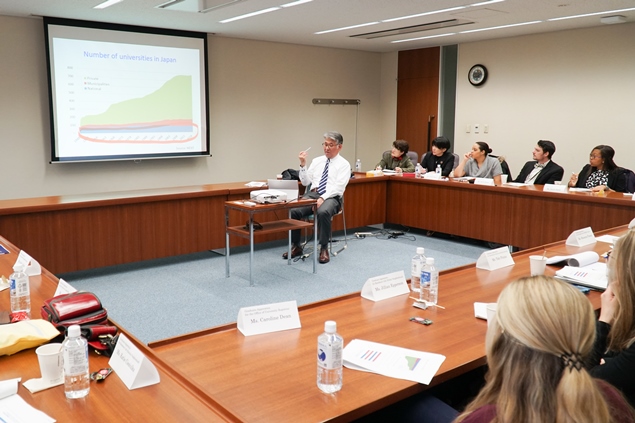 Dr. Stephen Zurcher, Dean of the Asian Studies Program gave a welcome speech and introduced the Asian Studies Program. Prof. Makoto Yoshizaki gave a special lecture on Higher Education in Japan in which he described the changing environment and challenges Japanese universities are facing. Dr. Eiko Tanimoto, President of the Board, shared her own management experience at Kansai Gaidai and said, "I think international students are a gift for the future. We make great effort to provide the best possible experience for them so that they will make many positive contributions in the future."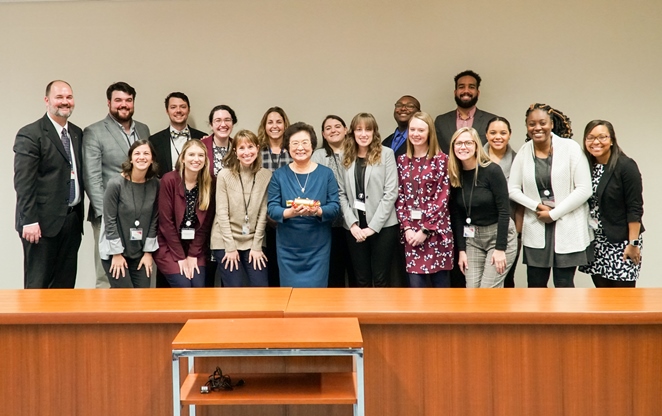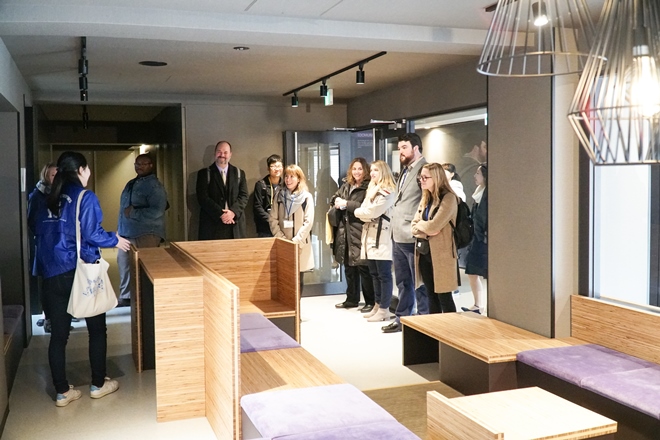 During the Campus Tour conducted by staff members from the Center for International Education, the delegation met administrative staff members on both the Nakamiya Campus and the Gotenyama Campus Global Town and learned about their operational systems. At the GLOBAL COMMONS YUI, Resident Assistants introduced special features and their daily life. At the end of the visit, an Elon student commented, "it has been a wonderful experience to learn about Japanese higher education systems first-hand. They reflect social structures and even history."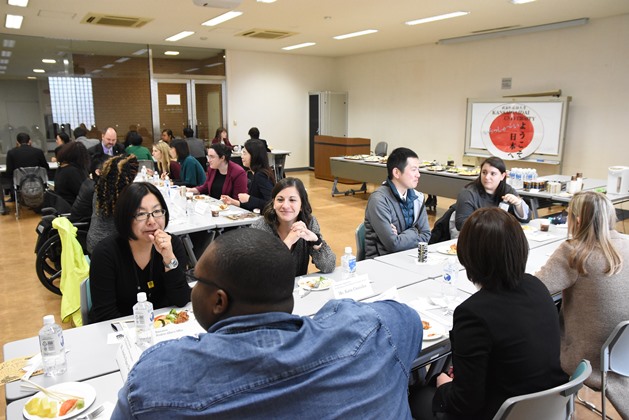 The visit was concluded with a lunch meeting in which students and KGU staff exchanged information and many ideas.

Kansai Gaidai University would like to expand faculty-led programs to increase study opportunities for overseas students.