Application for Online Summer Program 2022 is now open.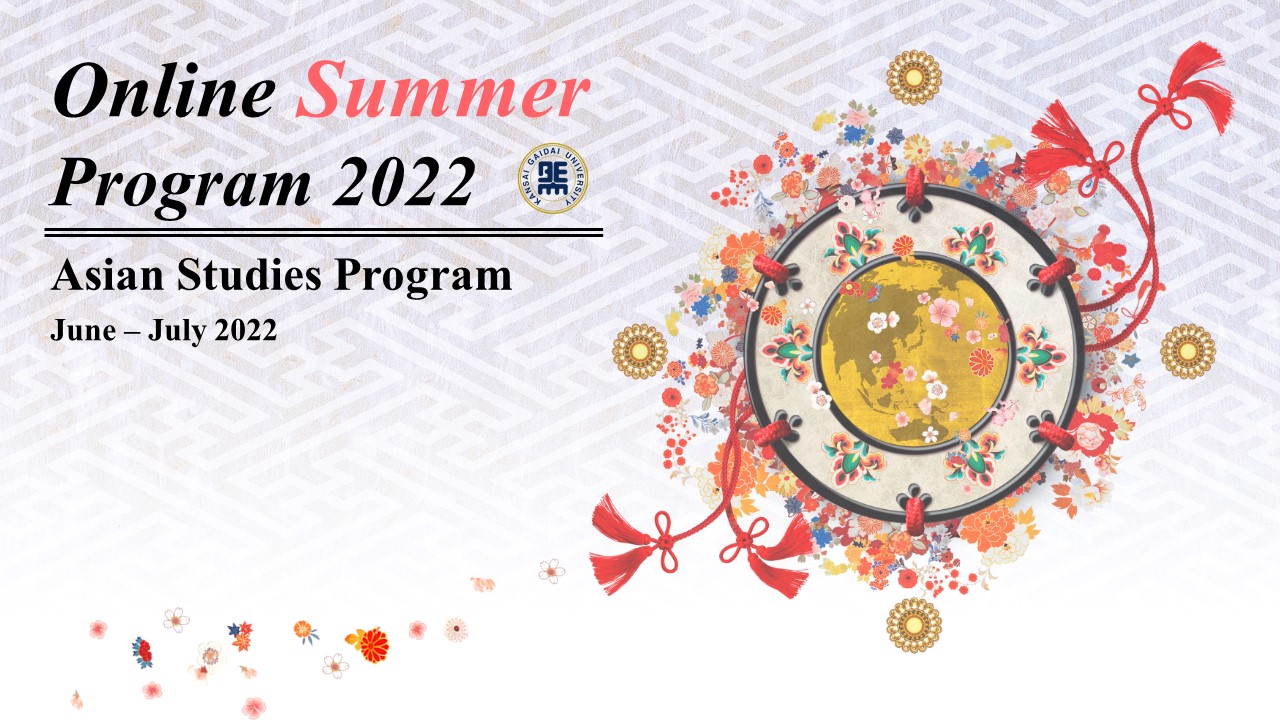 We are now accepting applications for the Online Summer Program 2022. It is a short but rewarding program. Over 95% of participants were satisfied with our Summer program last year.

Due to the challenge of Covid-19, we have been hosting online courses since Spring 2020, and now we are continuing online courses for students who are interested in Japanese language and Japanese culture during June and July 2022. This Summer, the program will offer six courses taught by experienced professors, as well as unique opportunities such as cross-cultural interactions with local Kansai Gaidai students.

Program Summary:
・Three to six-week course programs during June – July 2022
・Introductory Japanese courses (taught primarily in Japanese)
・Intermediate Japanese courses (taught in Japanese)
・Introduction to Japanese Culture (taught in English)
・Virtual intercultural opportunities with Kansai Gaidai local students

Multiple courses are available if you would like to learn about both Japanese language and culture during the Summer.

Schedule:
・Application period : March 1 – April 30
・Notification: May 13
・Payment period: May 13 – May 27
・Orientation: June 8

For more information including application procedures and tuition fees, please refer to the following link:
ASP Online Summer Program 2022

If you have any questions, please contact us at kgu-in03@kansaigaidai.ac.jp.