Experience Japan – Hiroshima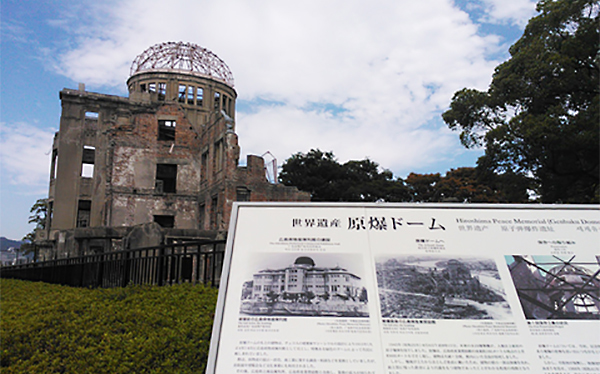 Over the weekend of 11th and 12th of October group of Kansai Gaidai students visited Hiroshima. The aim of this trip was to meet Ms Yoshiko Kajimoto, a survivor of Hiroshima Atomic Bomb Attack. Dr. Paul D. Scott, the Professor of Modern Japanese and Chinese History led our group.

We boarded shinkansen "Hikari" from Shin-Osaka station heading toward Hiroshima. As everyone was assigned a group ticket, the only rule was to be on time and follow Professor Scott. After arriving in Hiroshima, it was up to each person to decide how they wanted to reach the venue of the meeting.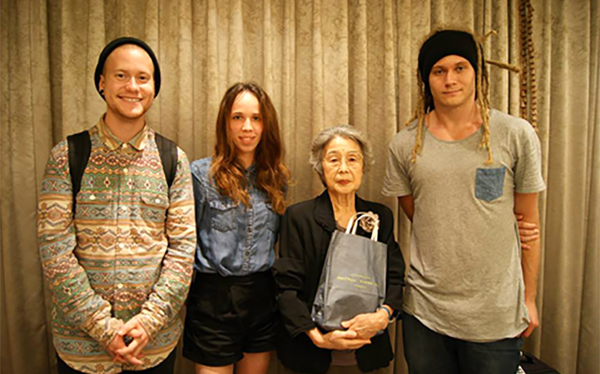 The meeting with Ms. Kajimoto was a once in a lifetime experience. We were greeted by this beautiful old lady, who, despite her terrible story, was utterly positive and full of hope for a better future. Her story was indeed painful. As a 14-year old girl, she was working at a factory, when on the 6th of August, her whole world was turned upside down. She told the horrors she had seen: people dying of wounds, burns, and exhaustion. She lost her father and many relatives, even endured many illnesses throughout her life.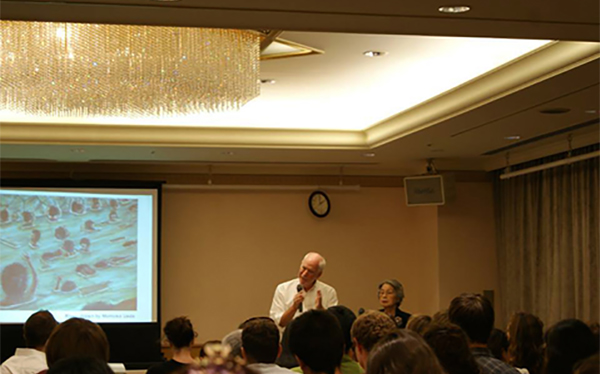 Still, the most remarkable thing was, that although at the time she hated the U.S., the nation which destroyed her life, her hatred died within the years. The angry seed that was planted by Japanese militaristic thinking of that time, faded away with the pain. Now the only thing she fights against is war and the use of nuclear power.

Many tears were shed during that meeting. But mostly, everyone was taught a lesson about life and the importance of peace. We all got to see and listen to a person who had endured something beyond imagination. Ms. Kajimoto's fervent desire is to make sure we never have to see or experience what she did. It was definitely a life-changing experience. This trip could not have been possible without Dr. Scott.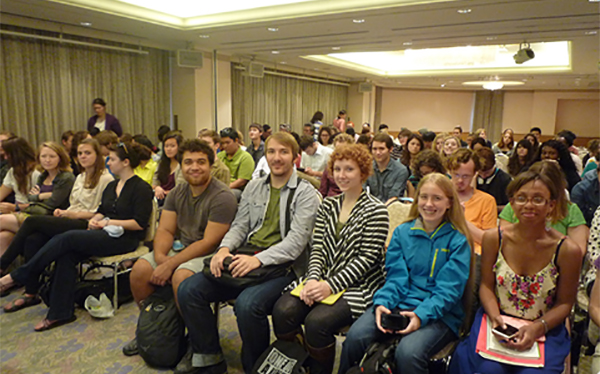 As the conference hall was beside the Peace Memorial Park, we decided to take a little detour to visit the Atomic Bomb Dome. This, once majestic European-style, building is now standing still in its ruins reminding us the horrors it faced almost 70 years ago. Surrounded by greenery of Peace Memorial and beautiful Motoyasu River, this place stopped everyone in their tracks.

The Peace Memorial Park itself is very beautiful and has many spots commemorating the victims of A-bomb attack. The quietness of this place makes even a stroll in the park a thought-provoking experience. We passed the Peace Bells, the Memorial Cenotaph, with names of the A-bomb victims' names, and the ever-burning Peace Flame. We were especially moved by the Children's Peace Monument, that was surrounded by thousands of paper cranes sent all over the world, reminding us the story of Sadako Sasaki, and all other children that lost their lives.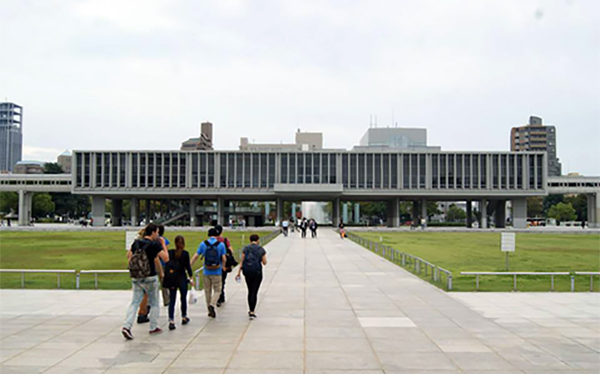 Also, you cannot visit Hiroshima without going to the Peace Memorial Museum. It was packed with people, both Japanese and foreign. We went through all the catastrophic events that followed moments after 8:15 a.m. on the 6th of August 1945. It was puzzling, frustrating and sad – all at once. It is impossible to imagine what these people went through, and yet you see it happen in every photo, video or story told at the exhibition. The vastness of this tragedy really hits when you see people, even now, 70 years later, crying when they see what happened to their people.

Hiroshima is really an interesting city. It's riverbanks and modern buildings are a totally different Japan than we experience here, at Hirakata; or even Osaka and Kyoto. It is a city of friendly people, beautiful scenery and modern commotion. But as soon as you step into the center of the city, you can feel that the history of Hiroshima is also different and we have a lot to learn from it.

Merlin Vettik
University of Tartu(Estonia)