International Case Competition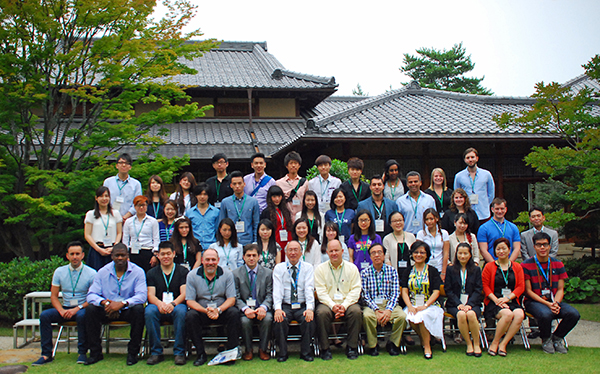 The first "International Case Competition," was held at Kansai Gaidai from the 12th of June for four days. In this competition, students from four different countries, Japan, the USA, the UK, and Hong Kong, formed six multinational groups to compete using their problem-solving abilities. By taking field trips to enterprises, such as Panasonic and Komatsu, and famous site-seeing spots, such as Nagoya and Osaka, and exchanging ideas, students developed a presentation along with a "business plan" to promote the engagement of people who are not participating in society and to promote the regional development of Japan. It was the first experimental, multinational, problem-solving competition for undergraduate students in Japan.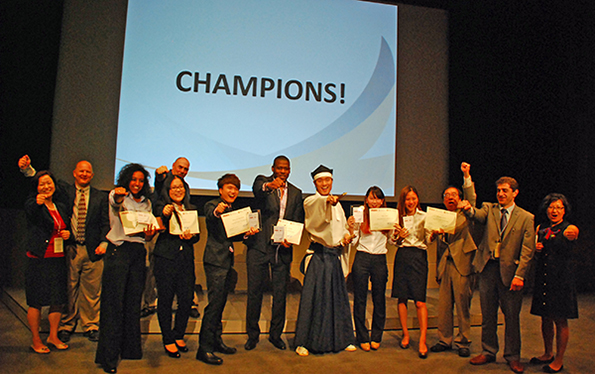 Students from Wittenberg University (USA), London South Bank University (UK), Hong Kong University of Science and Technology, and Kansai Gaidai participated.

The students stayed at Kansai Gaidai's Seminar House and spent valuable time together, making new friends, exchanging fresh ideas, and sometimes being surprised by their cultural differences.

The competition took place at 1:00 pm on the 20th, when each team presented their unique business plans for 20 minutes and answered questions from the judges for 15 minutes in English.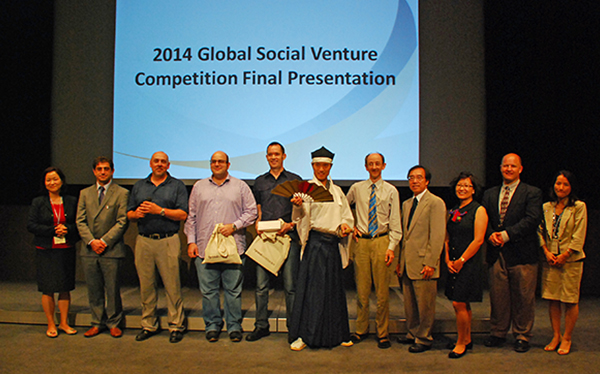 Team 6 won the competition with a plan called "Social Hope Enterprise," in which the enterprise purchases real estate to renovate for resale or rent in order to train young people with practical new skills, such as construction, painting, or plumbing. This plan was highly evaluated because of that social impact it could bring.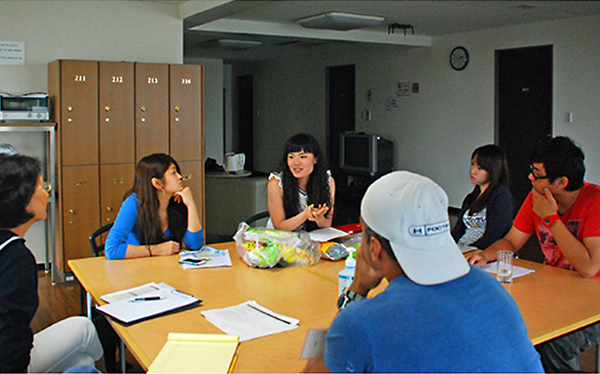 One of the organizers, Prfessor Mark Tracy, commented, "the competition was a success in spite of being a challenge for our Kansai Gaidai students to succeed in making a project by collaborating with the students from four different cultures. I hope that this kind of inspiring event will be held at many other universities around the world."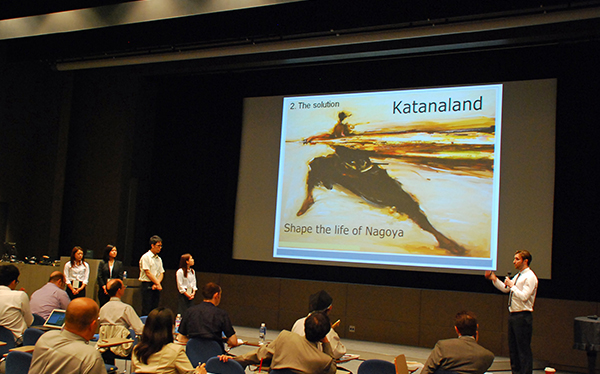 This competition was brought to fruition thanks to Wittenberg University's proposal.