Send-off Ceremony for Kansai Gaidai University's Outbound Study Abroad Students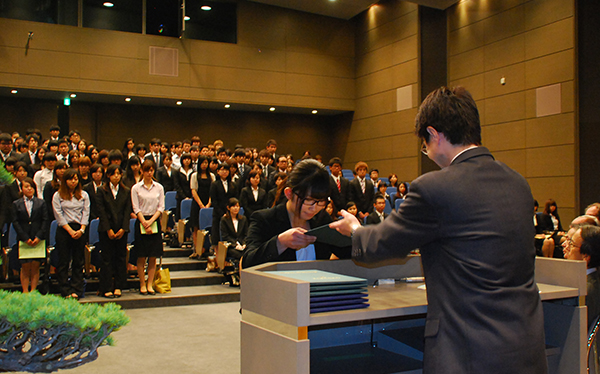 On the 28th of June, the send-off ceremony was held in for the outbound study abroad students who will start their study abroad from the fall semester of 2014. Official certificates were awarded by President Yoshitaka Tanimoto to over 200 students who are approved to participate in the university-sponsored study abroad programs.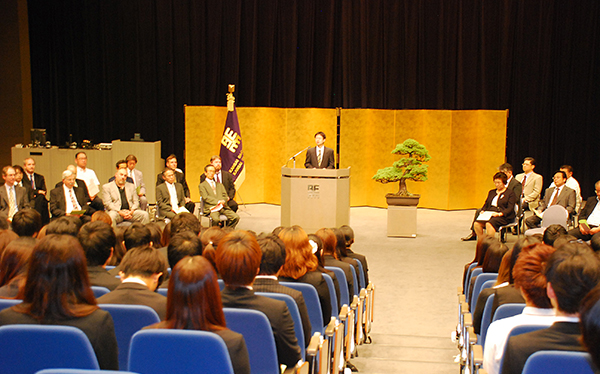 President Tanimoto addressed "Don't forget that each of you is a representative, not only of Kansai Gaidai, but also of the country of Japan. You need to learn more about your own country in order to promote understanding about Japan while overseas. Studying abroad should not be your goal; it is the start of your new step in life, and I will be looking forward to seeing you, a more matured person, when you return home."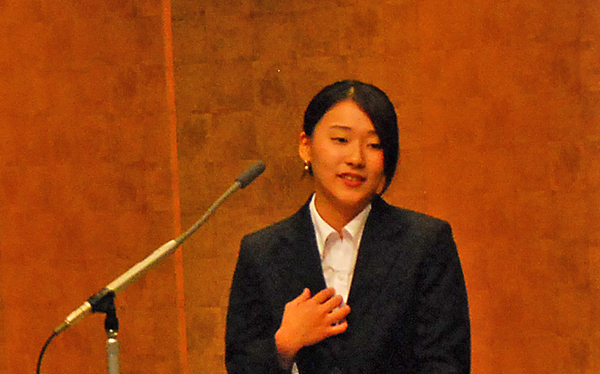 Izumi Yamamoto who finished her first year of studying abroad, gave a speech with three pieces of advice in English: "be active and make many friends, do your best in your study, and be yourself during the study abroad."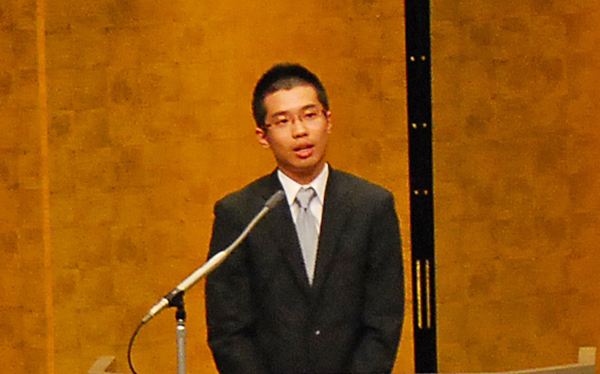 Lastly, Yoshiaki Shimada, who will be sent to SUNY Albany in the United States for three years on the Degree Seeking Program, made a fascinating remarks. "Kansai Gaidai never said 'No,' to me. It always supported me with my dream of being a top level English teacher in Japan. There might be days when we will feel giving up our dreams and goals, but in such times we should remember the efforts we made to obtain this big chance. We can complete our marathon of studying abroad with our indomitable spirits.