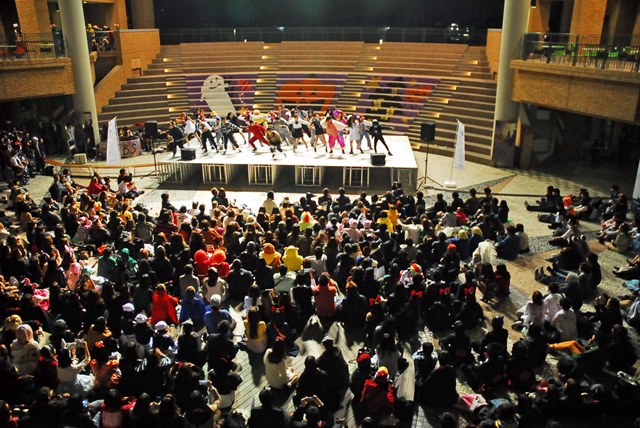 A Halloween event, "GHC ~Gaidai Halloween Collection~ ", was held at Nakamiya Campus on October 29. Approximately 1,500 people attended the event.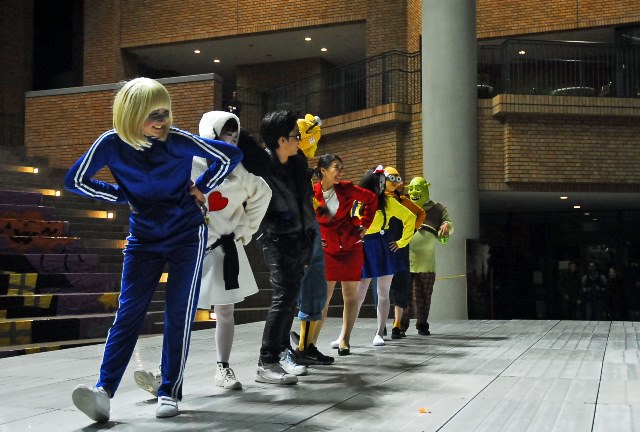 Among the many students in their unique costumes were seven teams signed up for the "Contest." Some teams were a mixture of international and local students, making the event truly cosmopolitan. Each team put on stage performances such as singing and dancing. Winners were chosen based on the uniqueness of their costumes and the quality of their performances.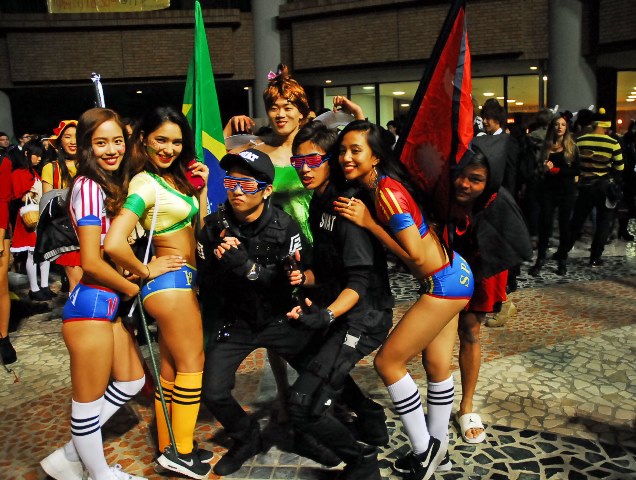 The Halloween Event is an excellent means for promoting interaction between international and local students as they have so much fun together. Their cheers and laughter boomed in the sky that night.