3,950 prospective high school students and their parents visited on Open Campus day!
The Open Campus event was held on Sunday, September 16 under a beautiful sunny sky. Approximately 3,950 prospective high school students and their parents visited our campuses and participated in various programs.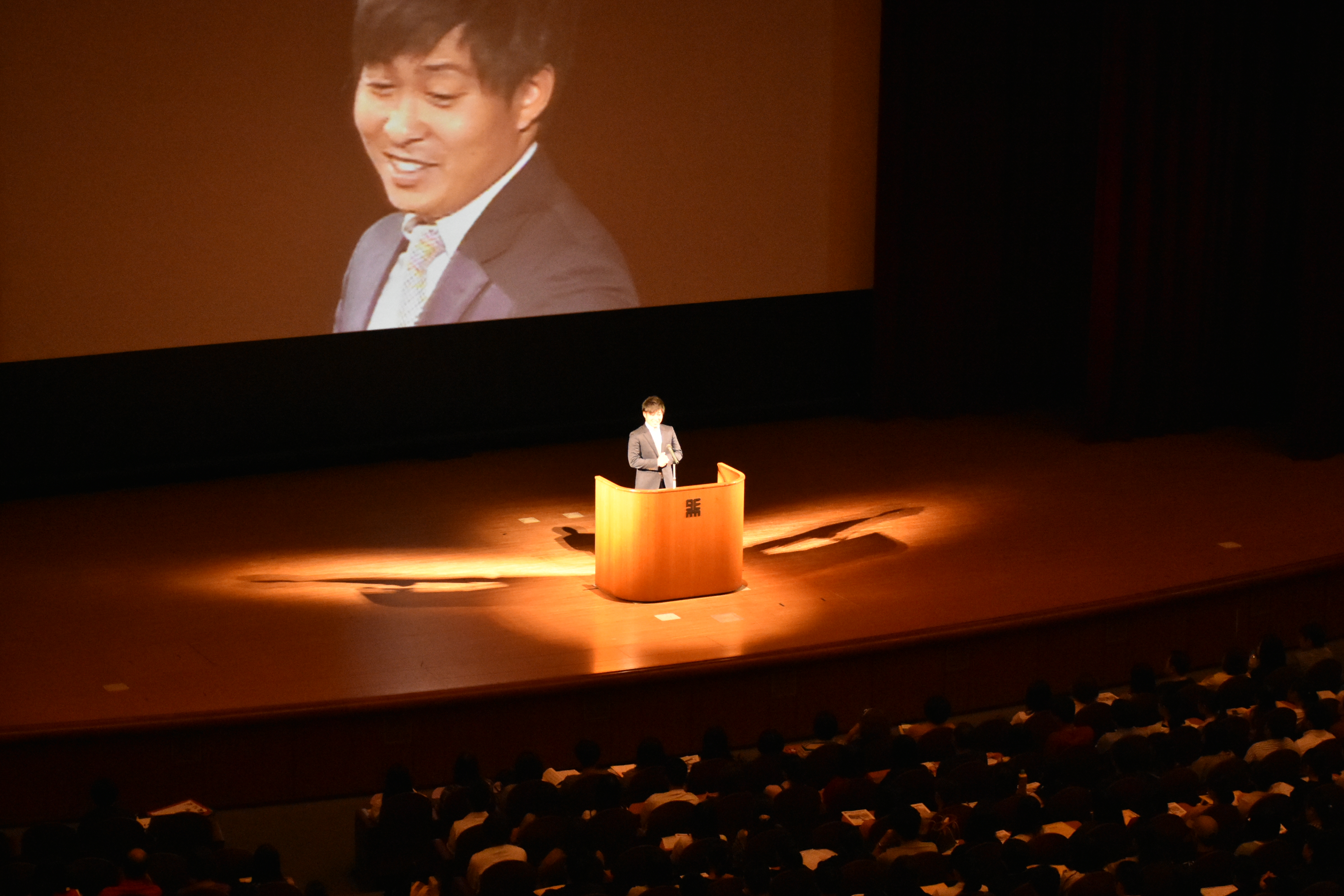 Koichiro Kawasaki, a 4th year student from the College of International Professional Development spoke in the Opening Event, sharing on his one year study abroad experiences in the USA. "There are so many opportunities here at Kansai Gaidai, which will help find your new pathway." said Kawasaki san.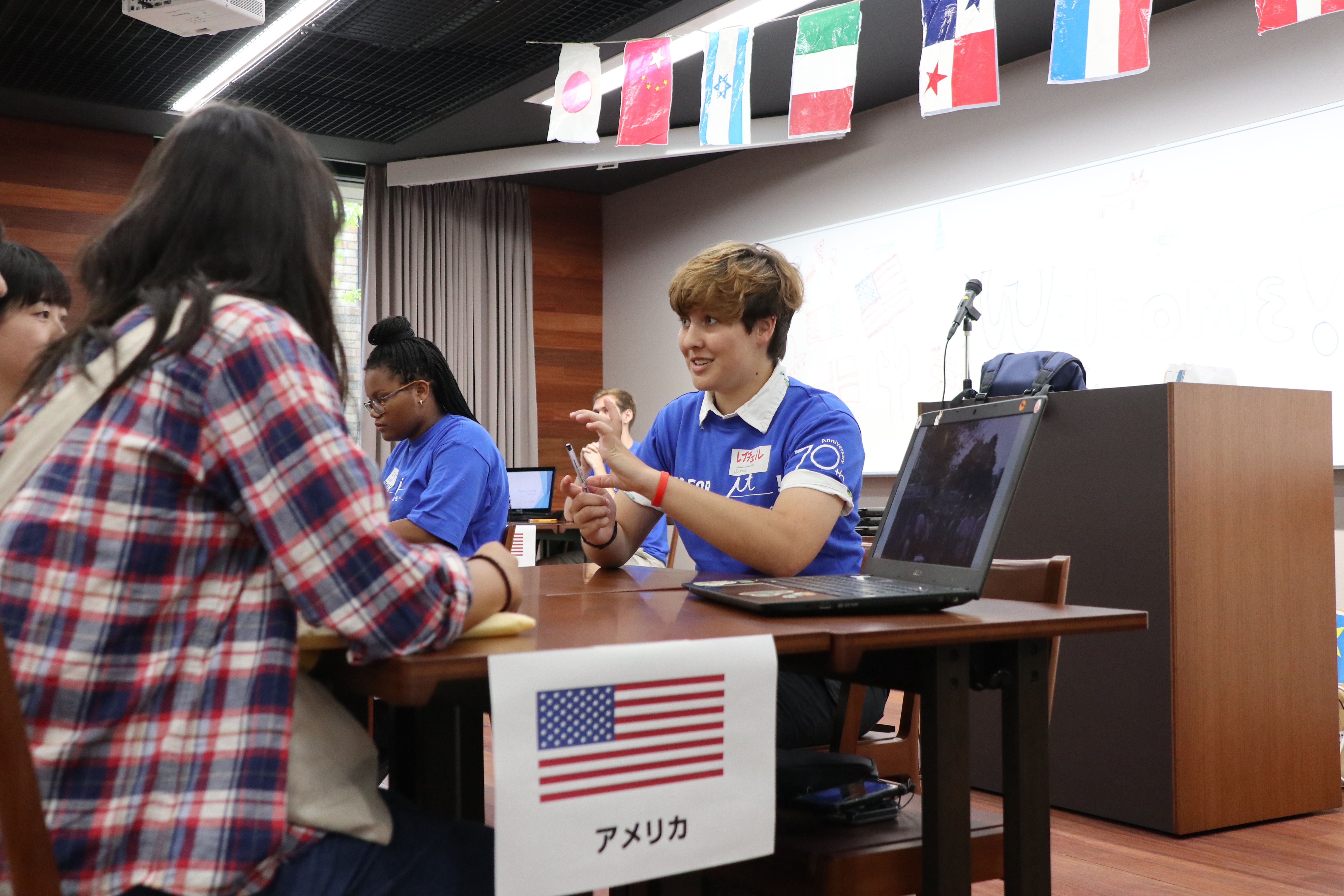 The theme of the event this time was "GO FOR study abroad!" Various events were offered to introduce study abroad programs at Kansai Gaidai. In particular, visitors enjoyed opportunities to talk, in person, with international students introducing their home countries, and local study abroad returnees enthusiastically shared their experiences abroad. Some of our international students took an active part in escorting visitors on campus tours. High School Students enjoyed interacting with them throughout the various events. Kansai Gaidai enjoys the reputation of being an institution which offers many opportunities for developing international perspectives.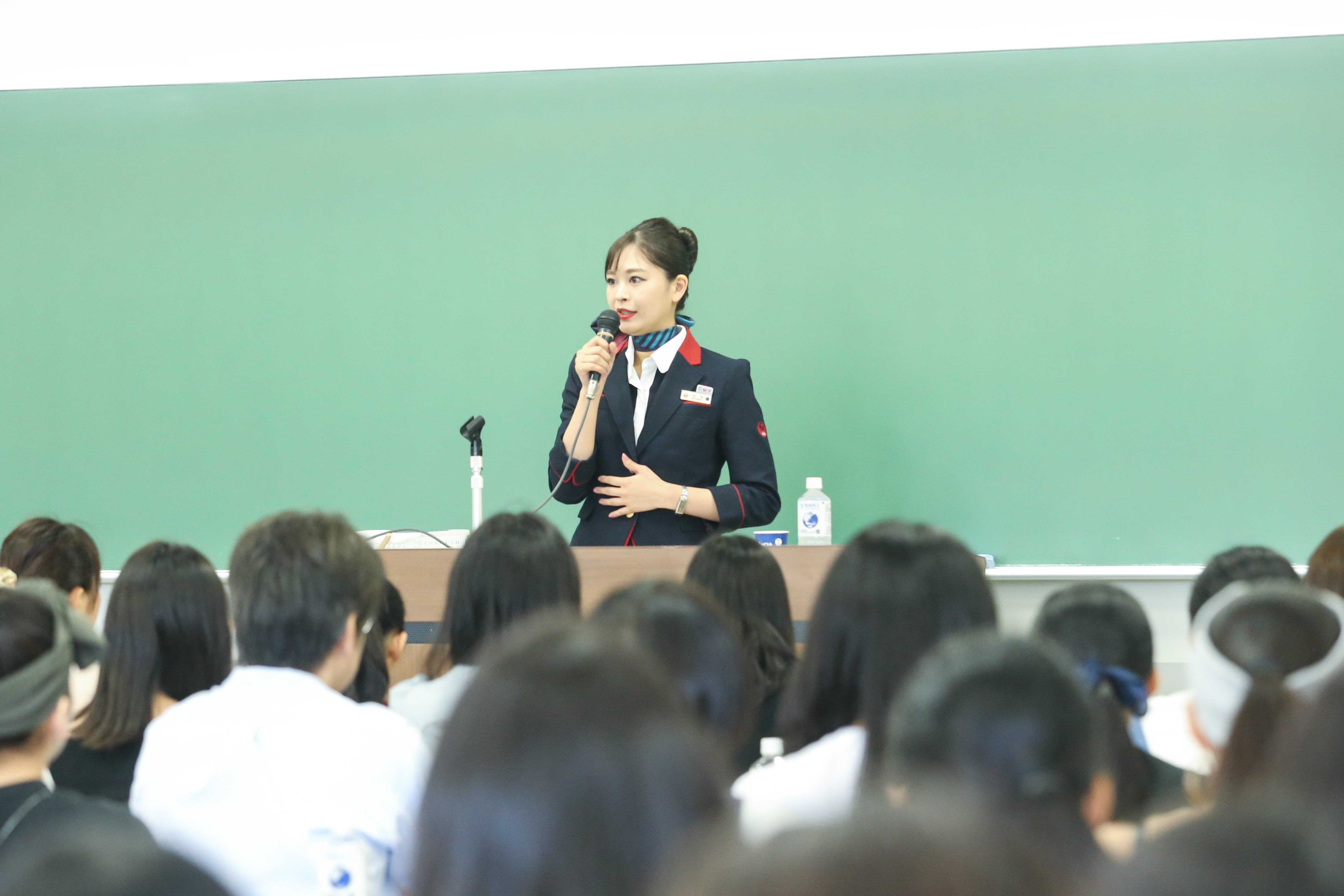 Another highlight of this event was a talk with a flight attendant from JAPAN AIRLINES, Ms. Chisato Matsumoto, a graduate of the university. Kansai Gaidai produces the highest number of flight attendants, which is one of the most popular career options after graduation. Visitors enjoyed the talk and Q&A session with Ms. Matsumoto.