200 YUI residents visit Himeji Castle, Japan's renowned world heritage site
Resident Assistants in the GLOBAL COMMONS YUI organized a visit to Himeji city in Hyogo prefecture on April 21. The site is a two-hour bus ride away from the campus.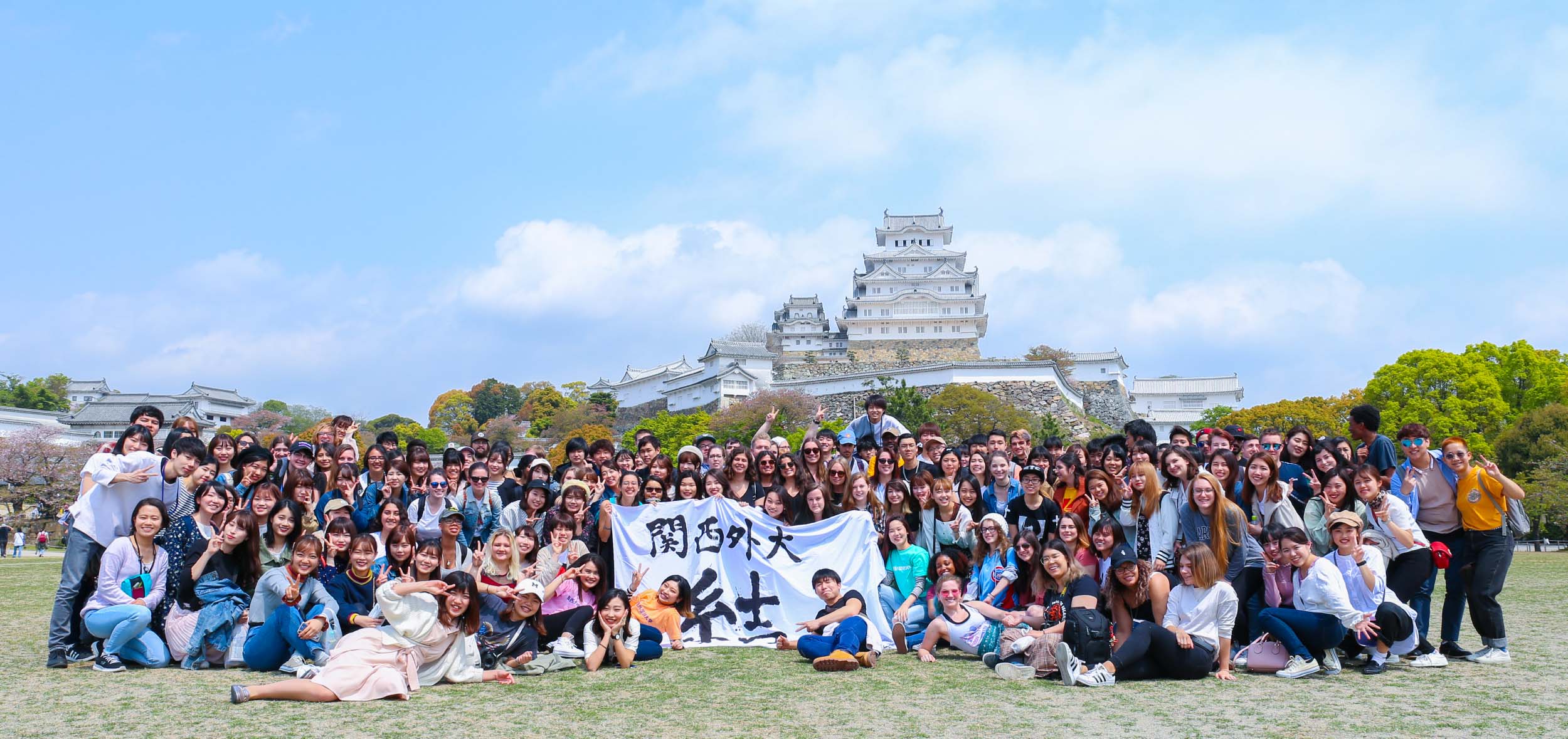 200 international and local YUI residents visited the famous Japanese castle, Himeji-jo (Himeji Castle), one of Japan's World Heritage sites, and the Engyoji temple on Shoshazan (Mount Shosha). A tour planner, Ms. Akari Okamoto, 3rd year student in the College of Foreign Studies and a RA of GLOBAL COMMONS YUI, said in her comments, "A day trip like this is a very effective way of getting to know each other and making friends in the beginning of the semester, since more than half of the local students are new residents."

At the Sannomaru park (third bailey park) near Himeji-jo, students had lunch with a good view, and then explored the castle. International students received guidance from RAs and local YUI residents regarding the history of the castle.






The next point of the visit was Engyoji Temple on Shoshazan (Mount Shosha), which was used for the filming of the Last Samurai. There, some students tried Shakyo (sutra copying).






Ms. ONEAL, Autumn from Hollins University in the United States commented, "It was my first time to see a castle in Japan" and further continued "It was an extremely valuable opportunity to experience Japanese culture!"

Mr. Atsuki Maehara, 2nd year student in the College of English Professional Development, said remarked, "Through this tour, I could interact with international students and made new friends. I want to join a tour as an organizer next time!"

---
We are on Instagram!


RAs are posting more pictures on the Instagram, you can learn about GLOBAL COMMONS YUI's Life!
https://www.instagram.com/kgu_yui/