Fall Semester begins with 327 students including the first double degree student
Fall semester kicked off with the entrance ceremony held at the Nakamiya Campus on August 30 2019, welcoming 326 new students from 29 countries. This year marks the first step toward a new phase, as the double degree program for international students is launched. We welcomed the first double degree student from Miami University, who transferred to the 3rd year of the College of International Professional Development.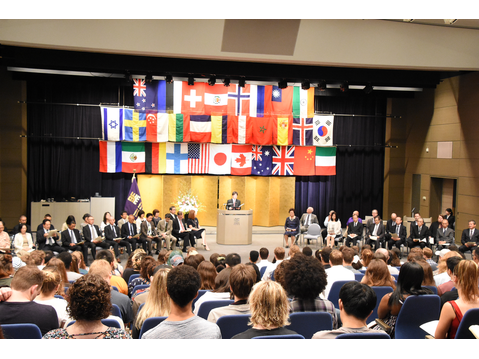 Dr. Eiko Tanimoto, President of the Board, Dr. Yoshitaka Tanimoto, President of the University and 40 University executives and faculty attended the ceremony and extended their welcome to the international students.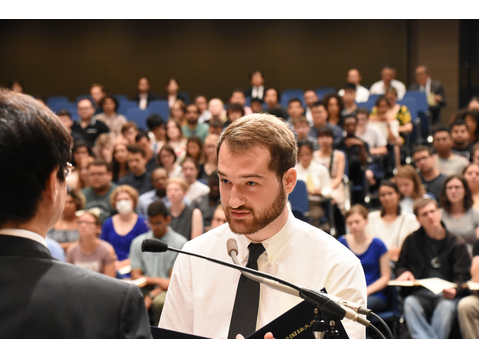 Mr. Timothy Patrick Doren, the first Double Degree student pledged to follow the university mission and strive to excel in his studies at the Kansai Gaidai Campus.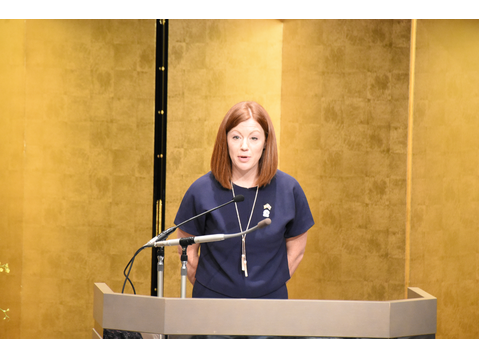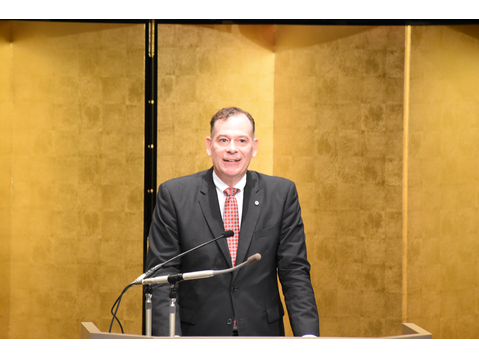 Honorable guests, Ms. Alicia Edwards, Public Affairs Officer, U.S. Consulate General, Osaka-Kobe, and Mr. Jiri Mestecky, Special Advisor to the Executive Committee, The American Chamber of Commerce in Japan, Kansai Chapter offered congratulatory speeches.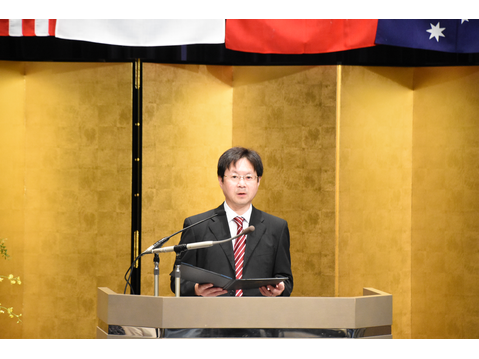 President Yoshitaka Tanimoto said in his welcome speech, "The new academic year begins with much excitement and enthusiasm, since we have welcomed the first double degree program student from Miami University in the U.S." He emphasized the importance of developing "cross-cultural understanding" especially in the current state of the world as tensions and divisions are spreading among countries. "I would like to urge you to seize every opportunity to learn about and engage in Japanese society. The depth of your understanding will depend on your degree of engagement."

Local Kansai Gaidai students joined in this welcome event by demonstrating Shorinji-kempo and singing a Japanese popular song, "Uta Yell" .

A reception was hosted at a university cafeteria, and students all seemed to enjoy the opportunity to introduce themselves and get to know each other.