New brochure for 2022-2023 is now available.
The Asian Studies Program 2022-2023 brochure is now available in both printed and digital format.
<Digital brochure>
https://www.kansaigaidai.ac.jp/asp/brochure2022/?pNo=1
The brochure introduces a wide variety of content such as course descriptions, student life, internship opportunities, newly added online summer program, and more.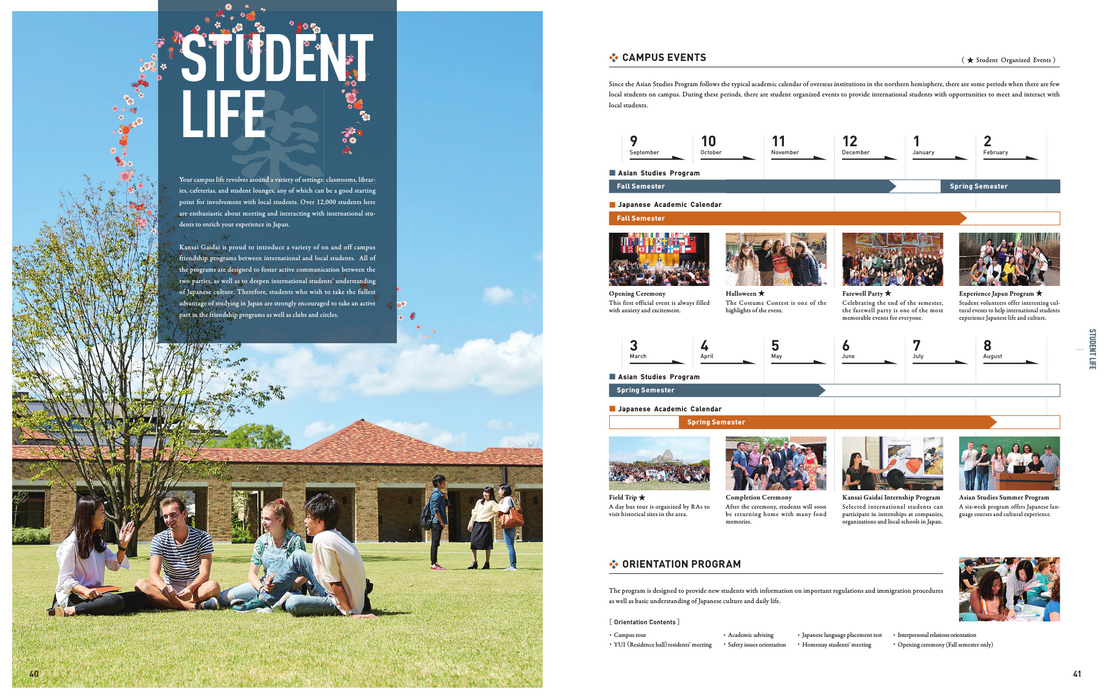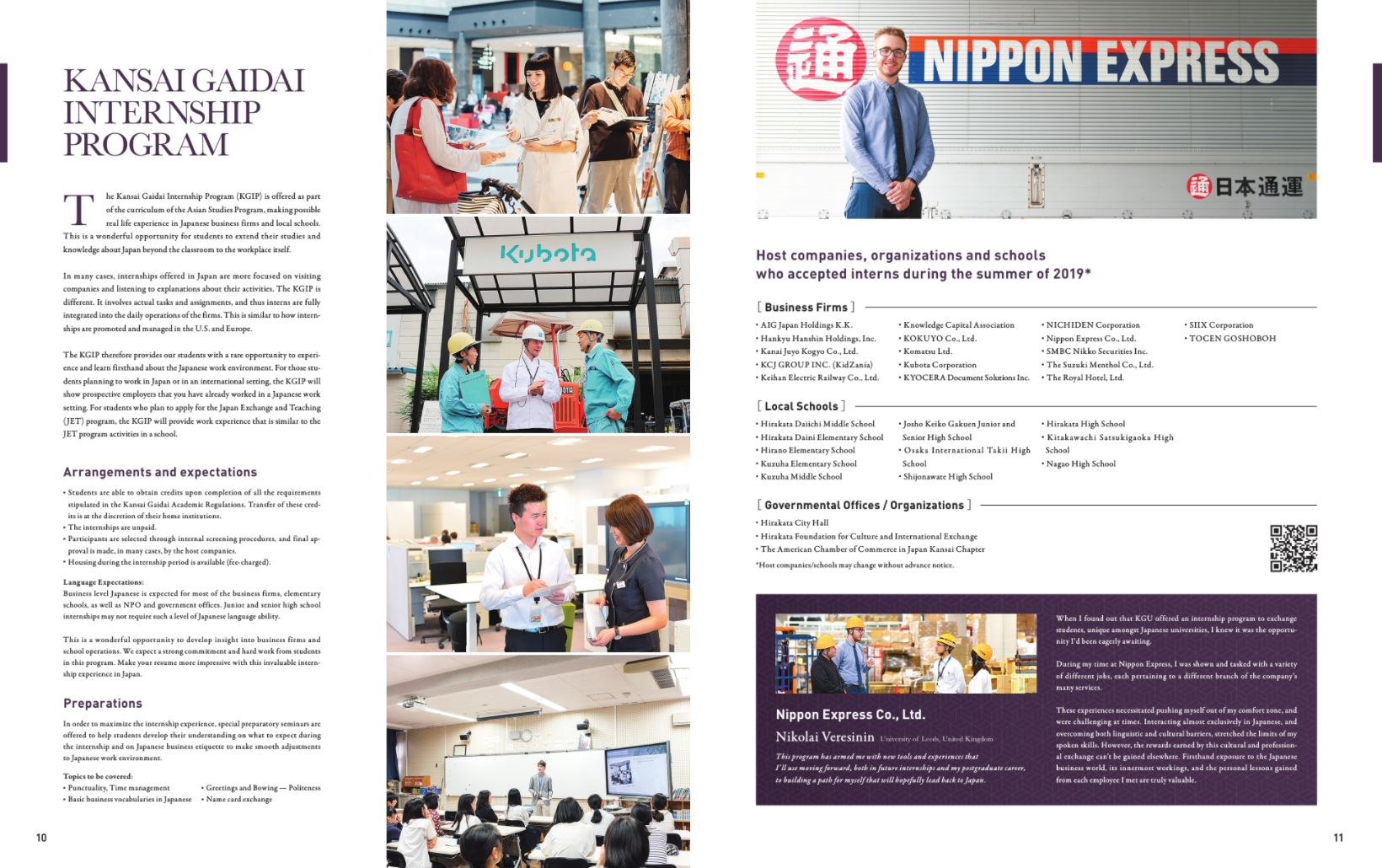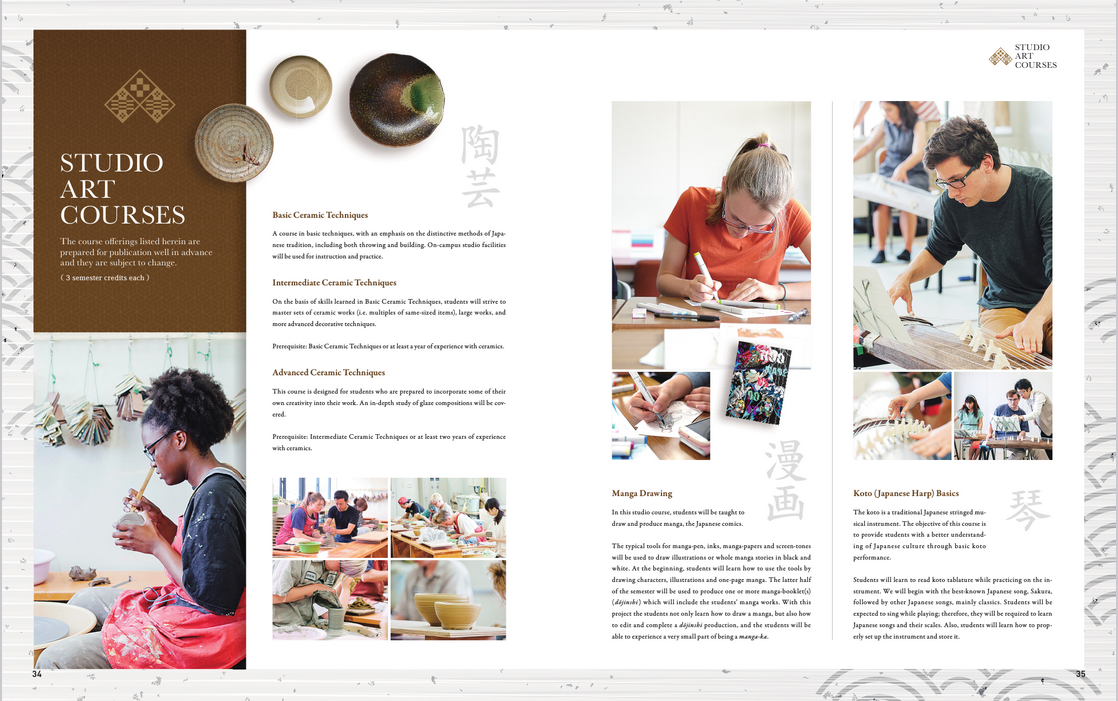 Each course in the Asian Studies Program, including the studio art courses, has its unique content and appealing points. Studio art courses include ceramics, manga drawing, and koto (Japanese harp), which are always very popular among our international students.
Discover opportunities to begin your journey to a new world!