Completion Ceremony 2013-2014: Bittersweet Goodbye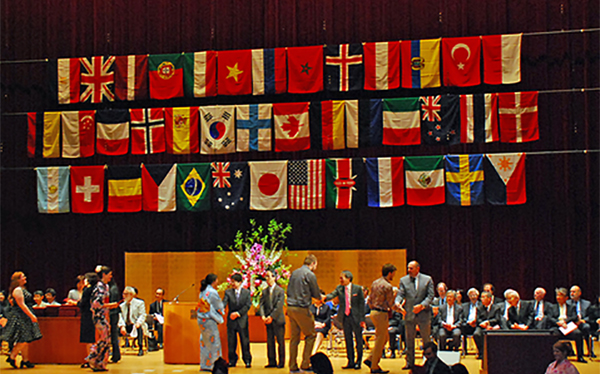 Smiling faces, colorful kimonos and some nervous students filled the Nakamiya Campus On May 24th as the Asian Studies Program Completion Ceremony was ready to begin.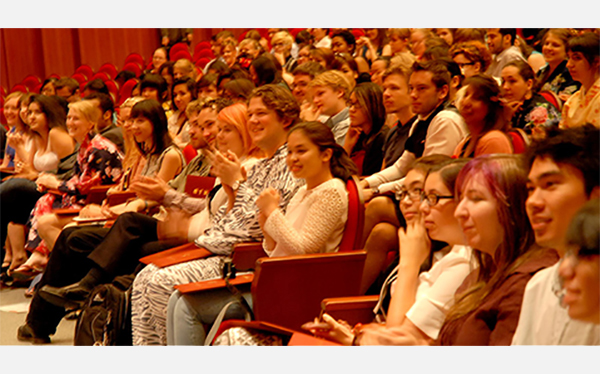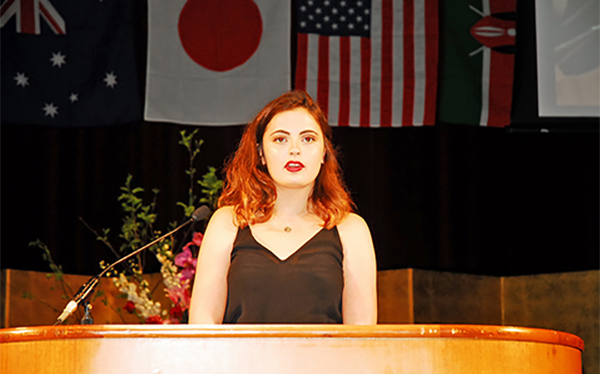 The Tanimoto Memorial Hall became once again the main focus of a bittersweet day in which farewell speeches as well as congratulation words filled the program of the ceremony.
After the address speech by President Tanimoto, congratulating the 610 exchange students who have taken part of this 2013-14 academic year program; Mr. Alfredo Barela, Consul, U.S. Consulate General, Osaka-Kobe offered encouraging words to the audience in the Auditorium.
From the Japanese language department, Professor Yoshiko Shikaura gave a last amusing lecture to her pupils and from the students' side, Ms. Matilda Poppy Smith (U.of Leeds, UK) gave a great speech in fluent Japanese.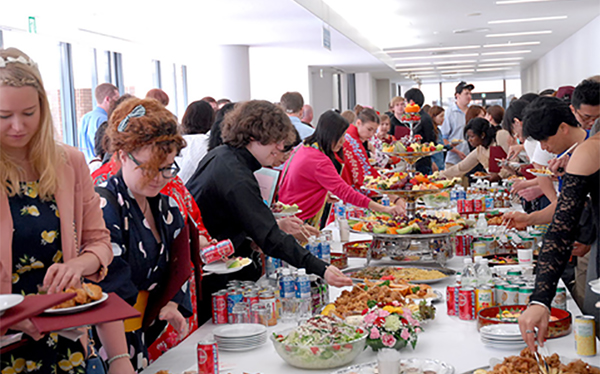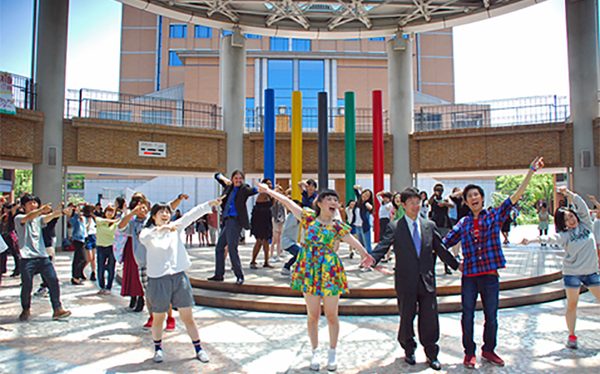 Following the final performance of the Brass Band and slide show, the party moved on into the Cafeteria with the Farewell Luncheon in which students, host families, and all those who were involved in our international students' life could enjoy a pleasant meal while dozens of cameras witnessed the variety of fashion styles that decorated Nakamiya.
The gentle and warm spring breeze that blew throughout the morning brought back and forth the memories that all of our international students forged during their stay at Kansai Gaidai.

We are sure that this wind will help you sailing off to new adventures and new places yet to be discovered.

Congratulations!