Dedication Ceremony for Gotenyama Campus Global Town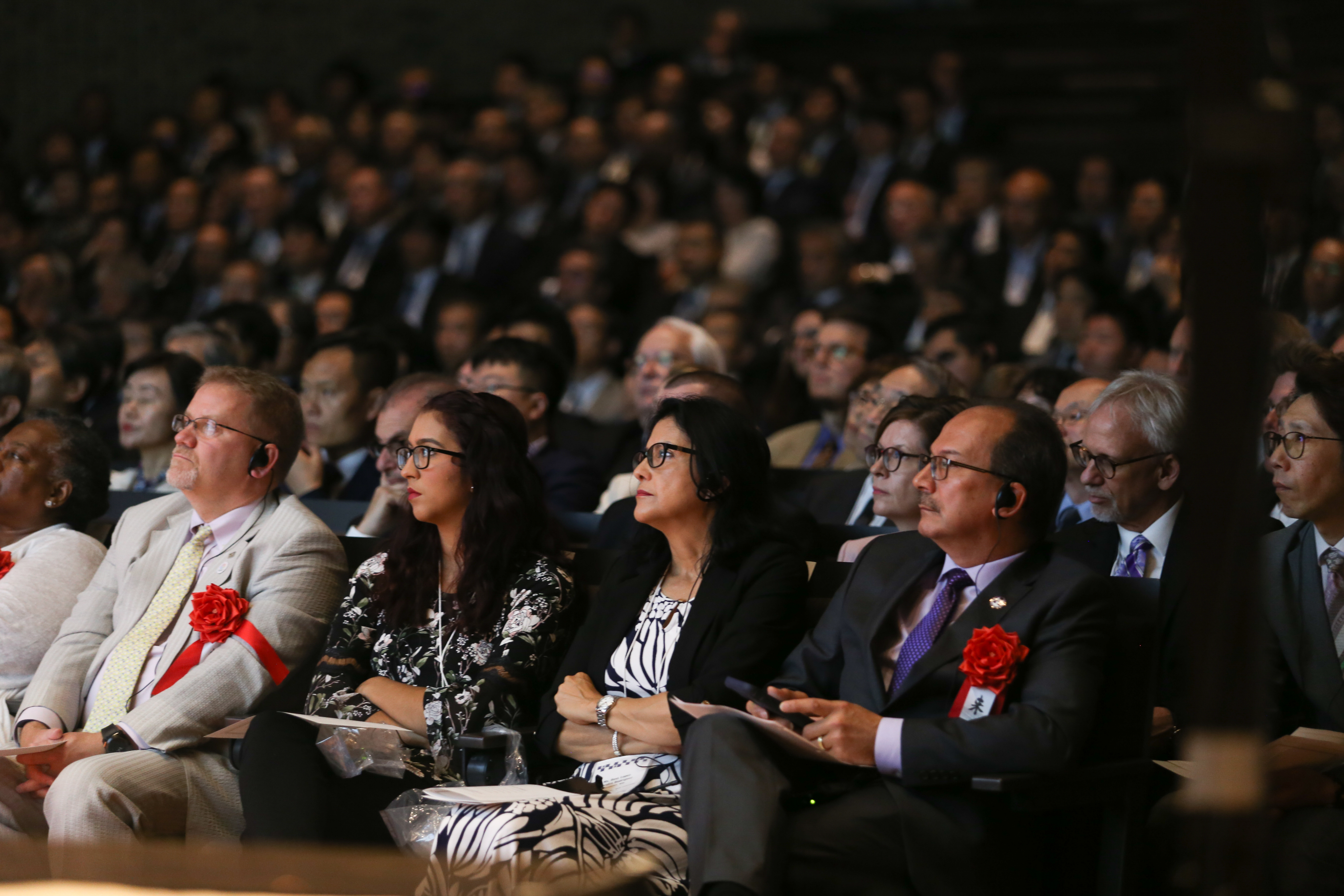 A Dedication Ceremony for the Gotenyama Campus Global Town was held at the Tanimoto Hall on Saturday, June 9th.
This new campus project was launched in 2015 as one of the 70th foundation anniversary projects. The new campus was opened in April 2018 as scheduled.
In order to celebrate its opening, the ceremony was held with a total of 700 guests, including executives from government and city offices, diplomats, executive members from our overseas partner institutions, representatives of companies and local high schools, alumni, members of the community, students, faculty and staff members.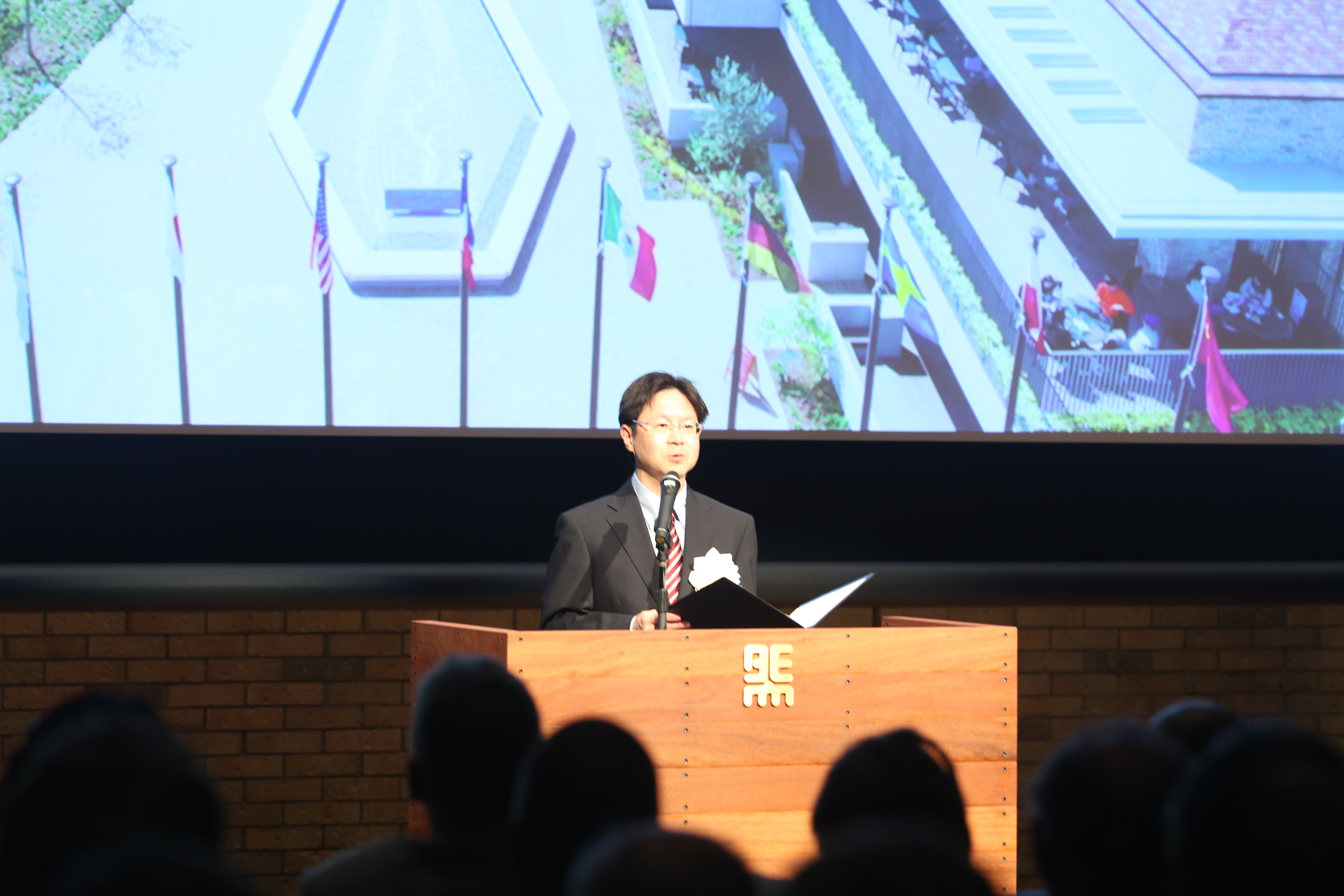 At the beginning of the ceremony, President Yoshitaka Tanimoto expressed his deep gratitude to all those who supported our new campus development. "Our goal is to create an international city on our campus to foster global citizens through fully utilizing this international arena," and he continued, "the Gotenyama Campus Global Town is a unique campus in our country—truly "one of its kind."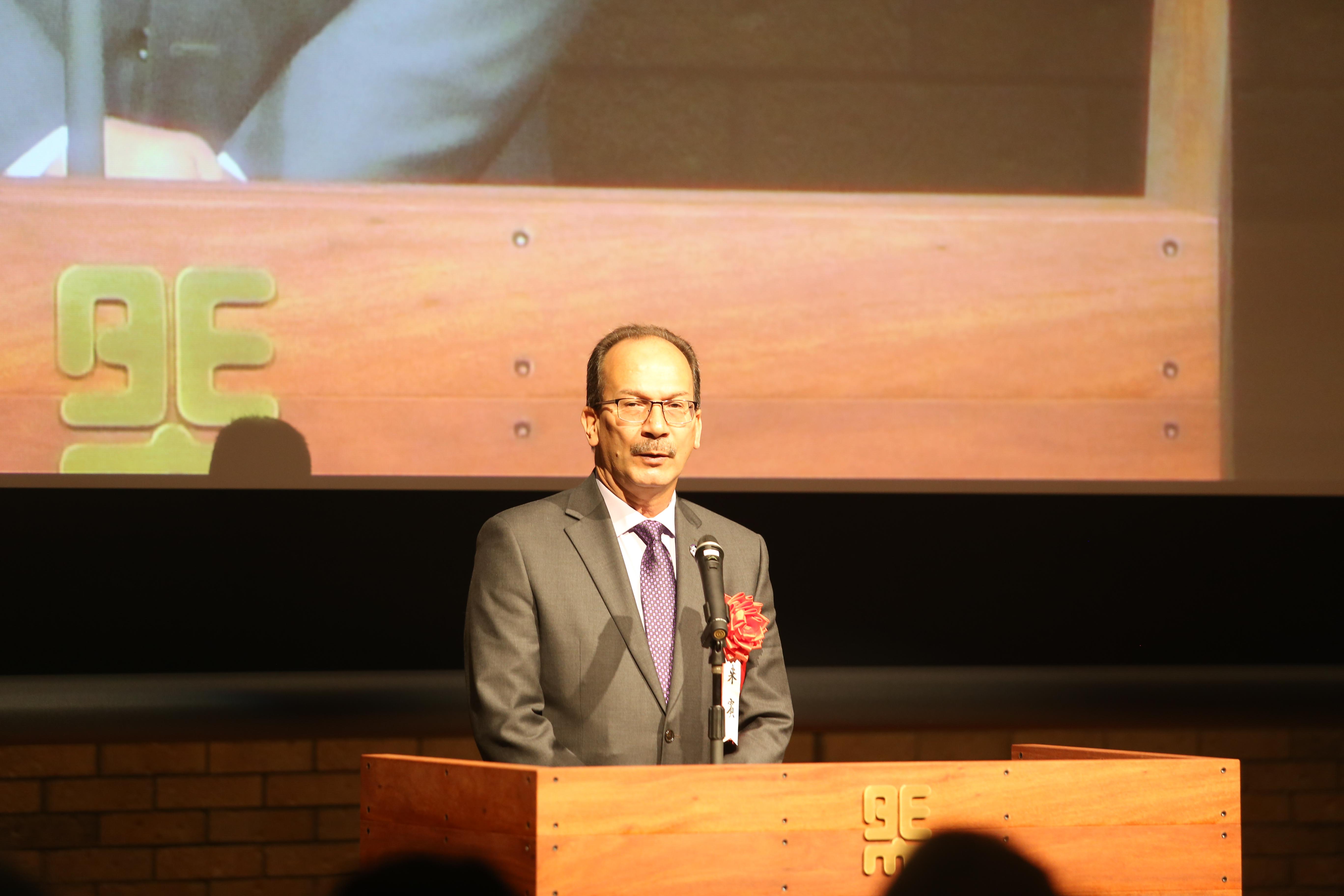 A congratulatory message from the President Havidán Rodríguez from University at Albany, State University of New York was then delivered. In his speech, President Rodriguez spoke about the 40 year partner relationship with Kansai Gaidai and the number of students exchanged which thus far totals 1000 from each direction.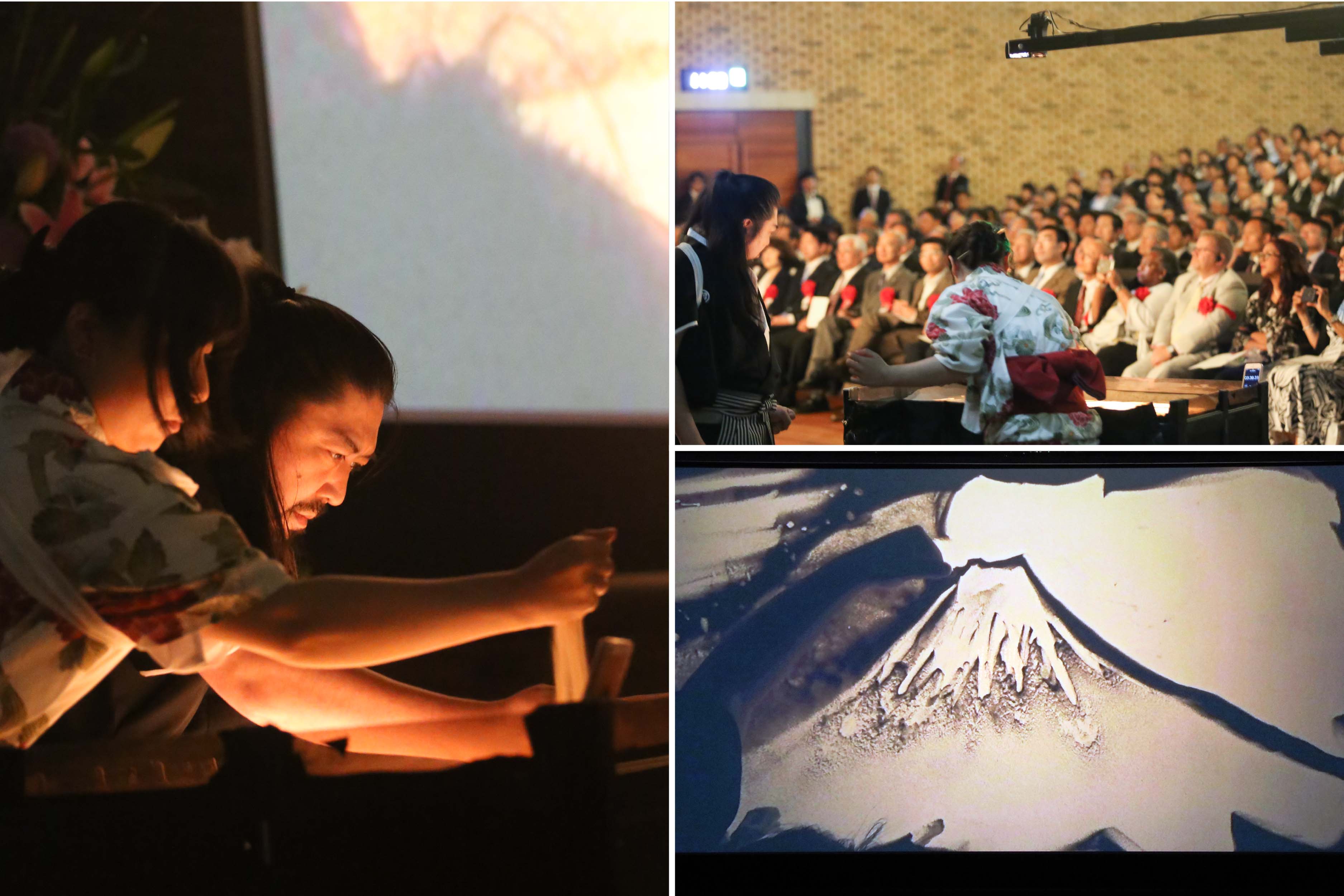 The ceremony continued with a sand art performance by SILK, the world-famous sand art performing group.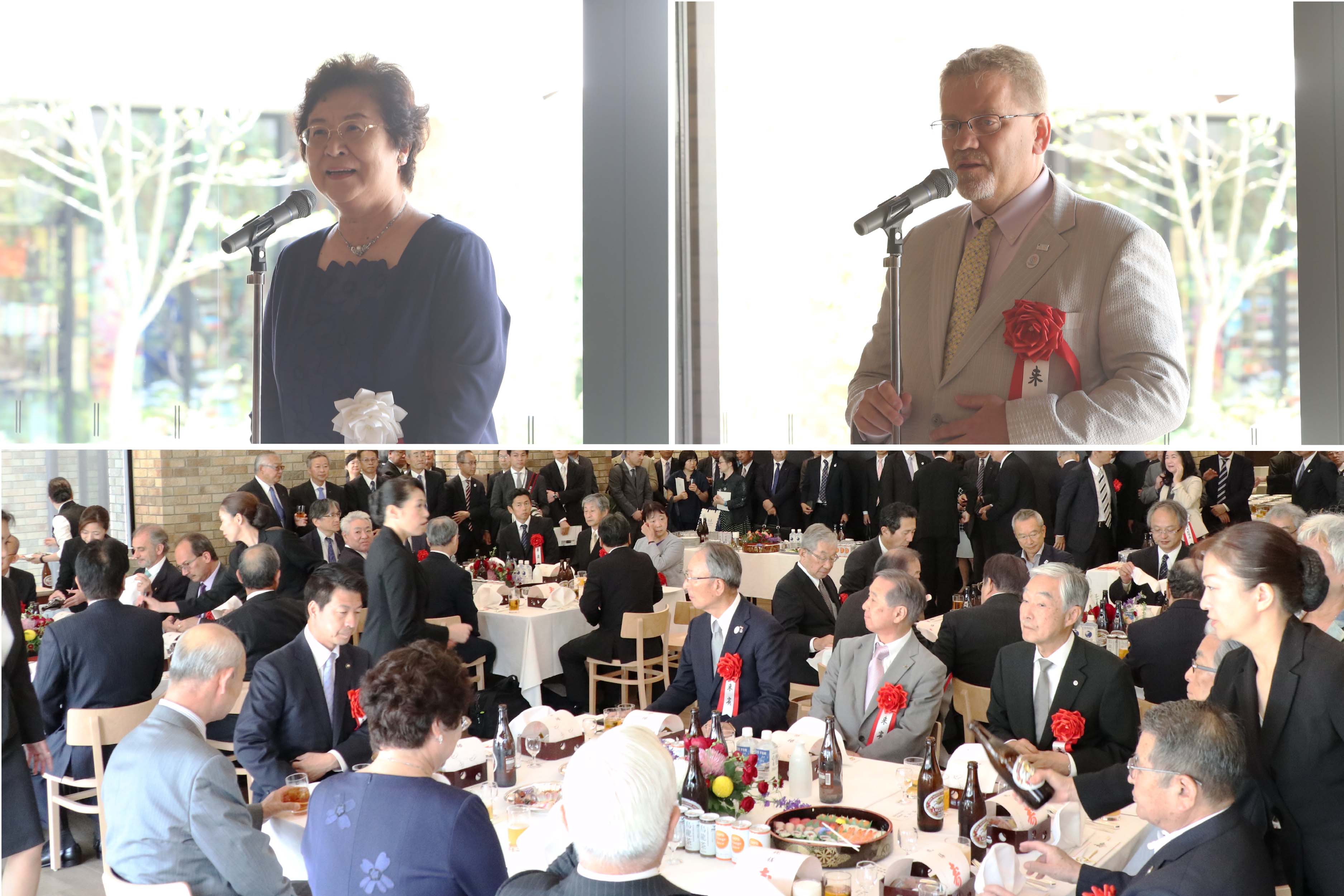 At the reception after the ceremony, Dr. Eiko Tanimoto, President of the Board of Trustees, expressed her sincere appreciation to the guests for their support for the university programs. Mr. Robert L. Noddin who is a Visiting professor, President and CEO, AIG Japan Holdings, offered his remarks in celebration of the event