353 international students bid farewell to the Asian Studies Program.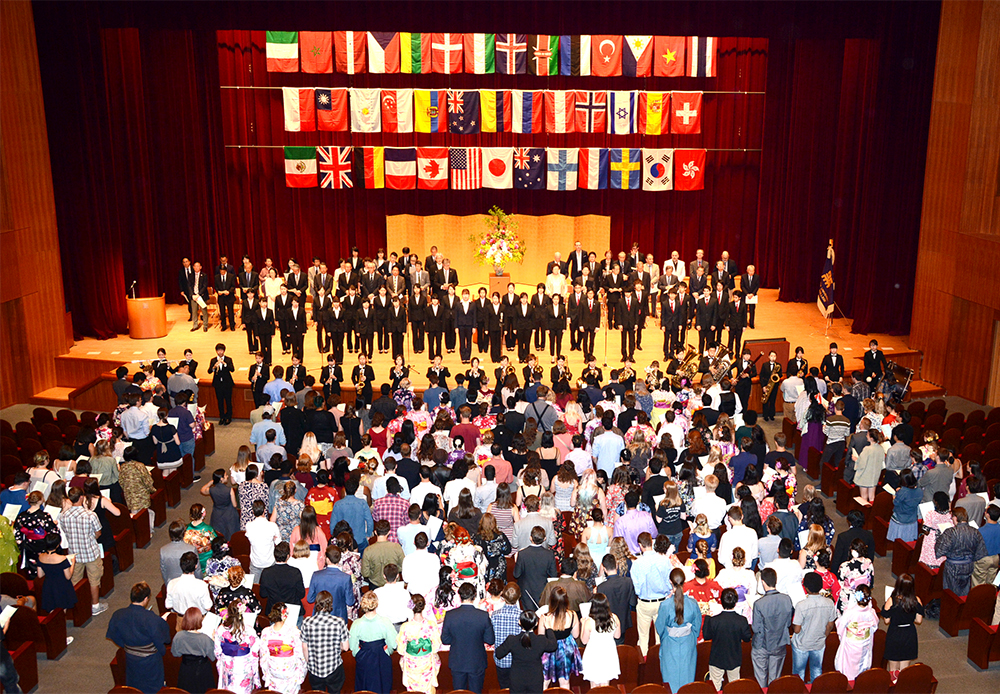 The completion ceremony of the Asian Studies Program was held on Saturday, May 27 under the clear early summer sky. Many students wore kimonos, taking advantage of a kimono rental services offered through the university.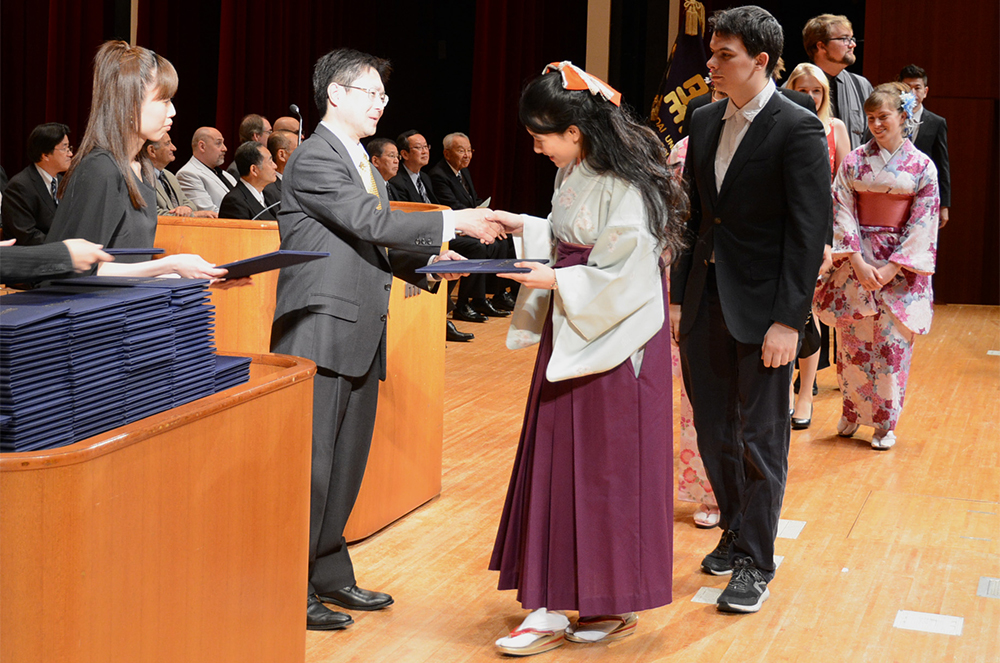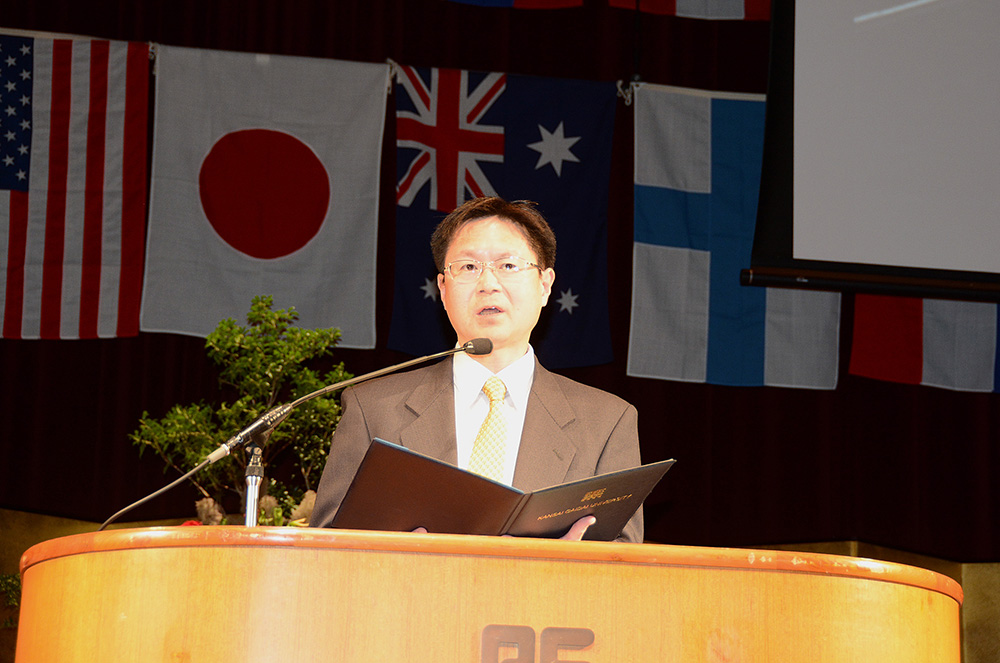 Each international student was handed a Certificate of Registration by President Yoshitaka Tanimoto, who strongly encouraged students to continue striving to construct a bridge between people and countries. He also mentioned that Kansai Gaidai will remain as their "home" forever in his remarks.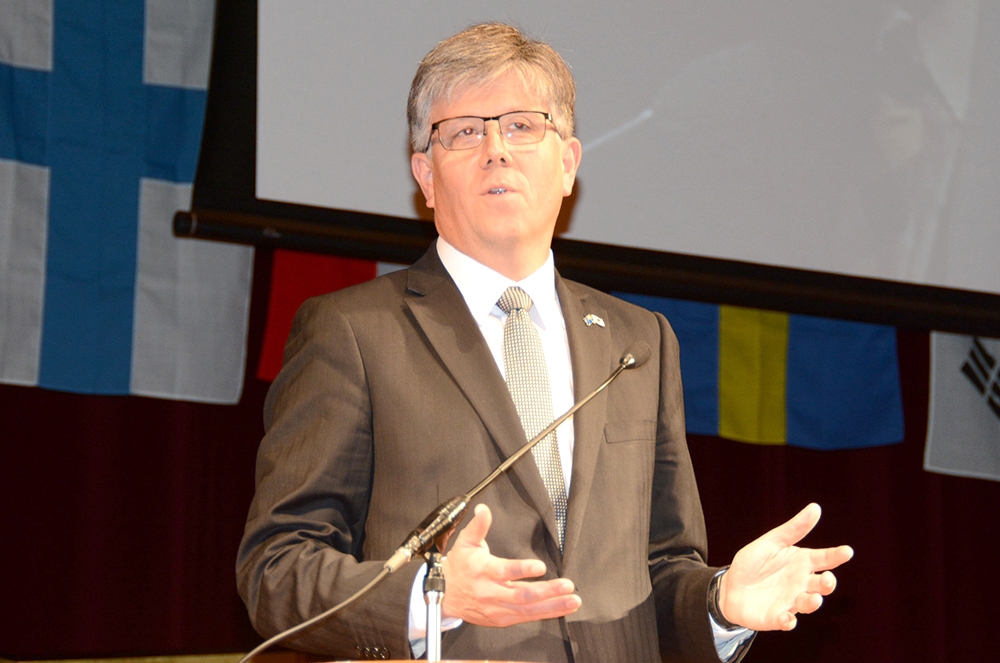 The honorable guest, Mr. David Lawson, Australian Consul General, touched upon his own study abroad experience and emphasized the importance of developing "critical thinking" in this complicated and information driven global society.

Dr. Stephen Zurcher, Dean of the Asian Studies Program, introduced some work done by students who participated in Kansai Gaidai Internship Program and commented that prospective career opportunities in Japan are increasing. He encouraged students to take full advantage of them.

Mr. Ikumi Kanata, representing local students, thanked his fellow students for being supportive during his studies with them.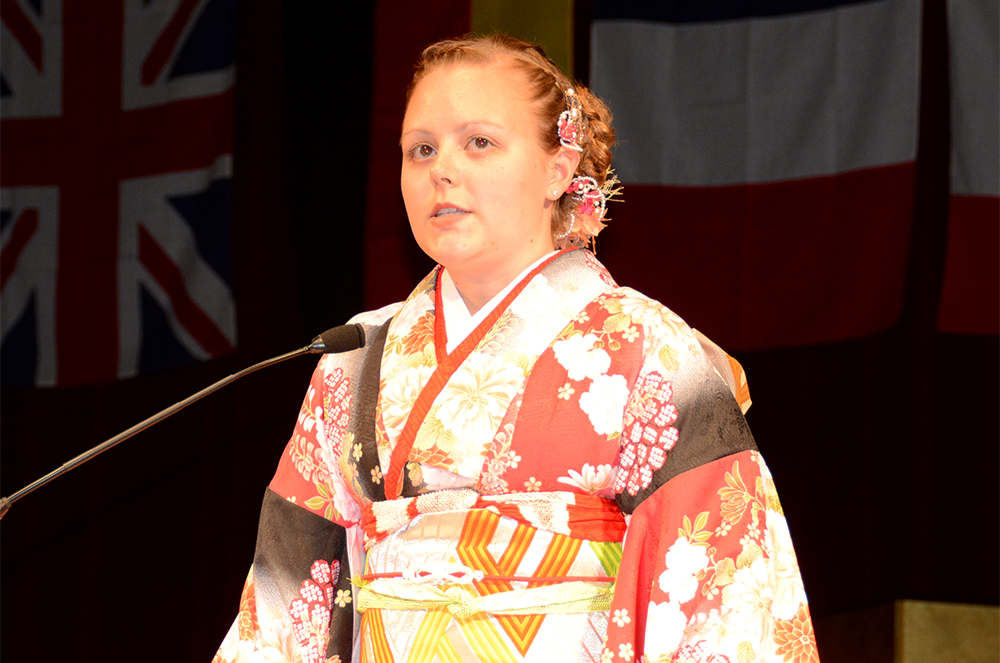 In closing, Ms. Danielle Mc Calla Rymers from Miami University, U.S.A., spoke on behalf of the international students and thanked all the host families for providing such a wonderful experience.

A luncheon party followed the ceremony, where students said grateful goodbyes to their host families, teachers, and each other.