Kansai Gaidai's new campus, the Gotenyama Campus Global Town, opened on April 1, 2018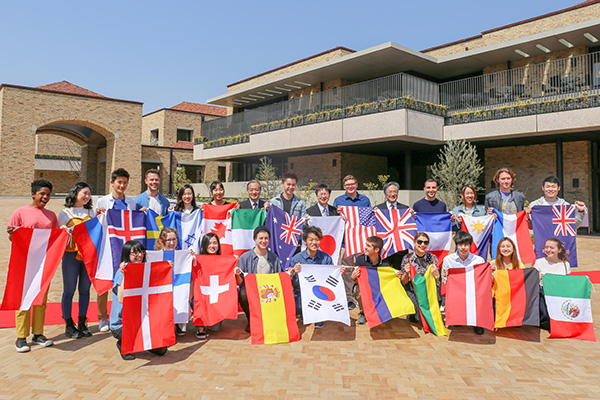 This is one of the most significant events in our university's history. Kansai Gaidai's new campus, the Gotenyama Campus Global Town, opened on April 1, 2018. It is located only 400 meters west of the Nakamiya Campus, making it possible to operate as one unit. This means students are able to benefit from the various programs offered at both campuses.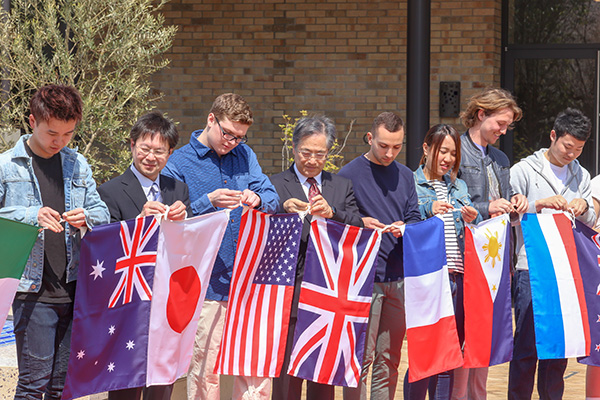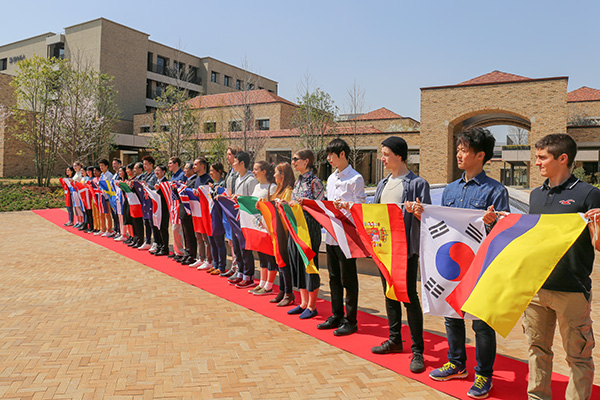 Prior to its official opening, a "Flag Linking Ceremony" was held to celebrate its opening. The event was open to newspersons and the public. Some 20 students representing about 10 countries gathered to link together the flags of the countries represented by our international students. Usually, a tape cutting ceremony is held when a new facility opens. In our case, the main theme is the "bonding" of people and countries, which is reflected in the concept of this ceremony.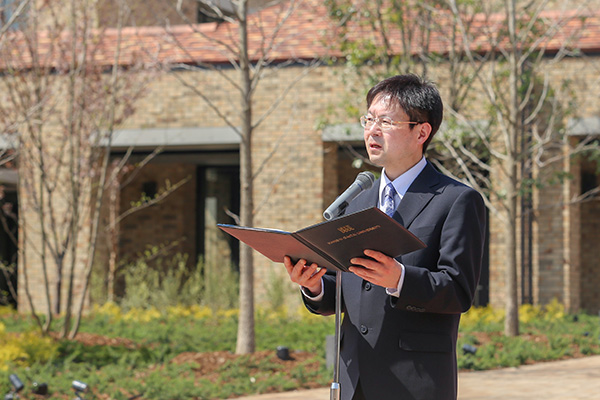 In his opening greetings, President Yoshitaka Tanimoto addressed the reason for naming this new campus a "Global Town." "I wanted to make this campus like a real town, which is rich in its diversity, and where students actively exchange and share their ideas and opinions. The concept is to create a cosmopolis on our campus," said President Tanimoto. "We are even more committed to nurture much needed global citizens by utilizing the facilities and programs of our two campuses," he continued.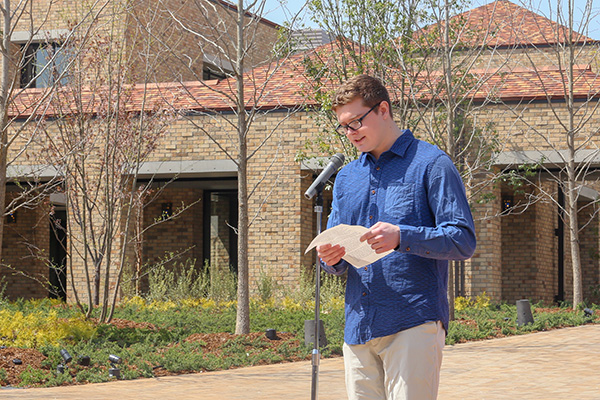 Mr. Caleb Mercer, an exchange student from Gettysburg College, U.S.A. mentioned in his speech that his professor who studied at Kansai Gaidai 34 years ago, gave him advice by saying "You will learn more in one day at Kansai Gaidai than you could ever possibly learn from studying about Japan here at home." Caleb says he now truly understands what his professor meant.

A further report on a life in GLOBAL COMMONS 結 –YUI- will follow shortly.