Asian Studies Program Fall Semester begins with 306 students from 33 countries and regions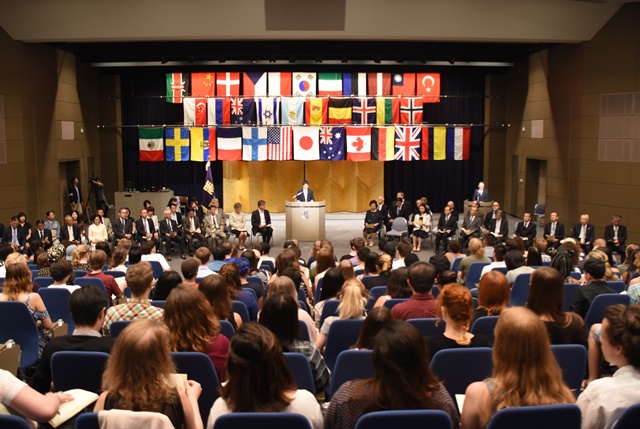 September 1 marks the beginning of the new academic year for the Asian Studies Program. The Opening Ceremony was held to welcome international students from 33 countries and regions to Kansai Gaidai community.

The ceremony was attended by Dr. Eiko Tanimoto, President of the Board and 50 University officials and faculty members.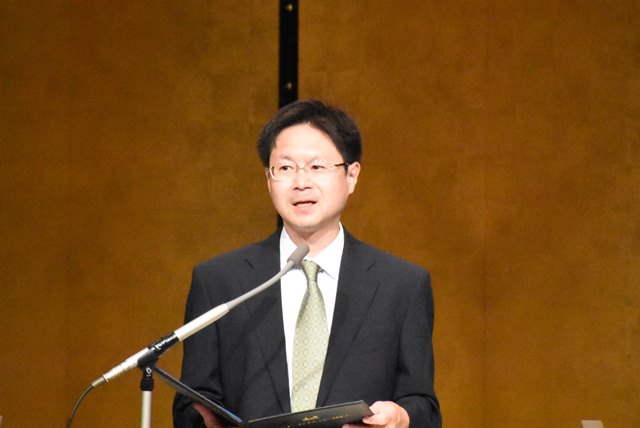 University President Yoshitaka Tanimoto addressed in his welcoming remarks the importance of developing "cross-cultural understanding" especially in the current world state as tensions and divisions are spreading among countries. "I would like to urge you to seize every opportunity to learn about and engage in Japanese society. The depth of your understanding will depend on your degree of engagement," emphasized President Tanimoto.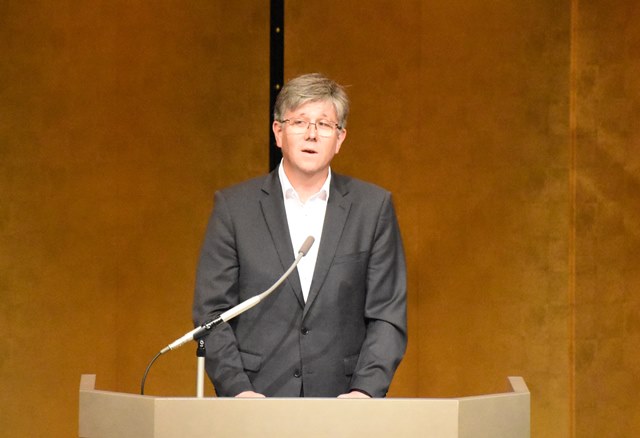 One of the two distinguished guests, Mr. David Lawson, Consul General, Australian Consulate General, Osaka, made remarks about the "Asian Age" and shared his idea about the significance of understanding Asia and its competitiveness. He also encouraged students to improve their Japanese and deepen their knowledge about Japanese society, culture and customs.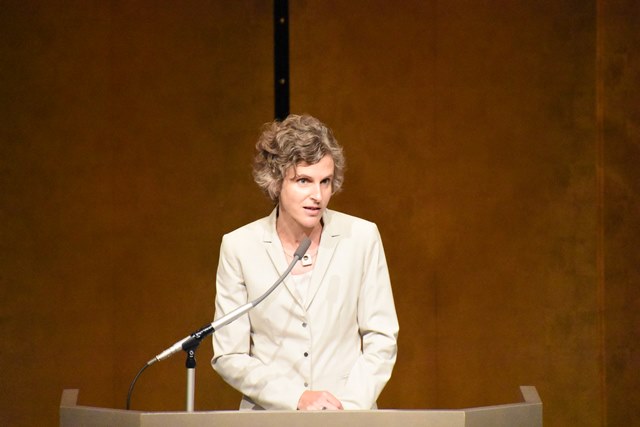 Ms. Brook Spelman, Public Affairs Officer, American Consulate General Osaka-Kobe/Director, Kansai American Center, advised students to be aware of the important roles that they must carry and think about the ways they can contribute to further strengthening the relationships between their countries and Japan and Asia.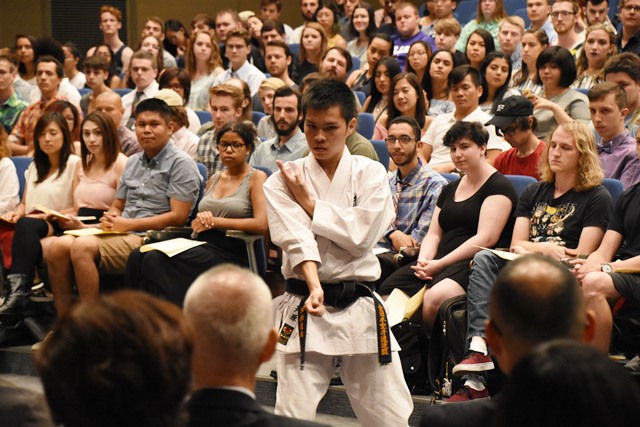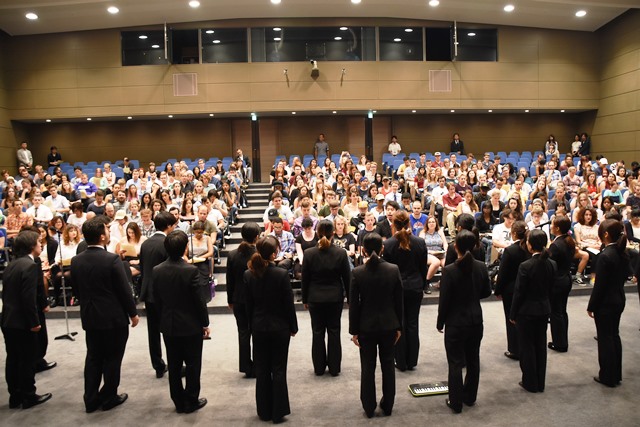 The ceremony concluded by the special performance by Karate club and a welcome song by the KG choir, "La Verite".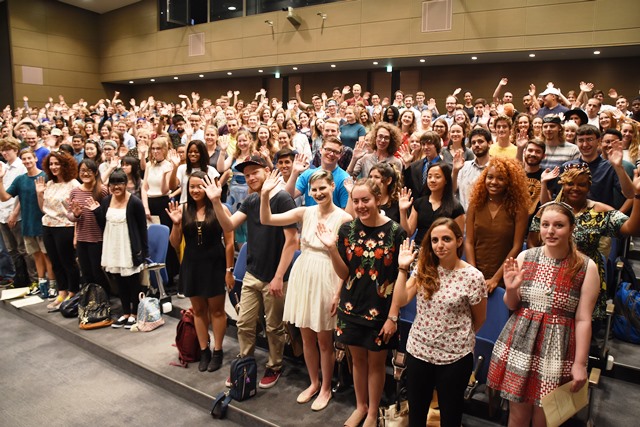 The reception following the ceremony was a great opportunity for all the students to introduce themselves and get to know each other. Have a great semester!