Kansai Gaidai Internship Program reached a record high of 51 interns.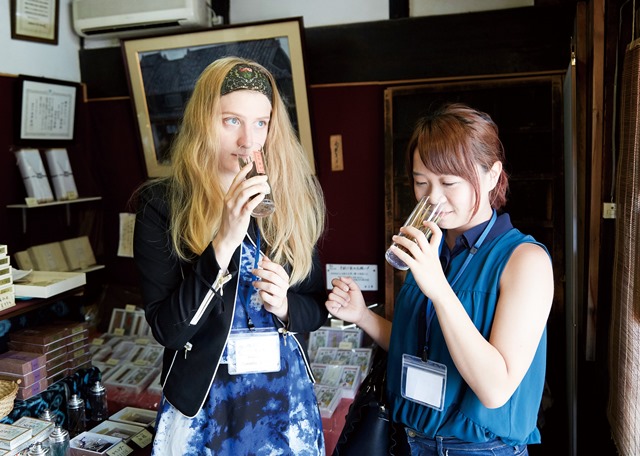 The Kansai Gaidai Internship Program (KGIP) marks its third year since the program was launched. This year, a total of 51 international students participated in the KGIP in collaboration with 32 business firms and local schools. The number of participants has been steadily growing, almost doubling since its inception.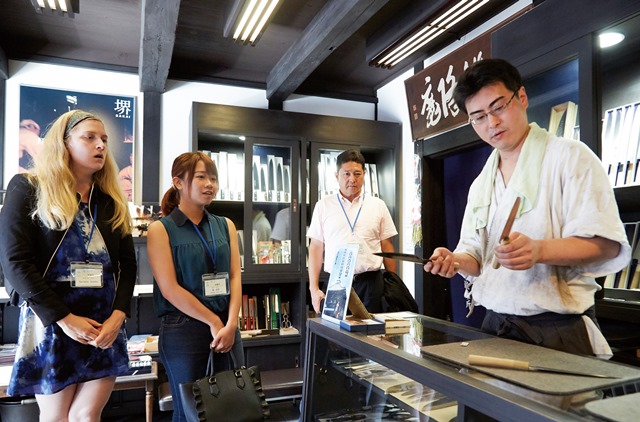 This summer, two international students did their internships at the Sakai Tourism and Convention Bureau Public Interest Incorporated Association. After undertaking training and learning about the historical sites and important landmarks of Sakai, the students engaged in actual operations of tourism promotion of the city. Their tasks included presentation of information on attractions via SNS and emendation of the website in other languages, to name a few.
"I hope to attract many foreign tourists, not only to Tokyo, Osaka or Kyoto but to Sakai City as well." said one of the interns Ms. Samantha Sodetz from University of Florida, USA.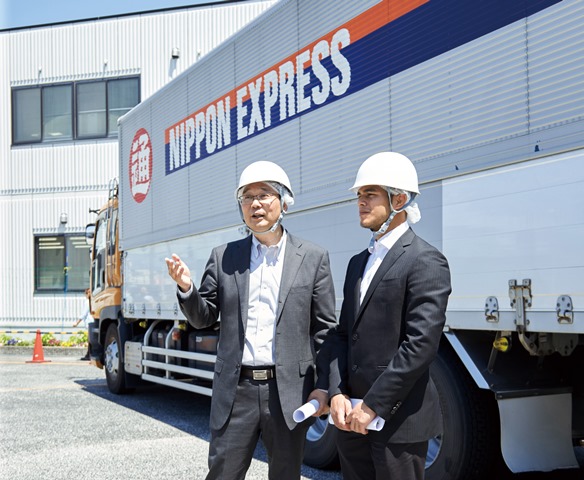 Mr. Kevin Hernandez from Kansas State University, USA did his internship at Nippon Express Co., Ltd, ; one of the biggest logistics service companies in Japan. At their Kyoto Branch office, Kevin was engaged in actual operations of the facilities.
"Through the internship program, I learned how the Japanese work environment differs from the work environment in the USA," commented Mr. Hernandez.
Making the most of internship and study abroad experiences, Kevin hopes to work in Japan in the near future.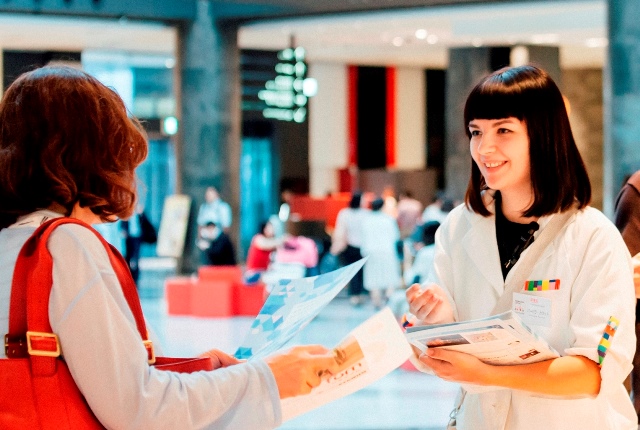 Ms. Barbara Karwat from Jagiellonian University in Krakow, Poland, earned an internship opportunity at "Knowledge Capital" in Umeda, Osaka. "Knowledge Capital" is a communication space linking businesspeople, creators and researchers who seek new ideas, products, software development, etc. Innovations through networking is the goal. Barbara, designated as a "communicator," was responsible for introducing interpretive exhibits of products and software that are under development. She was thrilled as she was able to use and practice what she learned at Kansai Gaidai in her actual tasks.
After graduating from Jagiellonian University in Krakow, she hopes to find a job in which she can utilize her Japanese language skills.