Interaction through Sports is Fun and Effective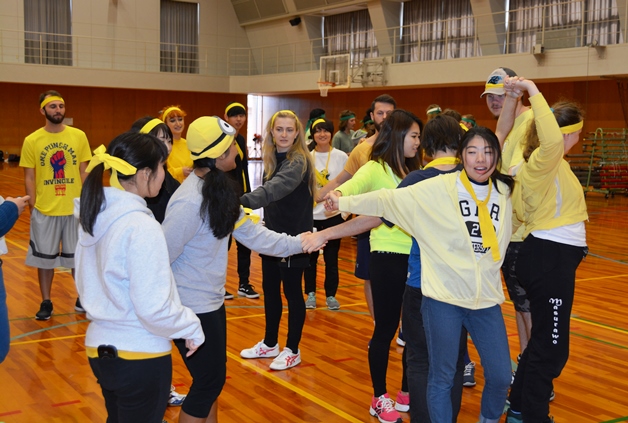 Sports are one of the most effective ways to develop friendly relationships. The "ASUTOMO FESTIVAL 2017" was a student-organized sporting event held on November 25, with approximately 100 participants.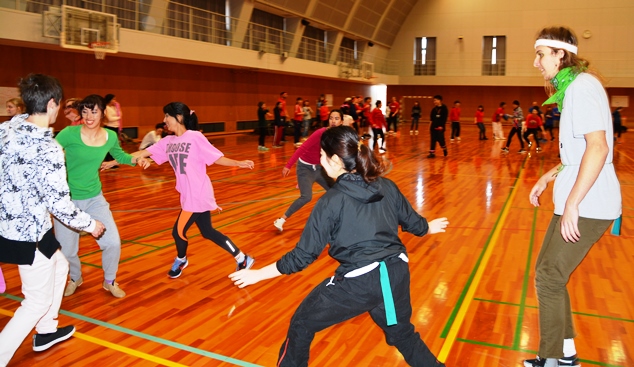 The participants were divided into five groups of international and local students who competed against each other.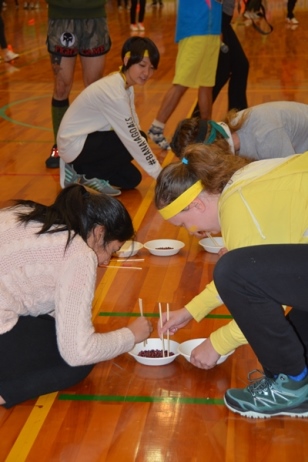 The event began with Japanese "radio gymnastic exercises" and moved on to games such as puzzle links, a ball-toss game, a tug-of-war etc. International students became serious and intense when they participated in the game of picking up beans with chopsticks.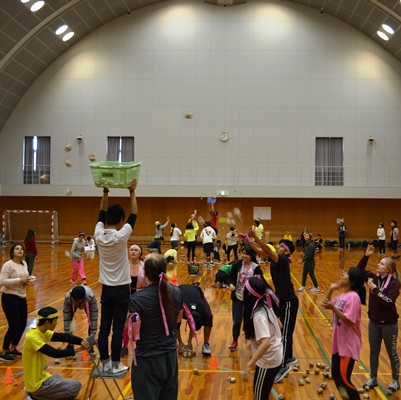 Though the weather was a bit chilly, the students were overwhelmingly enthusiastic. One of the local students who organized this event commented, "We are so please to see many smiling faces and I am sure everyone enjoyed getting to know each other. I now feel our hard work was worthwhile."