We welcome nearly 300 international students in Spring 2022!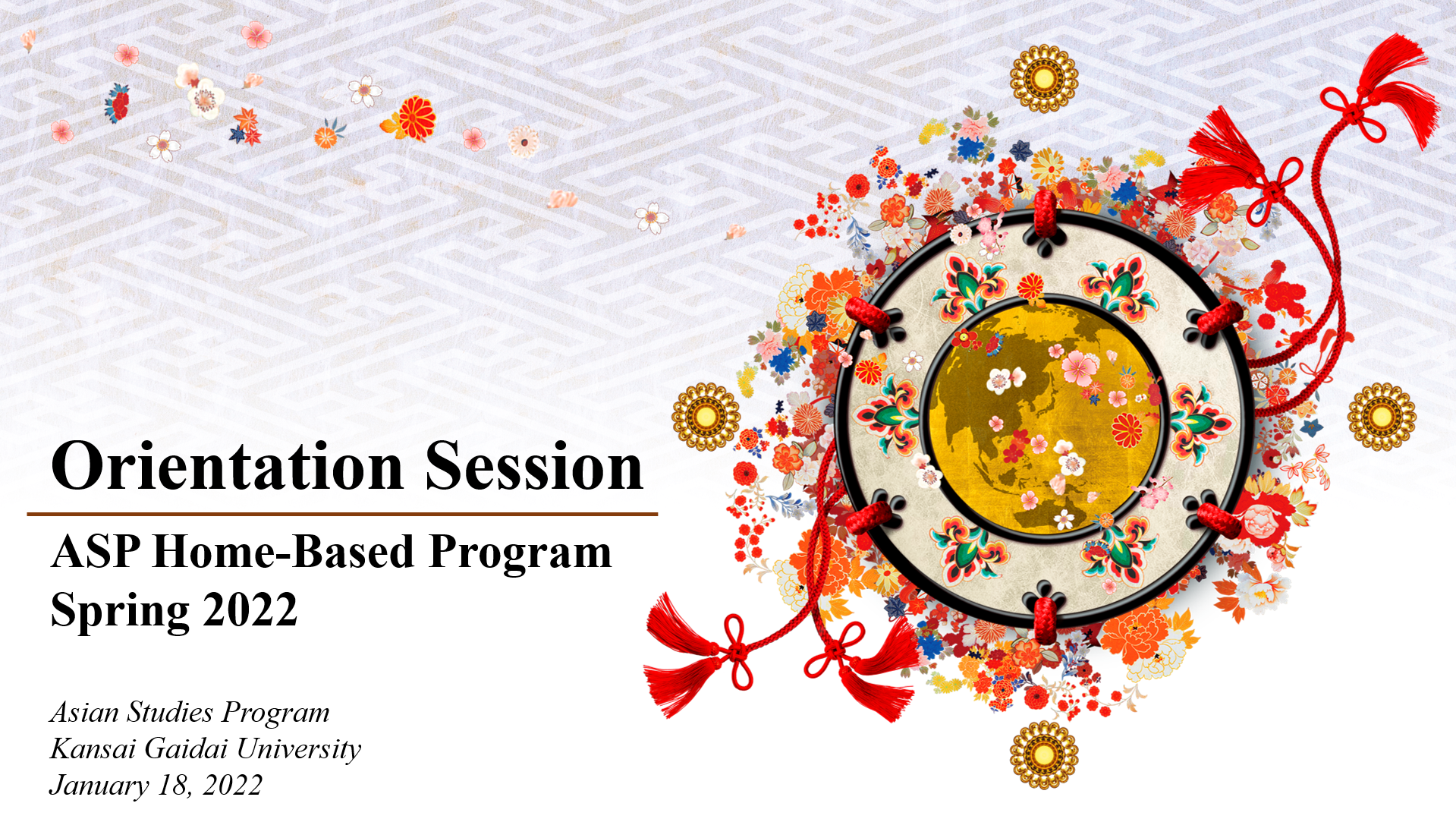 The orientation session for the Spring 2022 semester was held via zoom on January 18, 2022. This is the fourth consecutive semester since the Asian Studies Program switched to an online format due to COVID-19. This semester we will welcome almost 300 international students from a wide variety of places, 117 partner institutions in 27 countries and regions.

The orientation had four main topics, starting with the artistic welcome video and messages, the announcement from the administrative offices, a special invitation to cross-cultural programs, and lastly Q&A session.

Dr. Stephen Zurcher, Dean of the Asian Studies Program emphasized and encouraged all the students to take advantage of the programs, both classes, and cross-cultural interaction programs. He also mentioned a remarkable 96% student's satisfaction rate from the last online semester in Fall 2021.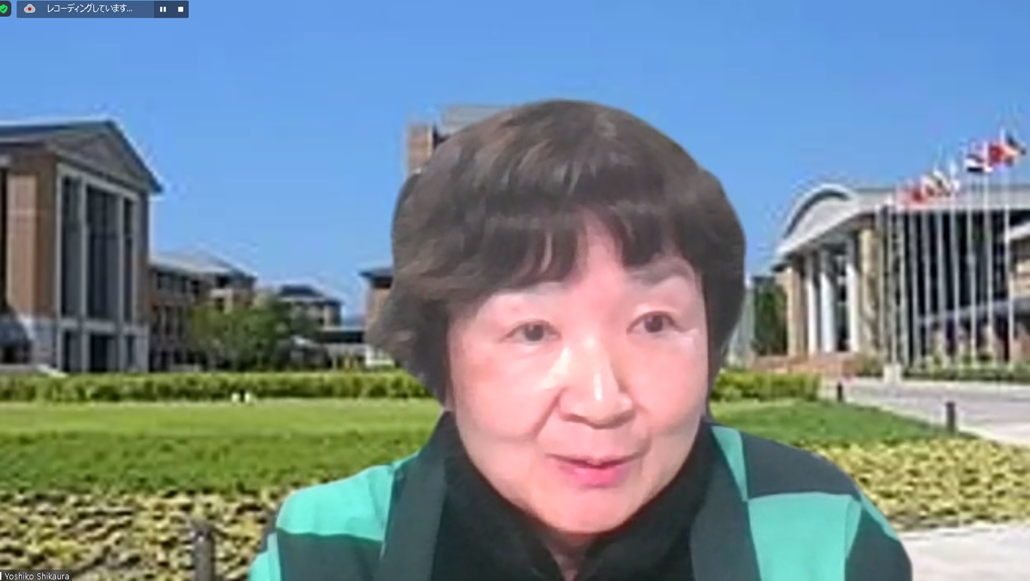 Professor Yoshiko Shikaura, Director of the Japanese Language Program, explained to the students about the structure of Japanese courses and Kanji & Readings with the beautiful slides. She even wore the costume of the most popular Japanese animation character "Kimetsu no Yaiba" to entertain them.

In the second half of the orientation, the student-centered programs named Intercultural Engagement Program (IEP) and KGU Conqueror were introduced by students. All the faculty and staff at the University hope students have a wonderful learning experience such as making great life-long friends, learning differently from their home institution, and meeting various people from all over the world.