The Asian Studies Program bids farewell to 323 students at the Completion Ceremony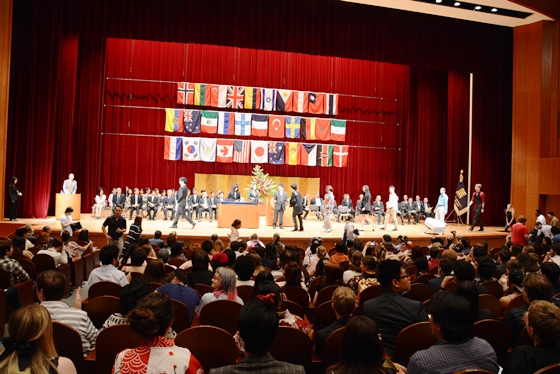 The completion ceremony of the Asian Studies Program was held on Saturday, May 28, 2016. Each one of the 323 students from 32 countries and regions, who completed their spring semester studies, received a certificate from President Yoshitaka Tanimoto.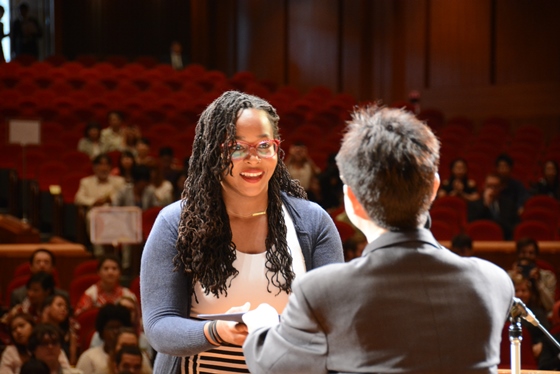 President Tanimoto said in his remarks, "you must have developed strong ties with your friends, professors, and host families, and if we put these ties all together, it will make a significant international network." He encouraged students to continue making contributions, in their own ways, for the promotion of world peace. Following the President's remarks were speeches from Dr. Stephen Zurcher, Dean of the Asian Studies Program and two students as well.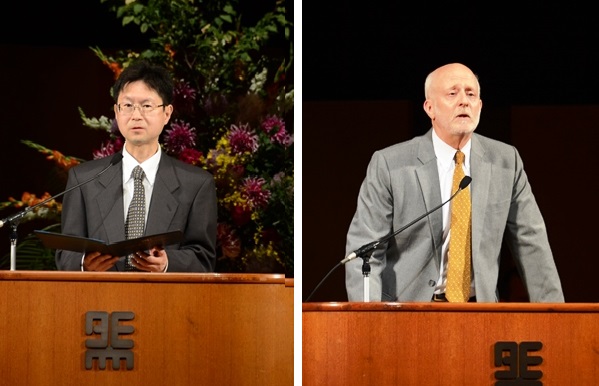 ▲President Tanimoto (left) Dr. Stephen Zurcher, Dean of the Asian Studies Program (right)


Mr. Hoshi Chen from Kansai Gaidai spoke in English, and Mr. Brian Jevier Santiago from the University of Florida shared his experiences in fluent Japanese.Attended by host families, friends and faculty and staff, the ceremony was full of enthusiasm for the new journeys that lay ahead for all the students.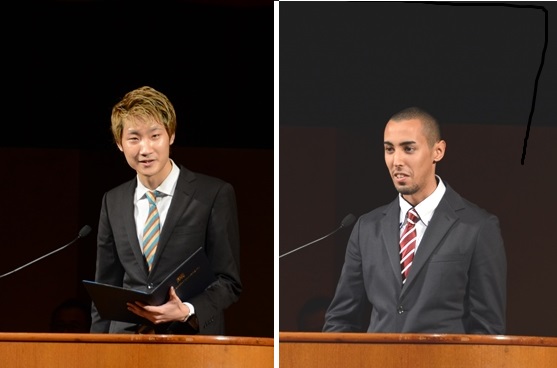 ▲Mr. Chen (left) Mr. Santiago (right)


Together with those who participated in the 2015 fall semester program, the Asian Studies Program accommodated a total of 584 students from 215 universities and colleges in 39 countries and regions. The Program continues to offer extraordinary opportunities for students from all over the world who wish to enhance their understanding about Japan and Asia.