We have decided that the Asian Studies Program will continue to provide Spring Semester 2022 as an online format like the past three semesters. The full version of Japanese language courses as well as selected lecture courses on Japan and Asia are offered FREE to students at our partner institutions.

We hope many students will take advantage of our programs to overcome boundaries and develop new pathways to a deeper understanding of the world.
Updates & Announcement
(Past announcements will be listed under this section)
ASP Home-Based for SPRING 2022 Semester
Overview
ASP Home-Based is a remote oriented program that students take Japanese Language courses and some selected Lecture courses focusing on Japan and Asia from his/her home-based place. During the past three semesters, more than 900 students from over 80 partner universities in around 25 countries have taken the program and we have received excellent feedback from the students.
Features
Japanese Language courses taught by experienced Japanese instructors
7 levels of instructions available
Selected courses focusing on Japan and Asia (mixed with Kansai Gaidai students)
Synchronously offered courses will use ZOOM
Part-time enrollment only (up to two courses)
Tuition free (except Registration fee of JPY10,000)
Participation in Intercultural Engagement Program at least once a month
Online interaction with local Kansai Gaidai students available
Grades and credits awarded
Eligibility
Any students from partner institutions of Kansai Gaidai University. Priority will be given to those students who have been nominated to enroll in our Spring 2022 semester.
Semester
January 25, 2022 – May 27, 2022 (including final exam period)
Cost
Registration fee of JPY10,000 (Approx. USD90) / person (Non-refundable)
Courses
Course list is available here
Detailed schedule will be available by the time of registration.
Number of Courses
You can take up to 2 courses.
Class Schedule
Time Zone 1 9:00AM – 10:30AM (Japan Standard Time)
Time Zone 2 10:45AM – 12:15PM (Japan Standard Time)
Time Zone 4 3:00PM – 4:30PM (Japan Standard Time)
Time Zone 5 4:40PM – 6:10PM (Japan Standard Time)
Course Format
Japanese (5-credit) 90mins. X 3 / week 【mostly live session】
Kanji & Readings (3-credit) 90mins. X 2 / week 【mostly live session】
Business Japanese (3-credit) 90mins. X 2 / week 【mostly live session】
Translation: English into Japanese (3-credit) 90mins. X 2 / week 【mostly live session】
Lecture (3-credit) 90mins. X 2 / week【one live session, one asynchronous session】
How to Apply
Must be nominated by your home institution through GAIDAI-Link* specifically for 2022 Spring (Home-Based) semester. If continuing from a former semester, new nomination is not necessary.
*Required Info. on GAIDAI-Link (to be completed by exchange coordinator)


| | |
| --- | --- |
| Nominated by | Select from the list |
| Student Name | Input |
| E-mail | Input |
| Enrollment Status | Select applicable status, but your enrollment will not be counted as part of exchange credits. |
| Semester | Select "2022SP (Home-Based)" |
| Duration of Stay | Select "One Semester" |



Upon nomination, students will receive Admission Number and Login Credential from KGU online application system called GAIDAI-Link.
Complete online application form (including Course Selections) and Japanese Language Background Survey (if applicable).
Schedule
Nomination Period: November 18 – December 8, 2021
Registration Period: November 25 – December 11, 2021
Course Notification: January 11, 2022
Enrollment Confirmation & Payment: January 11 – January 16, 2022
Orientation Day: January 18, 2022
Classes Start: January 25, 2022
Classes End: May 20, 2022 (Final Exams: May 23- May 27, 2022)
Notes for Japanese Language Courses
If you are applying for Japanese (5-credit), Kanji and Reading (3-credit), Business Japanese (3-credit) and Translation (English into Japanese/3-credit) course, you are asked to complete a simple Japanese Language Background Survey for us to determine your level of studies. Additionally, if you are qualified to take level 5 or above, a placement test on Zoom for about 20 minutes will be scheduled in the end of December. Details will be sent to you by e-mail after the application/registration period.
Intercultural Engagement Program
We are offering the above online courses, at a minimal cost, as part of our effort to promote international cooperation with our partner schools and their students. Given this, students who take advantage of our online courses are expected to participate in one of the following activities for at least once a month.
Examples of Activities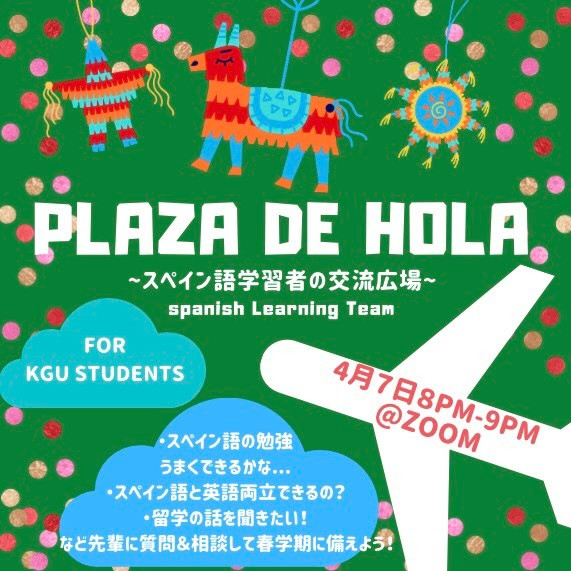 Mexican Culture Event
Language Lesson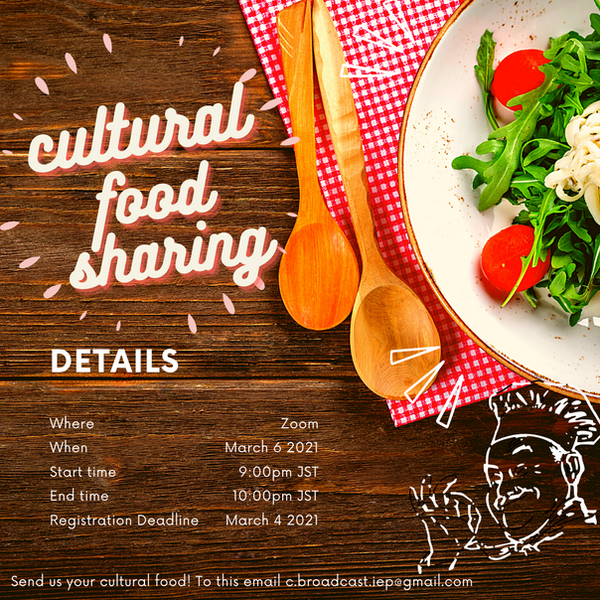 Cultural Food Sharing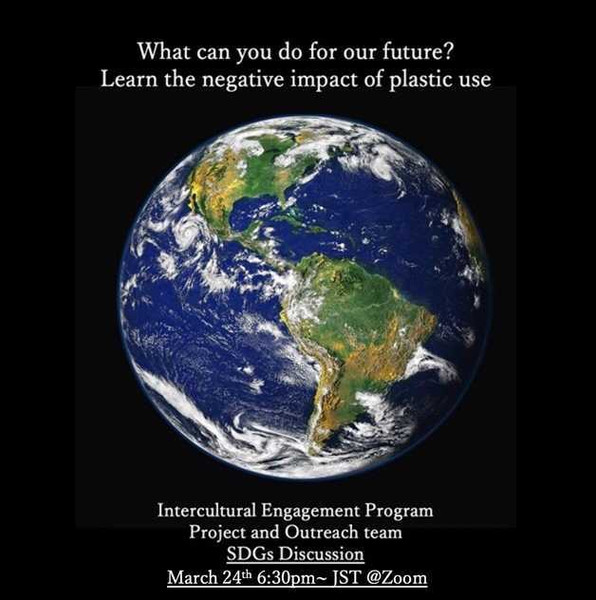 SDGs Discussion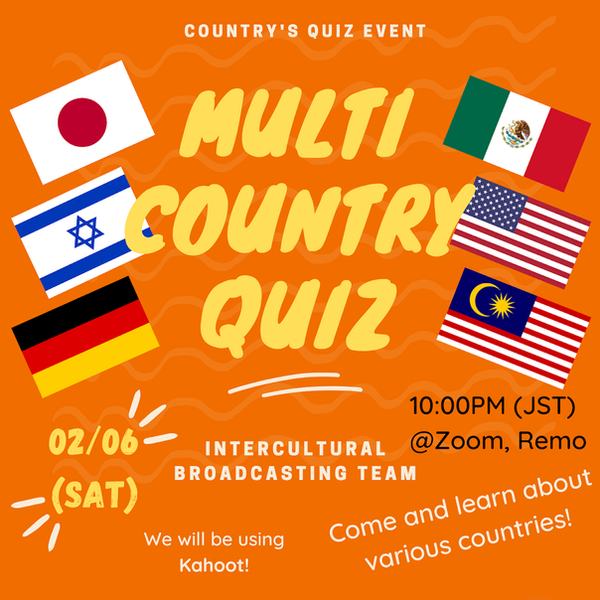 Country Quiz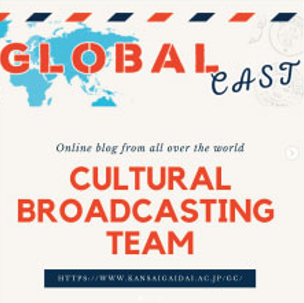 Online Blog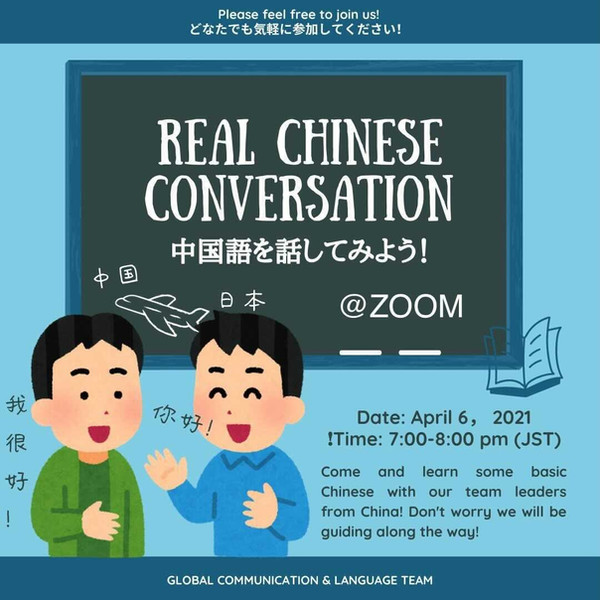 Chinese Talk Café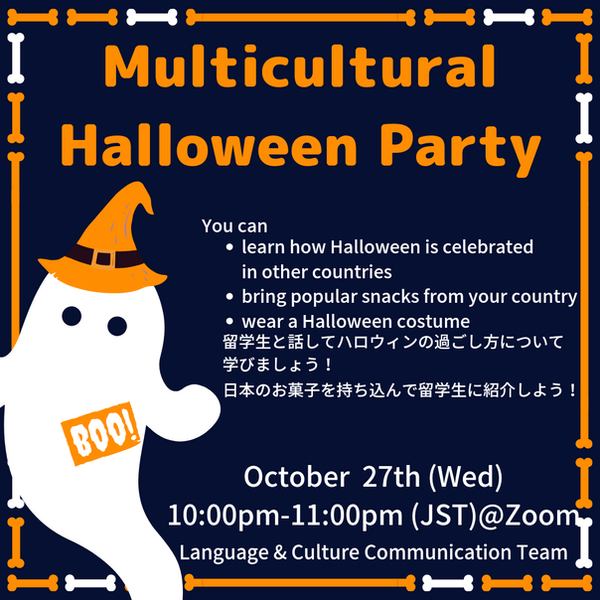 Halloween Party
Frequently Asked Questions (ASP Home-Based for Spring 2022 Semester)
1. Is the application process the same as the regular on-site program?
No. After being nominated, students will be asked to provide us with necessary information including course selection online.
2. Will academic credits and grades be given upon successful completion of the program?
Yes. The contents of the online courses are basically the same as the ones offered in a face-to-face format, and an official transcript with credits and grades will be issued after the semester is completed. There will be no indication of online course on the transcript.
3. Will it be counted toward our exchange credit/balance?
No. Your enrollment in the online courses will not be counted as part of regular exchange balance credits.
4. Is there a minimum GPA to apply for the Online Courses?
No. Students can be accommodated as long as they are nominated by their home institutions. However, once students are nominated, they must be committed to complete their courses.
5. Is there any difference in fees between taking one course and two courses?
No. Registration Fee is charged per person, not by the number of courses.
6. How do I pay the Registration Fee?
Please pay by credit card (VISA or Master card) during the payment period.
7. Can my University make the payments on behalf of the students?
Yes. Please contact us if the University would like to make the payment. Payment by credit card or bank wire transfer will also be accepted.
8. Can I receive a refund if I withdraw during the semester?
No. The Registration Fee is non-refundable.
9. Is taking a Japanese Language course mandatory?
No. It is not mandatory to take a Japanese Language course.
10. What is the difference between "Japanese" and "Kanji and Readings"?
Please refer to the Japanese Language Courses: https://www.kansaigaidai.ac.jp/asp/academics/course-offerings/japanese/
11. When do I know which level I will be placed in for Japanese Language courses and course assignment?
Your course notification including the level for Japanese Language courses will be available on January 11, 2022.
12. Can I take more than two courses?
No. Two courses are the maximum number you can take. However, if you would like to take full-time load (Minimum 14 credits and Maximum 20 credits), please contact us directly and we will consider your request individually.
13. What is the proportion between synchronous and asynchronous?
Each instructor will arrange his or her courses, to best fit the course objectives. However, for content courses, the recommended ratio between synchronous and asynchronous is 50% and 50%. For Japanese courses the recommendation is at least 60% synchronous and 40% asynchronous.
14. If I miss any synchronous classes, is there any way that I can catch up? Can I record the class?
We will ask all professors to record their synchronous classes for playback by students. Students may also record lectures on their own with consent from professors.
15. Are there any local students taking the courses together with international students?
Yes, in the content courses, local students who are scheduled to study abroad will be taking courses with you.
16. Is there an Add & Drop period?
Drop is available until February 7, 2022. Adding a course is not possible. However, regarding "Japanese" and "Kanji and Readings", level adjustments may occur.
Useful Links
Applications
Additional Health Information
Travel Advice & Information
Contact Information
Kansai Gaidai University
Center for International Education (CIE)
Phone: 072-805-2831
E-mail: kgu-in01@kansaigaidai.ac.jp