ASP Home-Based for 2023 Spring Semester
Kansai Gaidai Asian Studies Program will continue to offer a remote oriented program – ASP Home-Based – during the 2023 Spring semester. Beginners' level of Japanese language courses as well as selected lecture courses on Japan and Asia are offered to students from our affiliated institutions. Over the past semesters, more than 800 students from over 80 partner universities in around 25 countries have taken the program and we have received excellent feedback from the students.

We hope many students will take advantage of our programs to overcome boundaries and develop new pathways to a deeper understanding of the world.
Features
Japanese Language courses taught by experienced Japanese instructors and 4 levels of instructions available
Selected courses focusing on Japan and Asia
Synchronously offered courses will use ZOOM
Part-time enrollment only (up to two courses)
Online interaction with local Kansai Gaidai students available
Grades and credits awarded
Eligibility
Any students from partner institutions of Kansai Gaidai University or Asian Studies Program Alumni.
Semester
January 25th – May 26th, 2023 (including final exam period)
Cost
Registration Fee: JPY10,000 (Approx. USD75) / person (Non-refundable)
Tuition: 3-credit course JPY45,000 (Approx. USD335),
5-credit course JPY75,000 (Approx. USD555)
Courses and Application
Courses:
Title
Credits
Schedule/TimeZone
Japanese Level 1 (TBA)
5-credits
Mon 1, Wed 1, Fri 1
Japanese Level 2 (TBA)
5-credits
Mon 1, Wed 1, Fri 1
Japanese Level 3 (TBA)
5-credits
Mon 1, Wed 1, Fri 1
Japanese Level 4 (TBA)
5-credits
Mon 2, Wed 2, Fri 2
Online Presentation Skills & Video Production
(Garr A Reynolds)
3-credits
Tue 1【Thur 1】
Globalization, Culture and Identity in East Asia
(Nur Rafeeda Binti Daut)
3-credits
Tue 2【Fri 2】
You can take up to 2 courses within one semester.
All the days and time are indicated in Japan standard time, thus, for example Monday 9:00AM is Sunday evening time in Americas time zone.
【】is asynchronous session.
Course descriptions are available here.
If not enough number of students enrolled, class may be cancelled.
Class Schedule
Time Zone 1 9:00AM – 10:30AM (Japan Standard Time)
Time Zone 2 10:45AM – 12:15PM (Japan Standard Time)

Course Format
Japanese (5-credit) 90 mins. X 3 / week 【mostly live session】
Lecture (3-credit) 90 mins. X 2 / week【one live session, one asynchronous session】
Schedule
Nomination Deadline: Dec 16th (Fri)
Registration Deadline: Dec. 20th (Tue)
Course Notification: Jan. 10th (Tue)
Enrollment Confirmation & Payment: Jan. 10th (Tue) ~ Jan. 17th (Tue)
Orientation Day: Jan. 17th (Tue)
Classes Start: Jan. 25th (Wed)
Deadline for Dropping Courses: Feb. 7th (Tue) (no tuition refund after this date)
Final Examination Week (including a make-up exam day): May 22nd ~ 26th (Mon–Fri)
Classes End: May 26th (Fri)
How to Apply
Must be nominated by your home institution through GAIDAI-Link* for 2023 Spring (Home-Based) semester. If continuing from a former online semester, new nomination is NOT necessary.
*Required Info. on GAIDAI-Link (to be completed by exchange coordinator)


| | |
| --- | --- |
| Nominated by | Please select from the list |
| Student Name | Please input |
| E-mail(Student) | Please input |
| Enrollment Status | Please select applicable status, but your enrollment will not be counted as part of exchange credits. |
| Semester | Please select "2023SP (Home-Based)" |
| Duration of Stay | Please select "One Semester" |



Upon nomination, students will receive Admission Number and Login Credential from KGU online application system called GAIDAI-Link.
Complete online application form (including Course Selections) and Japanese Language Background Survey (if applicable).
Intercultural Engagement Program
IEP is a student-driven program that promotes interactions between international students and local Kansai Gaidai students on a virtual platform. Anybody who belongs to Kansai Gaidai or KGU's affiliated institutions can participate in this program. Please join the events offered via IEP to make new friends and find out more about Japan and the world!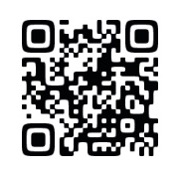 Frequently Asked Questions (ASP Home-Based for Spring 2023 Semester)
1. Is the application process the same as the regular on-site program?
No. After being nominated, students will be asked to provide us with necessary information including course selection online.
2. Will academic credits and grades be given upon successful completion of the program?
Yes. The contents of the online courses are basically the same as the ones offered in a face-to-face format, and an official transcript with credits and grades will be issued after the semester is completed. There will be no indication of online course on the transcript.
3. Will it be counted toward our exchange credit/balance?
No. Your enrollment in the online courses will not be counted as part of regular exchange balance credits.
4. Is there a minimum GPA to apply for the Online Courses?
No. Students can be accommodated as long as they are nominated by their home institutions. However, once students are nominated, they must be committed to complete their courses.
If applying independently, please contact.
5. Is there any difference in fees between taking one course and two courses?
The Registration Fee is charged per student, however, the course tuition depends on the number of course credits.
6. How do I pay the Registration Fee and Tuition?
Please pay by credit card (VISA or Master card) during the payment period.
7. Can my University make the payments on behalf of the students?
Yes. Please contact us if the University would like to make the payment. Payment by credit card or bank wire transfer will also be accepted.
8. Can I receive a refund if I withdraw during the semester?
No. The Registration Fee is non-refundable. The tuition is refundable if the student withdraws before the following date:
Refund policy
| | |
| --- | --- |
| Before the Orientation Day | 100 % refund |
| Before the Drop deadline | 50 % refund |
| After the drop deadline | Non-refundable |
9. Is taking a Japanese Language course mandatory?
No. It is not mandatory to take a Japanese Language course.
10. Can I take more than two courses?
No. Two courses are the maximum number you can take.
11. How is the asynchronous course conducted?
Self-studying materials will be provided on Blackboard in most cases, but details will depend on professors.
12. Are there any local students taking the courses together with international students?
No. The Course will be consisted with only international students. Some local students may join the course occasionally.
13. Is there an Add & Drop period?
Drop is available until February 7th, 2023 (tuition refund is 50% and not-refundable after February 8th). Adding a course is not possible. However, regarding "Japanese" course, level adjustments may occur.
Useful Links
Applications
Contact Information
Kansai Gaidai University
Center for International Education (CIE)
Phone: 072-805-2831
E-mail: kgu-in03@kansaigaidai.ac.jp