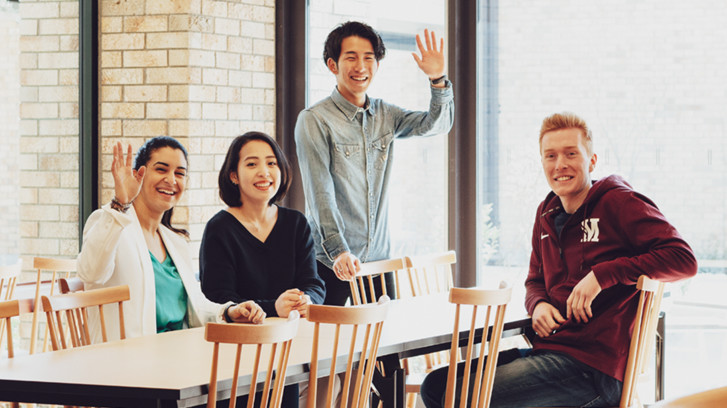 GLOBAL COMMONS 結 -YUI- is not just a residence.
It is a place where students from countries and cultures from all over the world meet and interact as a community.
It is a place where intensive cross-cultural learning takes place.
It is the new centerpiece of Kansai Gaidai's enhanced global education project.
MAIN CONCEPTS
Diversity: More than 40 countries and regions are represented, and thus cultural sensitivity and awareness are developed through daily interactions.
Experiential Learning: All residents are strongly encouraged to actively participate in various experiential programs.
Accountability: Through experience of living and learning in this facility, students will learn to be accountable both individually and collectively.
Global Community: YUI is launched to strengthen the bond beyond countries and cultures. Students are encouraged to endeavor to make positive contributions to global society.

About the half of the residents are local students who are willing to share their experience with international students.
The GLOBAL COMMONS 結 -YUI- accommodates a total of 650 students. The number of the residents is almost equally divided between international and local students.
Active interactions with local students take place in shared living rooms, kitchens and dining rooms.
Interaction through daily life becomes an important part of the learning process as it is a real life experience of living in a local community.
Life at YUI offers much more than this. Because students from over 40 countries and regions live and learn together, it provides opportunities to learn about the world.
The facility has 27 units, each consisting of 23 or 27 single rooms.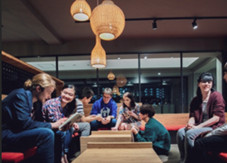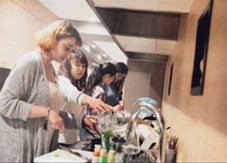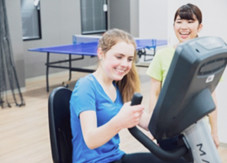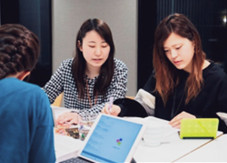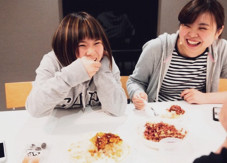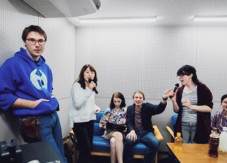 Local student resident assistants are assigned to each unit, offering their help to assist international students in settling into the community.
YUI is staffed by two designated staff members, and resident assistants (RAs) who are selected and trained local students.
There is a total of 27 units in YUI, each consisting of 23 or 27 single rooms. one to two RAs are assigned to each unit. RAs provide assistance to support students' daily life and organize various events and activities in order to ensure that life at YUI is educational and fun.
Most importantly, RAs are highly motivated to offer whatever assistance they can in making life at YUI a comfortable and rewarding experience.

Living in a single cozy room and interacting with other residents in shared dining and living rooms provide a good balance.
| | |
| --- | --- |
| Building | 6 stories, 27 units |
| Capacity | 651 rooms |
| Contract Period | One Semester or One Academic Year |
| Rooms | All rooms are barrier-free single rooms equipped with a desk, bed, closet, book shelves, shoe box, small refrigerator, and air-conditioner. Internet access and linen service are available. |
| Hallway | With a message board outside of each room, the hallway serves as a communication spot. |
| Living Room | The tatami floor living room is a convenient place for gathering and interacting in a relaxed atmosphere. |
| Dining and Kitchen | Full kitchen facilities are available for cooking. Dining space serves as a gathering spot for residents with cuisines from various countries. |
| Inner Garden | The inner garden provides a cozy space for relaxing in the sunlight. |
| Other facilities | Study Room(24hours available), Fitness Room, Karaoke Room, and Computer Room(24hours available). |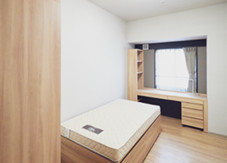 Individual Room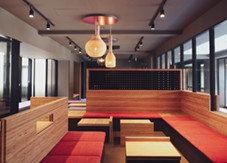 Living Room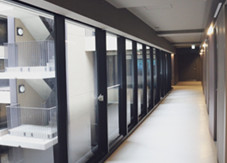 Hallway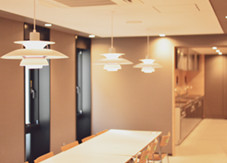 Dining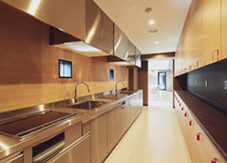 Kitchen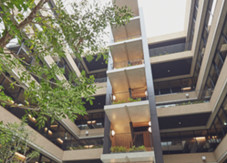 Inner Garden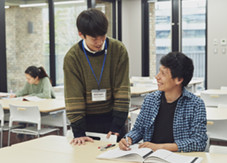 Study Room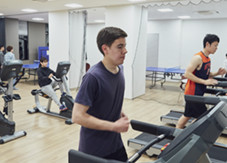 Fitness Room
Karaoke Room

Find out about living in this residence through students' comments.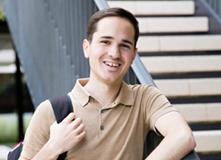 A brief campus tour will be conducted so as to introduce you our campus facilities such as library, cafeterias, bookstore, administrative offices, etc.
more information
Explore GLOBAL COMMONS 結 -YUI-